Frost's sensational eagle swings it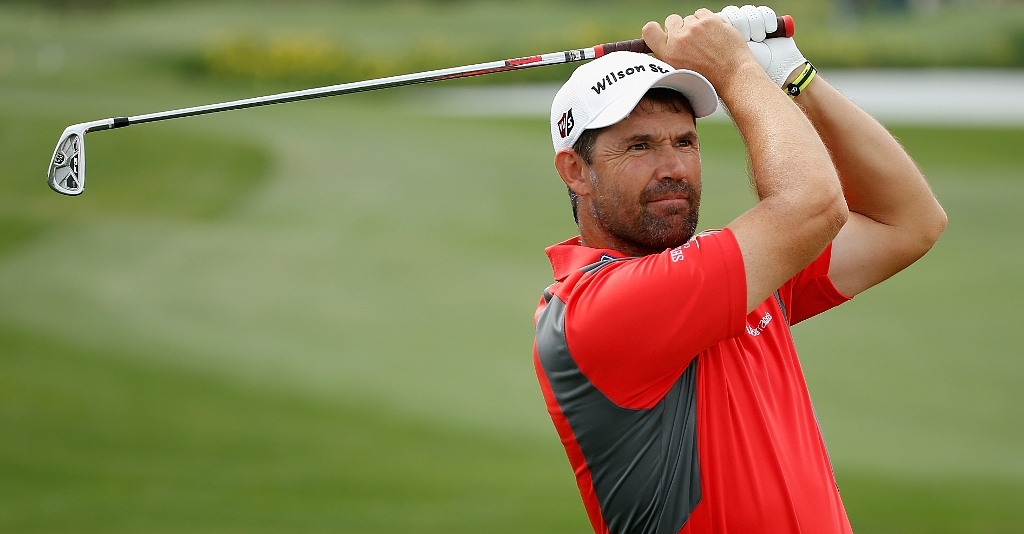 David Frost won't ever forget Sunday's magical eagle at the 18th that was to win him the Mauritius Commercial Bank Open.
David Frost conjured a magical eagle three on the 18th hole on Sunday to force the Mauritius Commercial Bank Open into a play-off where he then defeated England's Roger Chapman at the second extra hole.
After a thrilling final round that first saw Chapman, from four shots back, reel in and then overtake overnight leader Frost and go into a two shot lead heading down the last, Frost, saving his best for last, hit back with a brilliant drive followed by a sublime three iron that put his ball just 15 feet from the hole.
And after that it was no surprise when, ice calm, he rolled his ball home for eagle and a final round three under par 69.
With dumb-founded Chapman only able to post a par five on the last to sign for a seven under 65, it meant the two rivals had finished in a tie for first 13 under for the tournament, and would have to go back to the 18th for a sudden-death play-off.
They did – and the drama grew. Both hit perfect drives followed by two approach shots that found the fringes of the green, Chapman being pin high to the right and Frost just off the back of the putting surfaces.
Two fine chips to four feet were then followed by solid putts to force the play-off back to the 18th tee once again.
Chapman then hit his only bad shot of what had been an inspired final round, pulling his drive into the deep left rough.
The Englishman was fortunate to get a free drop from a nearby wall but his luck was instantly snatched away as his second shot struck a tree and stayed in the rough. He then had to play his next shot out of some nasty long stuff left-handed.
After watching Chapman's drive find trouble, Frost elected a three wood off the tee, from where he laid up to 50 yards short of the green. Chapman then hit a fine rescue towards the target but ran out of green and found the sand. His opponent made no mistake with his third shot, leaving it 15 feet short and when Chapman couldn't hole his bunker shot Frost took his two putts to secure the title.
"It was a great final round and a great victory for me because when I was standing on the 18th tee two shots back I didn't think I had any chance," Frost who moved up to fifth on the 2011 Senior Tour Order of Merit, told the official European Tour website.
"Roger had made a great birdie putt on 17 so I didn't give myself much hope. Then I saw him take a three wood and thought he was playing for a par so I had one chance to make eagle.
"Thankfully I hit a good drive and a great three iron to set-up a makeable putt which I finally made after missing so many great chances throughout the day.
"I'm delighted to have won here – it is another great experience in my life that I will never forget. I have been very privileged to play and win all over the world and this is another important chapter for me."
For Chapman, the defeat brought a shocking and bitter end to what had been an emotive week. The Englishman lost his lifelong friend, mentor and coach, George Will, last Monday and his performance was clearly inspired by his memory of one of golf's outstanding personalities.
"I wanted to do it for George but it wasn't meant to be," said Chapman after the play-off.
"I was very emotional out there today. In fact I have been emotional all week – and I didn't put a foot wrong during regulation play. But you have to take your hat off to David, he made that eagle on the last when he absolutely had to and then I made the mistake in the play-off so you have to say the best man won."