From broken toes to a Major triumph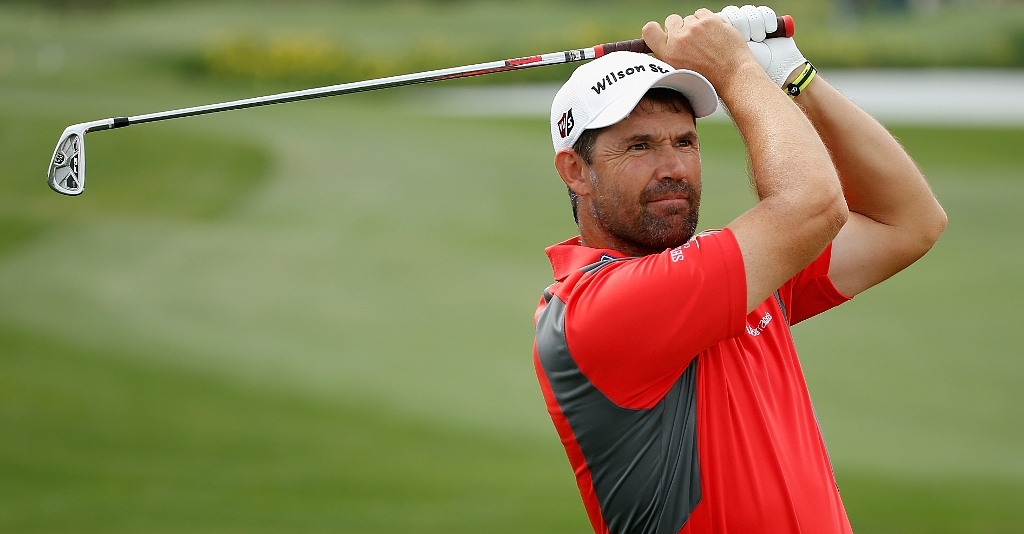 From breaking his toes to breaking his Major duck – it has been some 12 months for German golfer Martin Kaymer.
From breaking toes to breaking his major duck – it has been some 12 months for German golfer Martin Kaymer.
And make that Ryder Cup golfer Martin Kaymer now.
The 25-year-old's dramatic victory in the United States PGA Championship at Whistling Straits on Sunday guarantees him a first cap at Celtic Manor in October.
The drama was his play-off victory over left-hander Bubba Watson, clinched with a bogey five at the18th after the American had gone in the water with his second shot.
"It's just amazing – I don't realise what has just happened," beamed Kaymer, who was out of action for two months after a go-kart crash this time last year.
"I have won my first major and I am just on Tour for four years. I have goosebumps.
"I cannot win anything bigger. The majors are the biggest tournaments we play, this was toughest field all year and just knowing that I can win like that gives me huge confidence for any other tournament I will play for the rest of my career."
Sunday's final round was not without controversey which involved to long-hitting Watson's even bigger hitting, soon-to-be Ryder Cup team-mate Dustin Johnson.
Two months after throwing the US Open away with a closing 82, Johnston led by one with one to play, but bogeyed gthe hole and then, instead of going into the three-hole shoot-out with the other two, was slappeda two-shot penalty.
His "crime" was to ground his club on sand before playing his second shot, unaware that where his ball had finished was deemed a bunker.
"It never once crossed my mind that I was in a sand trap," stated Johnson, clearly stunned.
"I just thought I was on a piece of dirt that the crowd had trampled down. If it was up to me I wouldn't have thought I was in a bunker – but it's not up to me."
The players were given a rulesheet explaining the situation on a course that has as many as 1,200 bunkers, but Johnson added: "Maybe I should have looked a little harder.
"I only look at it if I have a reason to and I didn't see I had a reason to."
It cost the 26-year-old the chance of a first major, but Kaymer's triumph still means that six of the last seven Major winners have all been first-timers.
Two of the last three, of course, have been Europeans – Northern Ireland's Graeme McDowell being the one to take advantage of Johnson's collapse at Pebble Beach.
McDowell's compatriot Rory McIlroy was hoping it was going to be him when he moved into a share of the lead with a birdie on the 14th.
But the 21-year-old bogeyed the next, missed a 15-foot birdie try at the last and, with Johnson being relegated to fifth, McIlroy moved up to joint third – the same position he occupied in this event last year and in The Open at St Andrews last month.
Kaymer expressed real sympathy for Johnson.
"I don't know if sad is the right word, but I was a little bit shocked," he commented. "Can you imagine if he would have made that (six-foot) putt on 18? He would have thought he'd won the golf tournament.
"On this golf course it was very tough to see what is a bunker and what is not a bunker. He played great golf. He's a very nice guy. He didn't do it on purpose."
Johnson played the final round with Nick Watney, who like him at the US Open had a three-stroke lead and then imploded.
Watney double-bogeyed the first, triple-bogeyed the seventh and finished with an 81. It dropped him to 18th and meant he did not qualify automatically for the Ryder Cup.
Now he must wait until September 7 to see if he receives a wild card from captain Corey Pavin.