French bid chief overjoyed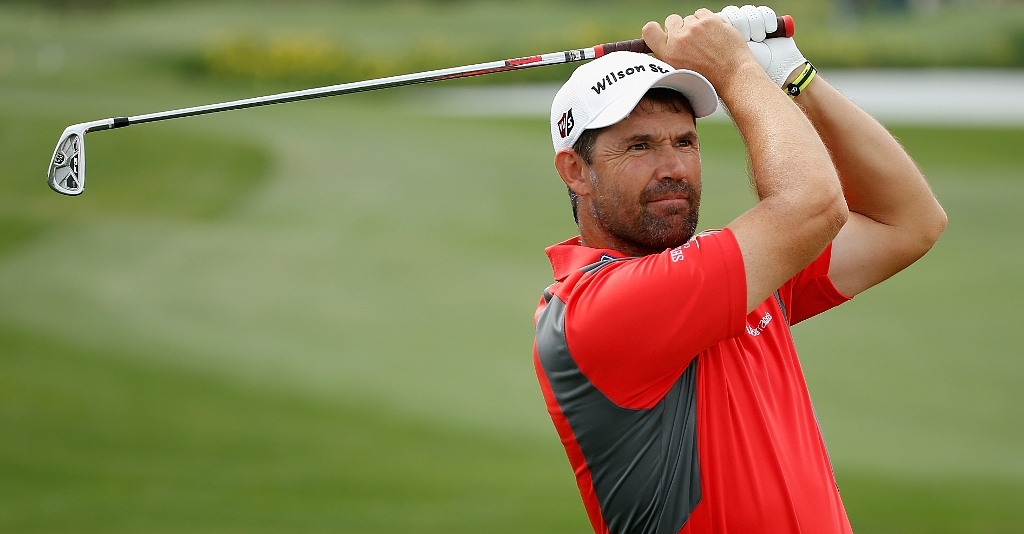 Pascal Grizot, head of French Ryder Cup bid, was overjoyed when he learned that the French bid had succeeded.
An overjoyed Pascal Grizot, head of the French Golf Federation's 2018 Ryder Cup bid, has described the bid's success on Tuesday as a "huge accolade" and "an honour" for France.
This after the European Tour's 24-man bid committee had decided to entrust golf's biennial showpiece battle between Europe and the USA to France and it's outstanding Le Golf National golf course near Paris and announced their decision at Wentworth on Tuesday.
The French bid beat off strong competition from rival candidates Spain, Portugal, Germany and the Netherlands and will bring the Ryder Cup to France for the first time and to Europe for only the second time.
The first was in 1997, when the late Seve Ballesteros captained Europe to a single-point win at Valderrama in Spain..
Grizot said: "The decision … is a real honour for our country, the French Golf Federation and all the public and private partners who have supported the bid.
"Above all it is a huge accolade for all French golfers who have contributed to this project."
On Ballesteros, Grizot added: "We all remember Severiano Ballesteros as an icon in our sport and someone who epitomized the spirit of the Ryder Cup. He is in our thoughts today."
Thomas Levet, one of just two Frenchman alongside Jean van de Velde, to have played in the Ryder Cup, said: "It's the biggest day of our lives as golfers to see the Ryder Cup in France. It's just crazy."
Legacy was a big part of the French bid and the focal point of that is the building of "100 nearby facilities" – smaller courses, nine-holers and pitch and putts that would be more accessible, low in cost and situated close to public living spaces
"It's going to bring golf to the people," said an excited Levet.
European Tour chief executive George O'Grady confirmed France's victory by a "clear but narrow margin".
He later rejected suggestions that the decision represented a "missed opportunity" to honour Ballesteros, who died earlier this month.
"I don't think it's a missed opportunity at all in the sense that we've been well aware of the legacy of Severiano Ballesteros right from the beginning of this bidding process.
"Every thing we do as a European Tour is to honour him. I don't think this is going to be the last Ryder Cup that will be played in most of our lifetimes, it's just that at the moment the French bid was outstanding.
"We feel for Seve, we feel for what he stood for, but we've been aware of his terrible illness for quite some time and we were aware of it at the beginning (of the bidding process.)"
Relatives of Ballesteros had urged officials to back Spain's bid as a fitting tribute to the 54-year-old icon.
"It would have made my brother very happy, for it was one of his dreams," Baldomero Ballesteros said last week.
European Ryder Cup director Richard Hills was full of praise for the French bid.
"The winning bid from France stands out for a number of reasons," he said.
"The venue for the 2018 Ryder Cup, Le Golf National, is a truly outstanding golf course, providing excellent spectator viewing and the promise of spectacular climaxes to the matches. Transportation, logistical and infrastructure plans are also of the highest quality."
He added: "There is no doubt that the 2018 Ryder Cup will be a memorable and dramatic and which tens of thousands of golf fans will be able to enjoy."
Following the announcement, Gonzaga Escauriaza, President of the Royal Spanish Golf Federation (RFEG), said: "Madrid would have been a fantastic venue for the Ryder Cup in 2018, but unfortunately our dream has not come true.
"I honestly believe we could not have produced a better bid, and I have been extremely proud to be a part of it. I hope that Spain will one day be given the opportunity to host the Ryder Cup again.
"Congratulations to France on their victory, I'm sure they will do a fantastic job.
"I would also like to thank the likes of José María Olazábal, Miguel Ángel Jiménez and Sergio Garcia, and all of our bid supporters who have shown great unity in backing this bid from the very beginning.
"Of course, I also have to mention the tremendous support that came from our late Bid Patron and Ryder Cup legend, Seve Ballesteros. It was an honour to work with him on the Madrid 2018 bid and he will be sadly missed by everyone involved in the game."