Fraser triumphs as Els crashes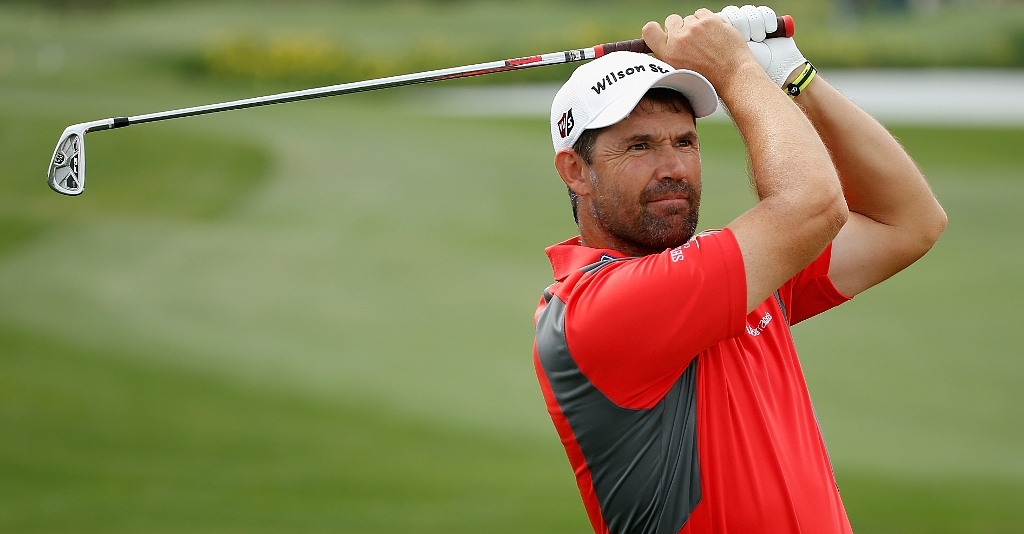 Marcus Fraser has broken a seven-year European Tour drought with victory at the Ballantine's Championship.
Australia's Marcus Fraser broke a seven-year title drought on the European Tour on Sunday when he won the Ballantine's Championship going away.
At the halfway stage when Northern Ireland's Gareth Maybin joined him at the top of the leaderboard and Ernie Els moved onto his heels, just one shot back, it looked as if the luckless Australian, who had led the first two rounds in this weather-reduced 54-hole event, was going to let slip an umpteenth chance since his last victory at the Russian Open in 2003.
Instead he gritted his teeth, kept his resolve and putting touch and while his closest pursuers were all falling back on a difficult windy day at the tough Pinx Golf Club on Jeju Island in Korea, he was able to increase his lead with an invaluable 3-under 69 that gave him a closing 12-under total and enabled him to win by all of four shots from Maybin, who closed with a level-par 72 that included four bogeys on the closing stretch.
Maybin was alone in second place until, like so many others, he bogeyed the the 18th and slipped back into a share of second with Australian Brett Rumford (71).
And Ernie Els?
Already a two-time winner on the US PGA Tour this year and looking really threatening here at the halfway stage of this final third round, he incredibly lost it completely to tumble down the leaderboard with a hacker's second nine of 41 that included three bogeys and a double bogey, the last after he three-putted from not much more than five or six feet.
The big South African's closing two-over 74 dropped him to joint ninth place with Fin Mikko Ilonen and Swede Niclas Fasth, Argentina hope Tano Goya and Thai stalwart Thongchai Jaidee, the Asian No 1.
Fraser's wire-to-wire victory in an event reduced to three rounds after fog had delayed the first round by almost seven hours, left him in tears.
"It's unbelievable, I don't know how I did that today. It has blown me away," said an emotional Fraser, who lost in a play-off to Rod Pampling at the Australian Masters at the end of 2008.
"I have had so many chances to win in seven years and you just don't know if it is going to be your day, and it was. I just can't believe it.
"The second win is harder than the first one, it has just been so long. I have had so many chances to win over the last seven years and I haven't done it so to go out there and play how I did this week is a big lift."
Fraser admitted that his inability to convert good performances into wins had left him wondering if he really had any future in the sport.
"Probably three or four years ago, I thought about giving it away," he added. "I was playing terrible. My golf swing wasn't improving and everything wasn't really getting any better.
"I thought I was wasting my time and you really start to question yourself, whether you think that you should be out here or whether you deserve to be out here.
"I went through a patch like that and luckily I went back and saw my old coach that I used to see when I was an amateur, and we got things moving in the right direction.
"It's been a lot of hard work over the last couple of years to get back to this position. My last win was when I was coached by Denis McDade, and I've had another win today, still being coached by him. So I think we've done a lot of things to keep things moving in the right direction.
"I never thought I'd be in this situation again, so it's extra personal this week. At this time last year, I lost my uncle, who was also my Godfather and I missed his funeral because of this tournament. So to come back and win this week, that's definitely for him."
Oliver Fisher (71) moved a step closer to reclaiming his card after posting a fifth consecutive top ten finish. Five shots off the pace, he tied for fourth alongside Maybank Malaysian Open champion Noh Seung-yul (68).
"Playing next week, obviously if I have a good week there that will secure it for sure," said Fisherl, who, having moved into the top 30 on The Race to Dubai standings, looks likely to finish in the top 115 that secure playing privileges for 2011.
"I'm pretty pleased with that. I would have taken that come January.
"I know I can play, I know the standard that I can play and it was a frustrating year for me last year but just a matter of ploughing on and keep grinding it out and not giving up. Hopefully it's starting to turn around, so I'm pleased."
After being caught by Maybin, Fraser suddenlty found himself out in front again – and by three shots – when Maybin entered the closing stretch with two bogeys in three holes.
The Australian was again forced to battle for par at the 16th after first missing the fairway off the tee and then the green with his third, but made another solid up and down with a four foot par putt to maintain his comfortable advantage with just two holes remaining.
"I led from day one and I don't think I would have enough in me for a fourth round, but I don't care," added Fraser. "I have worked hard this week and over the last few years to get back into a position where I should be winning golf tournaments and this is a big reward."
Maybin, who is still searching for his maiden European Tour title, added: "I didn't really come in here with a whole lot of form, so to finish second is a great result any time.
"I didn't play the back nine great, to be honest – three over – so a few things there that need a bit of improvement but overall I'm happy enough."