Fowler and Watney on top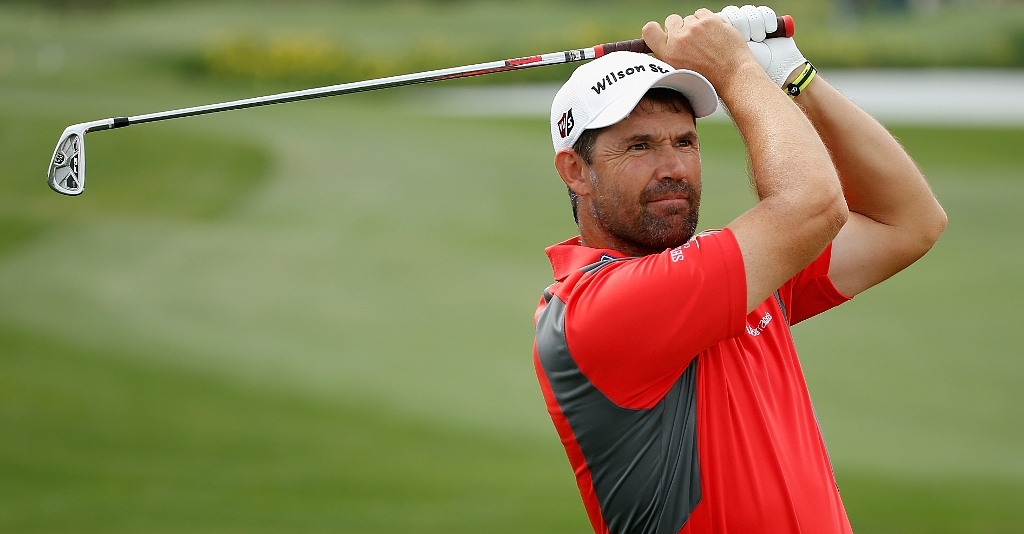 Rickie Fowler shot a 64 and Nick Watney a course-record 62 to lead after the third round of the AT&T National.
Rickie Fowler shot a 64 and Nick Watney a course-record 62 to lead after the third round of the AT&T National.
The duo are one shot clear of second-round leader KJ Choi, who could only manage a 69 on a day when the Aronimink course provided plenty of birdie opportunities.
It was in marked contrast to the first two days, when only four holes averaged under par – but softer greens and tees moved forward made for far more receptive conditions.
Choi rallied superbly towards the end of the round after a disappointing stretch in the middle, sinking a 30-foot birdie putt on the 18th to lie only one behind the leaders.
Watney did most of his damage on the back nine, typified by a 30-foot putt for eagle on 16, and a superb wedge to five feet on the 17th.
He ended shooting 27 on his back nine and signing for a course-record 62, one better than the 63 course-record Steve Marino and Chris Kirk had posted just minutes earlier.
After making his second bogey on the ninth, Watney may have started thinking it wouldn't be his day, but suddenly he lit up after making the turn, birdying nine and ten and playing the next five holes in an incredible six under.
"I guess anything is possible," Watney said. "But I don't think you ever expect to shoot that low. You don't go on to the golf course very often anticipating a 62."
Fowler made some headlines of his own on Saturday, as he made most of his gains on the front nine, carding six birdies in his opening 10 holes and eventually finishing with a six-under 64 to tie Watney on a total of nine under 201.
Fowler is an exciting young 22-year-old who has often been hyped, though he has not had much success in his 46 starts as a PGA Tour pro.
His two best finishes are as runner-up at Phoenix and the Memorial last year, and he'll be hoping to carry some of that experience with him for Sunday's final round.
"Before I teed off, I saw that some guys were playing well and that some guys were making birdies and that birdies were definitely out there today," Fowler told ESPN.
"I got out, and my game has been feeling good all week, so I went out and started off well, hit some good shots and kept moving from there."
"I think the biggest thing is just go out and be patient, not get ahead of myself and not get too excited or anxious, just sit back, relax, go through things the same way tonight and just go have some fun tomorrow," he added.
Three players are tied for fourth, only two shots off the lead and still very much in the tournament – Steve Marino (63), Webb Simpson (64), and first-round leader Adam Scott, who rallied nicely on Saturday with a 66.
"I'm quite happy with a 66, to be honest," Scott said. "But yeah, it doesn't really stack up against a 62, does it?"
At six under and only three back are a whole host of players – Chris Kirk, Chris Stroud, Bill Haas, Bryce Molder, Jeff Overton and Charlie Wi.
With so many talented golfers still well within reach of the lead, Sunday's final round should be a tense and thrilling one.