Fowler and Longmuir in front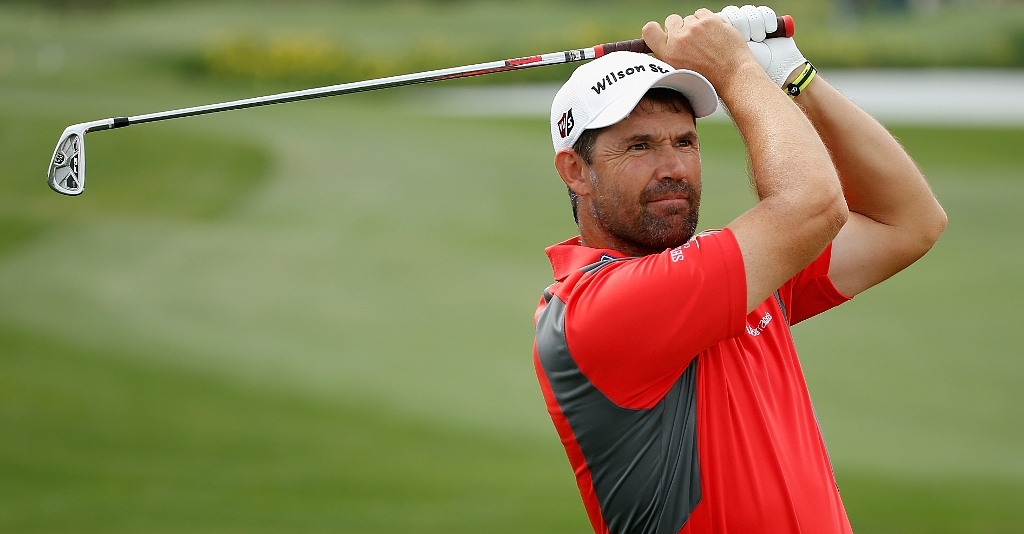 Peter Fowler and Bill Longmuir were tied for the lead with 5-under 66s after day one of the Aberdeen Brunei Senior Masters.
Australian Peter Fowler and Scot Bill Longmuir were tied for the lead after both shot 5-under 66s in the first round of the Aberdeen Brunei Senior Masters.
On a weekend when the regular European Tour is taking a break, Fowler climbed off his sick bed to set the clubhouse target at the Empire Hotel and Country Club, shooting six birdies and a bogey.
The 51 year old former European Tour winner is still looking for his maiden Senior Tour triumph.
Fowler finished his rookie year in 29th place on the 2010 Senior Tour Order of Merit but a strong end to that campaign, and a share of sixth place in the 2011 season-opening Handa Australian Senior Open, has boosted his confidence.
He said: "I putted really well today which always important on the courses in Asia to get a good rhythm going on the greens. I holed a nice 30ft putt on the first and they were all good from there on in.
"I've been 'crook' all night so I was just happy that I felt good enough to play this morning.
"Now I'm exhausted but pretty happy. It's good to get a good rhythm going. It's different when you're an Asian player and these greens are second nature but for us guys who turn up for one week, you hopefully get out of bed on the right side and get the rhythm going on the greens. You get a bit of the X factor – it's nothing to do with your stroke, it's all down to reading the greens properly.
"I've been playing pretty steady for the past few months and my putting at the end of last season finally came good after a pretty bad year last year."
Longmuir, who is chasing his ninth Senior Tour title, condensed his five birdies into just ten holes after opening with a run of five straight pars.
The 57-year-old year old is hoping to pick up a 'Stapleford double' after also winning the inaugural Handa Senior Masters also presented by The Stapleford Forum last May.
He said: "I didn't know what to expect this week as I've got a new set of golf clubs. I drove it really well though which I was overjoyed with because my back's been a big problem for a long time now.
"I felt good with the driver although the two long drive holes I didn't drive it so well. But I drove it miles today, long and straight which set me up nicely for the round.
"I never really felt like I was under any pressure. I was hitting a lot of greens and took 26 putts. I've just counted because I couldn't believe it, but whenever I missed a green I was just off.
"All in all it was a very steady round. There were no massive fireworks. Carl Mason (his playing partner) is normally the steady one and I'm not but he was a little bit up and down today before he recovered the round nicely. But I was pleased overall."
The leaders are one stroke clear of a United Nations group of five players that includes England's Mike Harwood, Paraguay's Angel Franco, Korean Sang-ho Choi, Thai Jamnian Chitprasong and Chinese Taipei's Tsang-te Chen.
Defending champion Boonchu Ruangkit, whose victory in the event 12 months ago hoisted the Thai to victory in the 2010 Order of Merit, found the going a little tougher this time round, mixing five birdies with four bogeys for one-under 70.
Former Masters Champion and Ryder Cup Captain Ian Woosnam, one of the pre-event favourites here, is a further shot adrift on level par, while current Order of Merit leader and two-time Major Champion Sandy Lyle is one over par after a frustrating double-bogey, bogey, bogey end to his round that has left him trailing the leaders by all of six shots.