Foster ties Garrido for the lead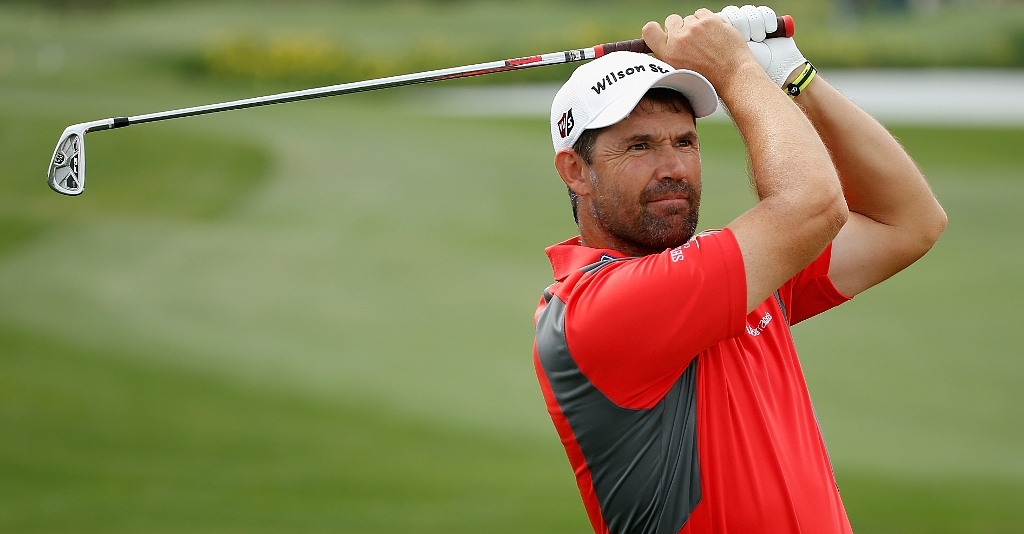 Ignacio Garrido and Mark Foster are tied for the lead heading into Sunday's final round of the Johnnie Walker Championship.
Spain's Ignacio Garrido and England's Mark Foster are tied for the lead heading into Sunday's final round of the Johnnie Walker Championship at Gleneagles in Scotland.
Garrido, the overnight leader, was caught twice by the Englishman and once by Dane Thomas Björn but, on a day of see-sawing fortunes, edged two clear when he birdied the ninth and Foster bogeyed the 11th.
Garrido, who played in the winning European Team in the Ryder Cup at Valderrama a good few years ago but has had only one top 10 finish all season, also took five on the 11th and, although he birdied the 14th, a bogie on the next hole saw him drop a shot and when Foster birdied the 16th, he found himself back in a tie with the Englishman
But the ding dong battle wasn't over.
Garrido matched Foster on the 16th to move one ahead before Foster's two-putt birdie on the par five last put him back into a tie with Garrido at 11-under 205 for 45 holes, Garrido having shot a 69 to Foster's 68.
The duo will go into Sunday's final round with a three-shot lead over a group of five pursers on 8-under that included Björn, Ireland's Peter Lawrie, Spaniard Pablo Larrazabal, American Anthony Kang and Austrian Bernd Wiseberger.
"I feel good. I think it's great to be back in this position. When you are, you never know when next you'll be there, so it's nice to have another go at a title," Garrido told the media afterwards.
"The good thing is, even though it's been a while, once you've been there, you know what the feeling is. So in that sense, well, I think I've got the experience to know how I'm going to be feeling tomorrow.
"Obviously, the fact that you have the chance to win puts a little bit of pressure on you, but I hope it's some nice pressure. I'm enjoying my golf lately, and that's what I've done these three days which is probably the key. I will try to do the same tomorrow."
Foster was also pleased with his progress so far.
"I just kept the ball in play and just kept hitting great shots into the par fives, getting on the greens in two and making eagle chances," the Englishman said.
Pablo Larrazábal followed a bogey start on the first with birdies on the second, seventh and eighth to continue his surge up the leaderboard, but a bogey on the penultimate hole saw him drop a shot and finish with a third round 70 in that five-man tie for third.
In the same tie, Björn had caught Garrido after birdieing the second, but four bogies had then seen him lose ground as he went on to finish his round with a 71.
Defending champion Edoardo Molinari trying to hoist himself into serious contention, posted three early birdies and although he nullified them with bogies on the sixth and 13th, he was able to shoot a 69, his best of the week.