Foster on course for second win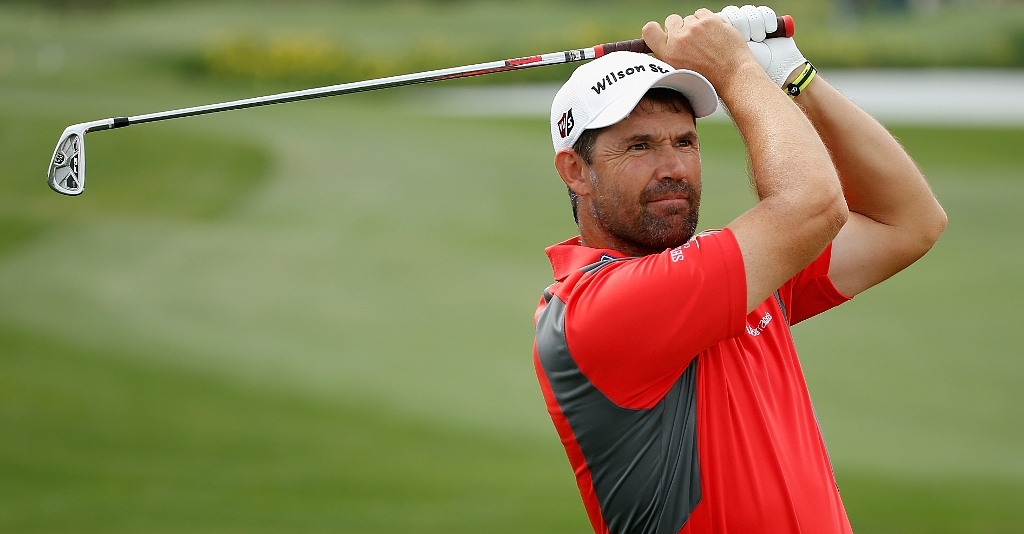 England's Mark Foster will take a three-stroke lead into the final day of the Spanish Open in Seville.
More than 200 European Tour events and seven years on from his only victory, England's Mark Foster takes a three-stroke lead into the final day of the Spanish Open in Seville.
Worksop's second most famous golfer – world number four Lee Westwood is the first, of course – is on 12 under par after a third-round 69.
Now he must just hope that he does not come a cropper like the leaders following the opening two days.
First Argentina's Ricardo Gonzalez followed up a 65 with a 79 and only just survived the halfway cut, then Swede Johan Edfors returned after a second-round 64 and slumped to a 76.
World number 363 Foster's sole success on the circuit came with a 40-foot eagle putt after a six-man play-off in South Africa, but he will be hoping this one does not have that drama.
Foster said: "I was off to a slowish start, but stayed patient and gave myself a little reminder to keep going.
"Last time I had the lead was the British Masters and a couple of guys (Westwood and Ian Poulter) played really well.
"Whatever happens happens, but I am in a good frame of mind. I was surprised how relaxed I was, but tomorrow is another day."
Thanks to an injury to Indian Jeev Milkha Singh he is back with his former caddie Janet Squire for the first time in about a year this week.
"I didn't have one coming here from Korea. Janet's been sat a home for six weeks and was happy to come out. She's a brilliant caddie – one I can trust."
Spaniards Alvaro Quiros and Carlos Del Moral and Frenchman Raphael Jacquelin share second place, but the home pair both finished poorly.
Big-hitter Quiros, at 35th the highest-ranked player in the field,
hooked into the water on the last and bogeyed for a 67, while Del Moral dropped a shot at the 17th and 18th and signed for a 70, one better than Jacquelin.
Story of the day came from Darren Clarke, although not about the 72 that kept him at level par and deep in the pack, but rather what happened to him after the second round.
The former Ryder Cup hero flew to London in mid-afternoon thinking he would miss the cut, but arrived back home to discover there was a good chance of him surviving.
Told there was a flight from Gatwick to Malaga at 7.25pm he set off for it, but M25 traffic prevented him making that.
"We then looked into getting a (private) jet to get me back here, but as it was the Bank Holiday weekend and they were all busy," said the Ulsterman.
"At 8.15pm though I got a call telling me to get to Oxford airport as soon as possible. It took off at 10.30pm, I got to Malaga at 1.55am and the hotel at 4.15am."
He reckoned he had less than an hour's sleep before getting up to prepare for his 8.45am tee-off time.
Even with a barrage of birdies on the final day Clarke is unlikely to cover the cost of his return private jet.
He refused to reveal exactly how much, but added: "With the Tour staging such a good event it would have been very unprofessional not to make the event.
"I was not quite at the races and I'm off for some more sleep now."
Ryder Cup captain Colin Montgomerie's wait for a first top-10 since June 2008 looks certain to go on. Double bogeys at the 10th and 18th and another six on the long ninth meant he managed only a 75 for one over.
Spina bifida-sufferer Sebi Garcia-Grout, second at halfway, dropped back to six under alongside Edfors with a 75.