For Melissa the final chase is on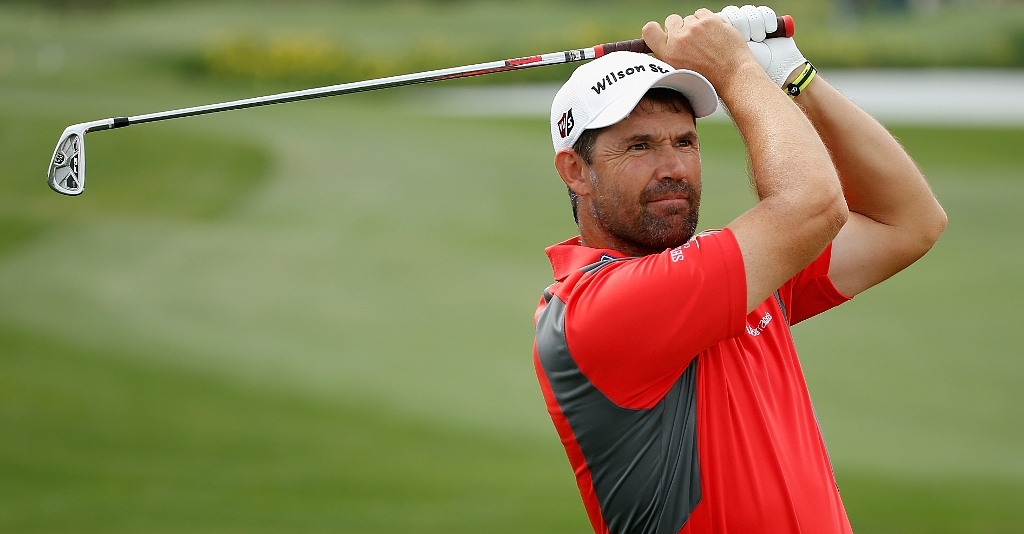 Melissa Reid is set to begin her final chase of Laura Davies for the LET money crown in China on Friday
Melissa Reid is set to begin her challenge for the Ladies European Tour's official top spot in Friday's first round of the Sanya Ladies Open at Yalong Bay Golf Club in Sanya, China.
The 23-year-old hopes to win two of her next four tournaments in an attempt to chip away at fellow Englishwoman Laura Davies' lead on the LET's official 2010 Henderson Money List.
Besides her maiden victory at the Turkish Airlines Ladies Open in May, Reid has enjoyed a stellar season with eight additional top ten finishes. She is ranked No.3 in Europe, behind Davies and South African Lee-Anne Pace.
Currently €42,214 behind Davies, Reid needs to be firmly in contention at the next three tournaments in China and Korea to stand a chance of reaching the summit of European women's golf.
"I know I have to play well the next three events and then in Dubai to have a chance of winning it, but it's a nice position to be in," Reid told reporters.
"I reckon at the next four events I need at least two wins. Obviously if I win Dubai then that's a massive help, because it's a lot of money, but I definitely need to win one of these three to have a chance, I think."
Reid is remaining cautious as she hasn't played a tournament in four weeks, since finishing 12th at the Open de Espana Femenino.
It helps her cause, though, that all of the golfers in the field will be playing the course on the southern island of Hainan for the first time.
On her game she said: "It's okay. It's not where I want it to be. There are a few things I've been working on but at the end of the day, it's down to chipping and putting. Hopefully we can get it rolling a bit, just keep hitting greens, same old thing."
The Yalong Bay Golf Course, which has hosted a number of international tournaments including the TCL Classic on the European Tour from 2005-2007, the 2006 Volkswagen China Masters and the Sanya Open, from 2003-2006, is playing long, as it is still drying out from a deluge of rainfall. It was water logged on Monday.
Reid said: "Considering the amount of rain that they've had, the course is in great shape and I'm looking forward to playing it. It's a good set-up."
Heavy rain and strong winds are expected for the weekend as typhoon Megi moves towards southern China, east of Hong Kong, but it is not expected to hit Hainan Island directly.
"Tomorrow is a new day, you just take it day by day and if it hits us, it hits us. Hopefully it won't affect the tournament too much and it won't affect play too much. If it does, it does, it's completely out of my control," Reid said.
She is joined in the field by three-time winner this season Pace, who is also targeting the Henderson Money List title and is only €4,038 behind first placed Davies.
"It's very important for me to come to these events in China, Korea and India to try to make up the gap," said Pace, who has a sore throat. "If I win three in a row, well, you never know what happens."
Trish Johnson, who has won twice this season, taking her tally of individual career titles to 20, is also in the field along with fellow 2010 tournament champions Karen Lunn and Florentyna Parker, as well as Solheim Cup stars Tania Elosegui and Becky Brewerton.
The Sanya Ladies Open features 107 players including 37 from the People's Republic of China. The leading Chinese professional golfers are Yang Hongmei and Shang Linyan, who has won twice on the CLPGA this year and leads the money list. Besides them, Yan Panpan, Yang Taoli and Zhang Na, who has a back problem, are among the notable players.
The competition features prize money of €200,000, with €30,000 for the winner and the format of play for the three day competition is 54-hole stroke play with a cut to the leading 60 players and ties after 36 holes.