FootJoy goes all the way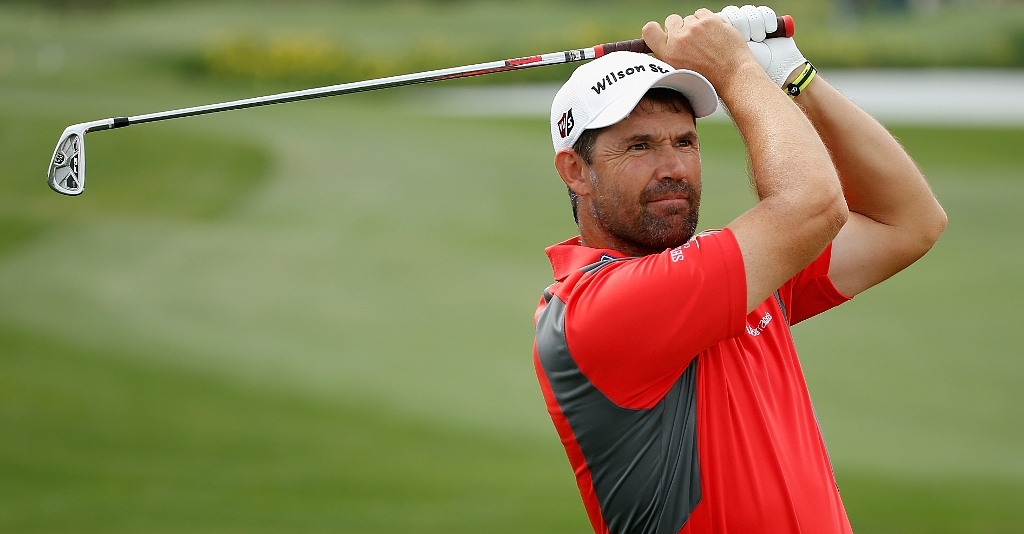 FootJoy has announced that it has taken major new steps into the golf apparel business.
FootJoy, leaders in golf Shoes and Gloves, has announced it will be taking further significant steps into the golf apparel business with brand new shipments beginning in March, 2012.
The new FootJoy line will now feature a complete range of men's golf apparel comprised of performance fabrics to complement its existing line of advanced outerwear.
The move, the company reports, will complete FootJoy's product line to include all categories of golf clothing, which, in turn, will all master the balance in comfort, style and performance.
"Following our success in the outerwear category, including the recently launched and highly popular layering system, the time has come for FootJoy to enter the full line men's golf apparel business," Andy Jones, Vice President, Gloves/Accessories/Apparel, Worldwide, said this week.
"This strategic initiative has been carefully considered for several years and is supported by an extremely sophisticated and comprehensive study of the golf apparel category."
The new line will begin with a core range of essential performance offerings that will be in-stock from next season.
This assortment will be supplemented by multiple colour story collections that feature contemporary colours and patterns in a variety of styles and performance fabrics catering to all tastes.
The design focus will be on one sport – golf, which is FootJoy's sole passion.
FootJoy entered the golf outerwear category in 1997 with the launch of DryJoys rain wear. Through constant innovation in construction and material science, the range set the standard for performance in inclement conditions.
FootJoy leads the category in the United States and is now also one of the leading brands in the UK.
Introduced last year, the layering system was developed to meet the specific needs of golfers who demand comfortable performance apparel that regulates body temperature and adapts to changing weather conditions.
Comprised of garments designed for wet, windy, cold and warm conditions, the system allows players to 'Layer Up', consistent with FootJoy's mantra: Make Every Day Playable.
"I continue to be impressed with the quality, fit, comfort and overall performance of FootJoy apparel," says PGA Tour star Steve Stricker.
"The layering system is absolutely terrific, allowing me to regulate my body temperature based upon changing conditions. In addition, the new performance lisle shirts that I have been wearing all year are superb."
Jim Connor, President of FootJoy, commented: "We're excited about the opportunity to move into an adjacent business and believe the timing is right. We've talked to golfers and our trade partners, who enthusiastically support the plans and offerings; and we have the right people and support in place to be as successful in performance golf apparel as we are in our golf footwear, glove and sock categories.
"This represents an important step forward in FootJoy's mission to enhance enjoyment of the game for golfers everywhere."
"Whether it is the all-round excellence of the FJ ICON¿, the reliability and consistent performance of the new DryJoys Tour¿, or the comfort of the FJ Sport, FootJoy remains an overwhelming favourite for golfers of all abilities around the world."