FONTANA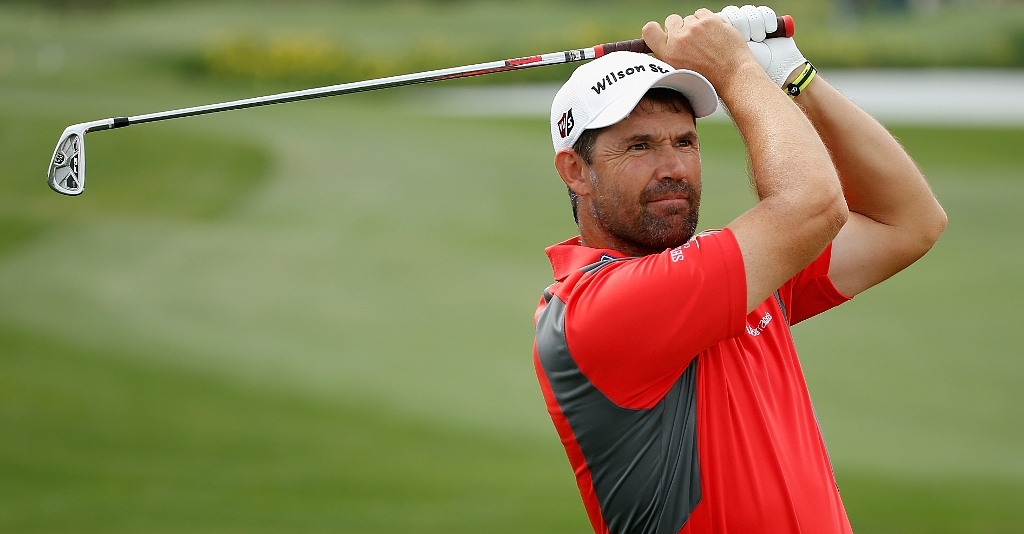 Fontana, the host club for the 2009 Austrian Open, is ranked among Europe's very best golf venues.
Sports Club Fontana, where this year's Austrian Open is to be played, is its country's premier golf resort and is ranked among Europe's very best.
To hear of Fontana being spoken of in the same breath as St Andrews and Valderrama should come as no surprise, for this elegant golf resort and its lush, magnificently-manicured Championship golf course set in beautiful countryside just a few driving minutes away from romantic Vienna's city centre and close to Baden, the spa and casino town, is indeed right up there with the best.
Its highly regarded course and five-star clubhouse and other top quality facilities including a golfing school and practice facility, an up-market pro-shop carrying most of the game's top brands, a 14-court tennis complex, one of Vienna's top restaurants, an always lively sports bar, a Spa offering cardio-fitness, sports equipment training and health gymnastics, an indoor swimming pool, a sauna, a steam bath, a relaxation room and a summer Swimming lake and beach.
With all this it can compare with anything like it anywhere
On its official website, Sports Club Fontana says that from the very beginning, its major priority has been to offer excellent quality, be it service or in the best available facilities. Play or stay there and you will find that it has been true to it's word.
THE GOLF COURSE:
The course covers 75 ha and has been sewn with three varieties of bent grass – Providence creeping bent on the greens, Penncross creeping bent on the tees with a mixture of Penncross and Penneagle bent on the fairways.
In all, this rolling parkland course has 104 bunkers of which nine are Scottish-style sod-wall pot bunkers.
It also has a total of 17,000 trees, 5,000 of which were planted in 1997 and a further 12,000 planted in various stages between 1997 and 2008.
And with water on and around seven of its first nine holes and five of its second nine, it is very easy to get your ball wet – and especially on the last two holes, where, at the par-3 17th, there is 183 yards of water and no land at all between tee and green and where, at the 545-yard par five 18th, beach and water run down the entire right side of the hole.
The 71-par course the professionals will play this week is not an especially long one. It will be 7066 yards off the back tees and has only three par fives, two of them on the back nine with the longest being the 547-yard 15th hole.
Fontana has the traditional four par-threes, however, which vary in length from 158 to 206 yards.
CARD OF THE COURSE:
(See under Hole No, Par, Yards, Metres)
1 4 412 377
2 4 491 449
3 4 374 342
4 3 195 178
5 4 412 377
6 4 420 384
7 3 206 188
8 4 465 425
9 5 528 483
OUT 35 3503 3203
10 4 452 413
11 3 158 145
12 4 396 362
13 4 423 387
14 4 458 419
15 5 547 500
16 4 401 367
17 3 183 167
18 5 545 498
IN 36 3563 3258
TOTAL 71 7066 6461
THE CLUBHOUSE
The elegant Fontana club house accommodates:
– A top restaurant under the guidance of renowned Austrian chef Stefan Waldbauer and a lively sports bar
– A well-appointed pro-shop carrying TalorMade, Calloway and Wilson equipment and Masters, Sportalm, Dismero, Girls Golf, Tommy Hilfiger, Röhnisch, Duca Del Cosma, Chervo, Footjoy, Adidas and Nike footwaer and apparel.
– A fitness centre and a spa area. In summer a swim in the lake can be taken from the beach in front of the clubhouse.
OTHER FACILITIES:
These include:
– The Claude Grenier Golfschool where Grenier, Gerhard Rainer and Andreas Benecik offer teaching assistance.
– Tennis Point Fontana which has 4 courts with granulated carpet surface, 1 Greenteen clay court and 9 clay courts (For further information see: www.tennispoint.at)
MEMBERSHIPS:
a) For Residents of Fontana resort:
Primary admission – Registration fee: € 7.000 Annual membership: € 3.030
Associated admission – Registration fee: € 3,030 Annual membership: € 2.495
b) Private persons (non residents):
Primary admission – Registration fee: € 10.000; Annual admission: € 3.365
Associated admission – Registration fee: € 7.000,00; Annual admission: € 2.785
NOTE: In both the above categories there is no registration fee and greatly reduced annual fees for Children, juniors and students
Offers for families (non-residents of Fontana resort)
One prime member plus two associated members – Registration fee: € 20.000
One prime member plus three associated members € 22.000
GREEN FEES AND RENTALS
Green fee (18-Holes, Mon – Fri): € 160,00
Green fee (18-Holes, Sat/Sun/holiday): € 190,00
Electric-car: 18-Holes € 36,00
Rental fee for a set of clubs € 36,00
Discounts are available for groups and vary between 10 and 20 per cent depending on the size of the group.
NOTE: Green fee includes access to swimming lake, fitness area with sauna, steam bath undo indoor swimming pool and the usage of training facilities.
Driving-Range: Day pass: € 15,00; 40 balls (non-members): € 4,00; 40 balls for members: € 3,50
ATTACHED PROFESSIONAL:
Austria's number one golfer, Markus Brier, is the club's attached professional. Here is what he has to say about himself:
"Even if you were born in the 1960s, you don't necessarily have to be a flower child; I rather chose to become a golfer. Born on 5th July 1968 I entered the world of golf, my parents took me to the golf court in Viennese Freudenau at an early age. During the 1970s not more than a few hundred people were golfing in Austria.
"Being careful by nature, I did not want to depend on golf only. So I studied business administration at the University of Economics and business in Vienna, thinking a job in golf marketing would be suitable back-up insurance. Nevertheless, taking the plunge into professional golf still had been a risk – financially. The first years on Challenge Tour and Tour school appeared to elapse slow and unprofitable. My 4th season, 1999, could have been the last of my career – it became the last on Challenge tour instead!
"Finally I got in – by winning 4 podium medals I was able to secure third place the final Challenge Standings for the year, gaining a tour card for the European Tour for the first time.
However, 1998 and 1999 still have been my best years. First Sabine and I married, then a year later Constantin was born, even before my first tour card.
It's not always easy for me, flying to 'work' over 100.000 air miles and being abroad 35 weeks in the year. My family accompanies me whenever possible. Among the tour pros it's comradely like in no other kind of sport; with my colleagues you can experience something! All of this accounts for probably having the best job in the world."