Florentyna Parker is Holland winner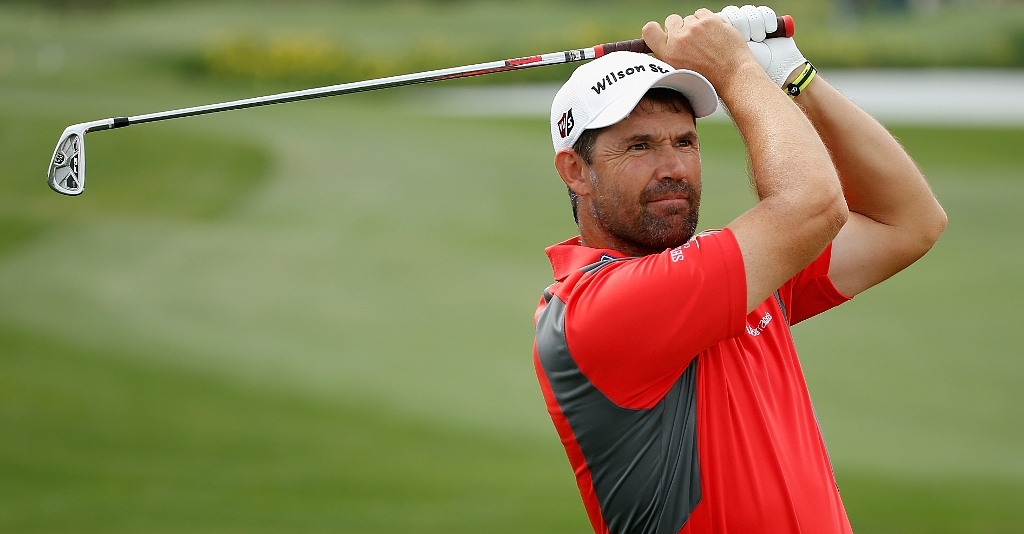 Florentyna Parker has earned her first Ladies European Tour victory at the ABN AMRO Ladies Open in Holland.
England's Florentyna Parker earned her first Ladies European Tour victory at the ABN AMRO Ladies Open in Holland on Sunday.
The German-born 20-year-old, who celebrates her 21st birthday in exactly two weeks' time, carded a final round of two under par 70 at Golfclub Broekpolder in Rotterdam on Sunday for a two stroke win over Scotland's Krystle Caithness (68).
Parker led by two strokes after a personal best of 66 on Saturday and held onto her lead until the very end, playing through heavy rain in the afternoon.
The second year tour player played the front nine in level par 36 and then picked up two birdies coming home to finish with a nine under par tournament total.
"I can't believe it. I didn't expect to win; it just means so much to me," a teary Parker said afterwards.
After a shaky start, with a three-putt bogey at the first, Parker steadied her nerves with a birdie at the par-five third hole. She dropped another shot at the fifth after finding the trees off the tee, but picked up another birdie on the sixth, a par five.
She moved to eight under par and re-established a two stroke lead with a birdie at the 11th hole before, to to great applause in front of a packed gallery and clubhouse, she finished in style with a two-putt birdie at the par-five last.
"I started off with a bogey and I usually start off with bogeys so it wasn't anything new to me. I just wanted to get settled down at first and I play very consistent and make a few birdies," said Parker, who had her non-golfing younger cousin Ella on the bag this week.
Ella is one of the few non-golfers in the family, since her father, Tim, is her coach and a teaching professional, as are her two uncles.
Her brother, Ben, played on the Challenge Tour before he got injured and she has been playing golf since the age of five.
"I knew I wanted to be a professional golfer, probably when I was 13, when I played my first two events on the Ladies European Tour. I really enjoyed it then and I knew what I wanted to be," she said.
Despite having finished second at the AIB Ladies Irish Open in her rookie season in 2009, her goal for 2010 was to be more consistent and earn more top ten finishes. She wasn't expecting to win.
"I'm glad I'm now in the Evian Masters and the Ricoh Women's British Open, which is being played on my home course, Royal Birkdale. I've fulfilled my goals for this year and I hope I keep playing well."
With her win, Parker earned €37,500 and moved up 12 places to fourth on the LET's Henderson Money List. She also won an Omega watch.
For 21-year-old Caithness, from Cupar near St Andrews, the runner-up spot was her career best finish and her score was helped by a hole in one at the fourth, which was her first ace in competition.
She hit a seven-iron from 179 yards.
"My hole in one obviously helped my score. It took me from three to five under par, so that's always nice," said the second year Tour pro.
"It's my best finish. I played well and putted well. I'm happy with second. It kind of spurs me on for wanting a first; we're almost there!"
A stroke back, South African Ashleigh Simon (69) shared third place with 2005 champion Virginie Lagoutte-Clement of France (71) with Italian Sophie Sandolo in fifth place on five under and Frenchwoman Anne-Lise Caudal in sixth.
South Korean LET rookie Jeehae Lee shot a women's professional course record of seven under 65 with five birdies and a tap-in eagle at the par five third, for her best ever score.
She finished in a tie for seventh at three under par with Laura Davies, Maria Hernandez, Mollie Fankhauser, Georgina Simpson and Beth Allen.