Five stories to watch in 2011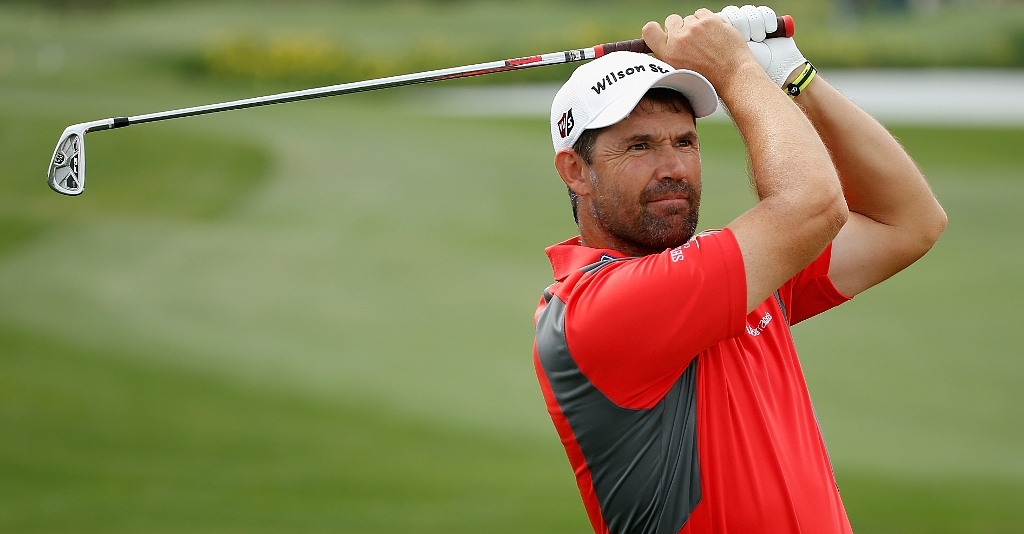 These are five of the biggest stories the golfing world will be watching unfold in the coming year.
We take a look at five of the biggest stories the golfing world will be watching unfold in the coming year.
Martin Kaymer
The 26-year-old from Germany more than announced his presence on the world stage in 2010. His first major victory came at the US PGA Championship at Whistling Straits, he was part of a successful Ryder Cup for Europe, another big victory came at the Dunhill Links at St. Andrews, and to top it all off he claimed the Race to Dubai money list title.
The challenge for Kaymer now will be building on this extraordinary success, though on present form it will be a challenge he will be more than equal to. At this stage, he will also be a major player in the race for the world No. 1 ranking, which is set to well and truly resume in the new year.
Kaymer isn't allowing himself to get too carried away yet, though. Other than wanting another successful year in Europe, the only goal for 2011 he's allowed himself to elaborate on is his desire to finally card a hole-in-one.
Graeme McDowell
Like Kaymer, 2010 is a year that Graeme McDowell won't soon forget. The 31-year-old from Northern Ireland secured his first major championship, the U.S. Open at Pebble Beach, back in July. It was the first time in 40 years that a European golfer had managed this feat.
As if that wasn't enough of an achievement, less than three months later Mcdowell was enjoying another moment he will remember for the rest of his life, clinching the Ryder Cup win for Europe in dramatic fashion against Hunter Mahan.
More recently, McDowell pipped Tiger Woods to the post at the Chevron World Challenge, holing long putts at the 72nd and first play-off holes. A win for Woods would have meant the world to the former World No.1, and added some shine to an otherwise horror year, but McDowell clearly hadn't read the script.
McDowell was awarded an MBE in recognition of his fantastic achievements in 2010, which also included two more victories on the European Tour in June and October.
"It is a huge honour for me to be included on the New Year Honours List," he said.
"For my achievements as a professional golfer to be recognised in this way is truly special."
Young Guns
2010 will also be remembered as the year that a host of new golfing stars started grabbing headlines of their own. Expect more of the same in 2011.
21-year-old Rory Mcilroy won his first PGA Tour event at the Quail Hollow championship in February. His final round 62 was a course record. Top 5 finishes at the US PGA and Open Championships comfirmed that McIlroy is the real deal.
22-year-old Rickie Fowler inched ever closer to his first victory and finished in the top 25 on the PGA Tour money list.
19-year-old Seung-Yul Noh won the Asian Tour money list and achieved his first European Tour victory while still in his teens.
19-year-old Ryo Ishikawa continued his good form on the Japan Tour, securing three more victories, one of which included a 58, the lowest ever round in that Tour's history.
Lee Westwood
Lee Westwood will definitely be one to watch in 2011.
The new world No. 1 enjoyed a lot of success in 2010, mostly due to his incredible consistency. The really big wins, however, haven't come yet, and all eyes will be on the Englishman to see if he can turn his major fortunes around in 2011 and hold on the coveted No. 1 spot.
In many ways, 2010 was cruel to Westwood in terms of the majors – he finished second in both the Masters and the Open Championship, with Mickelson's incredible run on the final day at Augusta being a particularly tough blow. Westwood had looked a shoe-in up to that point.
Still, he's determined to break his major duck in 2011.
"I have come very close," he said. "I have given myself some great chances. I will be gearing up to the majors. It will be daft to do the same things, as I have not won one yet. You have to try and change something a bit here and there. I will try and fine-tune, work on different aspects and try and get one."
Tiger Woods
2011 is going to be a huge year for Tiger Woods.
After suffering numerous indignities off the course in 2010 (the details of which, along with the rest of the civilised world, we all know by now), and struggling to regain his form on it, many will be wondering if Woods' best days are now officially behind him.
Woods spent the latter half of the year retooling his swing, and there were some late signs that all the hard work was starting to pay off, but 2011 will be another massive trial by fire for the once undisputed master of his domain.
Can he regain the top spot? Will he finally break through with another victory? Or are his days of dominance really over? One thing's for sure – though only a fool would write him off at this stage, Woods faces arguably the toughest challenge of his career when competition resumes in 2011.
A host of up and coming youngsters are starting to make their presence felt, and a number of Europe's best are hitting their stride. For Woods, it isn't going to get any easier.