Fisher close to Ryder place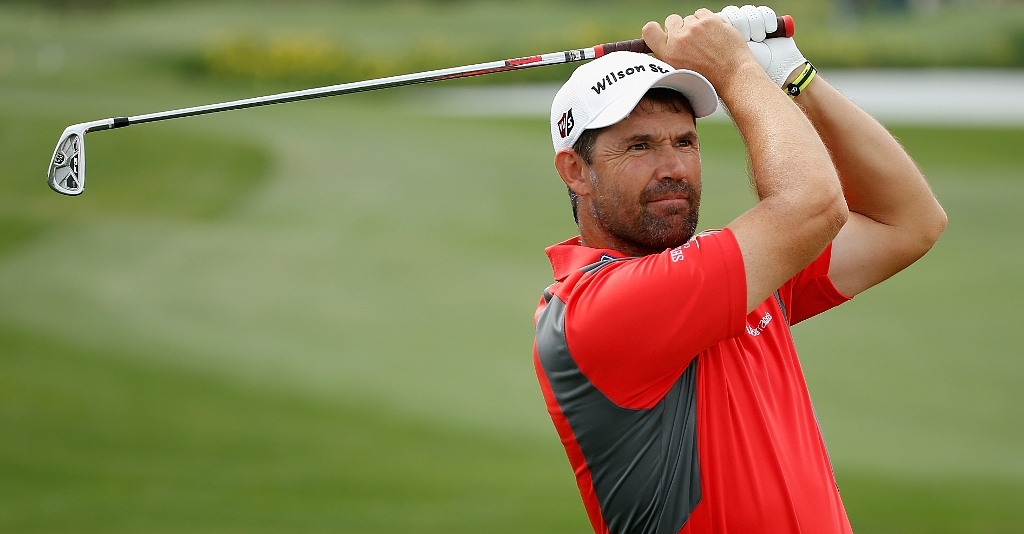 Ross Fisher knows a Ryder Cup place is now within touching distance after his 3 Irish Open win on Sunday.
Ross Fisher has not clinched a Ryder Cup debut yet, but he flew to America on Monday knowing it is now within touching distance.
The 29-year-old English player moved from 13th to sixth in the race for places with his two-shot victory over Padraig Harrington at the 3 Irish Open in Killarney yesterday.
There are only four weeks left in the race and a good performance at the Bridgestone world championship starting on Thursday in Ohio or next week's US PGA in Wisconsin will do it for Fisher.
"To beat Paddy obviously fighting all the way, I'll definitely treasure this for a long time," said the player who missed out by two spots last time.
Harrington, three behind with a round to go, closed with a 64 – his lowest round on the European Tour this year.
But Fisher, whose 61 last Friday was his best-ever round on the circuit, birdied two of the last four for a 65 and with his 266 total, 18 under, equalled the tournament record.
That mark was established by Colin Montgomerie nine years ago and it is Montgomerie, of course, who captains the Ryder Cup at Celtic Manor in October.
Fisher, who led all four majors at some point last year and then captured the Volvo World Match Play title in Spain, added: "The Ryder Cup is a huge goal for me.
"It's not over yet and I'm sure there will be some changes and some shuffling around.
"I know this is the first big week of three in a row for me, so it couldn't have got off to a better start.
"Now I want to go out there and prove that this wasn't a fluke – I want to try and contend the next two weeks if I can."
Harrington is up from 17th to 10th, but with Montgomerie having been given a third wild card it is only the top nine this time who qualify automatically.
The Dubliner still has not won for two years, but this was his fourth runners-up spot in that time and his 15th top-10 finish in the past 12 months.
He was tied for the lead after an eagle at the long 16th, but Fisher, with Ian Woosnam's former caddie Phil Morbey on his bag for the first time and celebrating his birthday, then birdied the 15th and 16th.
Harrington said: "I think at times I'm trying a little bit too hard and just not relaxing enough and just letting it happen.
"When you do that you tend to play better golf."
He is also Akron-bound, with memories of last August when he was one ahead of Tiger Woods with three to play and took eight on the long 16th.
The big loser last week in the Ryder Cup battle was England's Ross McGowan.
He had been in the all-important top nine since finishing third in the opening qualifying event last September, but after missing his last four cuts – he has had wrist and shoulder trouble – he has now dropped from ninth to 11th.