First South African win for Cabrera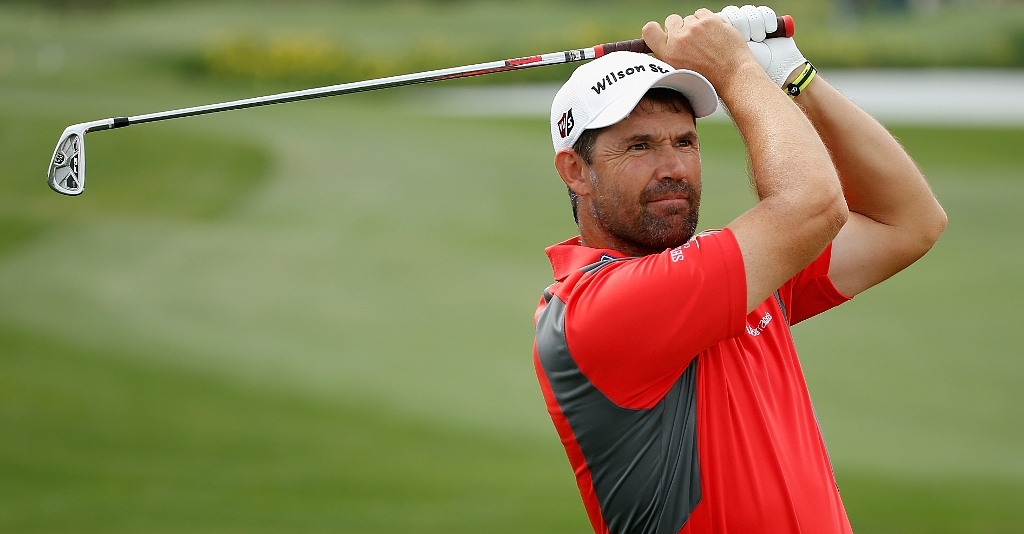 Masters champion Angel Cabrera has capped a spectacular debut in the Gary Player Invitational at Fancourt.
Masters champion Angel Cabrera capped a spectacular debut in the Gary Player Invitational when, teamed with senior Tony Johnstone, he triumphed at The Links at Fancourt on Sunday.
Cabrera and Johnstone won the 36-hole professional tournament by three strokes from John Bland and Tjaart van der Walt, closing with a betterball score of 65 and a 15-under-par total that surprised nobody considering both are current Masters champions, Cabrera having won the green jacket at Augusta National this year and Johnstone the British Senior Masters.
"We dovetailed superbly," Johnstone said of the five birdies they made charging down the final stretch. "Angel is a pleasure to play with because he is so relaxed. You feel like he might just start yawning at any moment during the round."
Cabrera was delighted with his first victory in Africa.
"Now the only continent where I haven't won is Australasia," he said.
"I had a great time playing with Tony. It's been a long time since I last saw him and I thoroughly enjoyed it. It was a pity that we couldn't pull it off in the team competition but maybe we can try again next year.":
The amateur-pro alliance competition featured a thrilling finish and was eventually won by British celebrity DJ Spoony and businessman Abdullah Al Naboodah, who partnered professionals Vincent Tshabalala and Thomas Aiken.
They won on a count out on 22-under, denying Irish property magnate Sinead Kenny the chance to become the first businesswoman to lead a team to victory in the team competition.
Kenny combined well with playing partners John Bland, Tjaart van der Walt and South African cricket legend Barry Richards, but on the day Al Naboodah's fourball posted the lower score to seal the win.
"When I lost so narrowly last year, I vowed to come back and it would be game on," said Spoony.
"It certainly was. We cut it pretty fine today, but combined superbly over the closing holes. I'm delighted and I'll definitely be back to defend."
Naboodah, who made the biggest contribution at the charity auction, was the team's star performer and also confirmed that he would be booking his ticket back to next year's tournament.
"It would be fantastic to return and I will do my best to be here. This was one of the best tournaments I've ever played in. My family and I are very passionate about charities around the world. When I met Gary a year ago, we spoke about giving back through golf.
"I have a lot of respect for what he does. We just enjoyed ourselves out there and it's a bonus to walk away with a win."
On an overcast final day, the professional team of John Bland and Tjaart van der Walt seemed destined to take the title. But not even a five-stroke lead on the front nine could counter Cabrera and Johnstone's tremendous back-nine charge.
Johnstone made three consecutive birdies from the 14th and Cabrera birdied the final three holes – and that was it..
Golf aside, the tournament exceeded expectations when it raised a record R4-million for underprivileged children.