First Champions title for Huston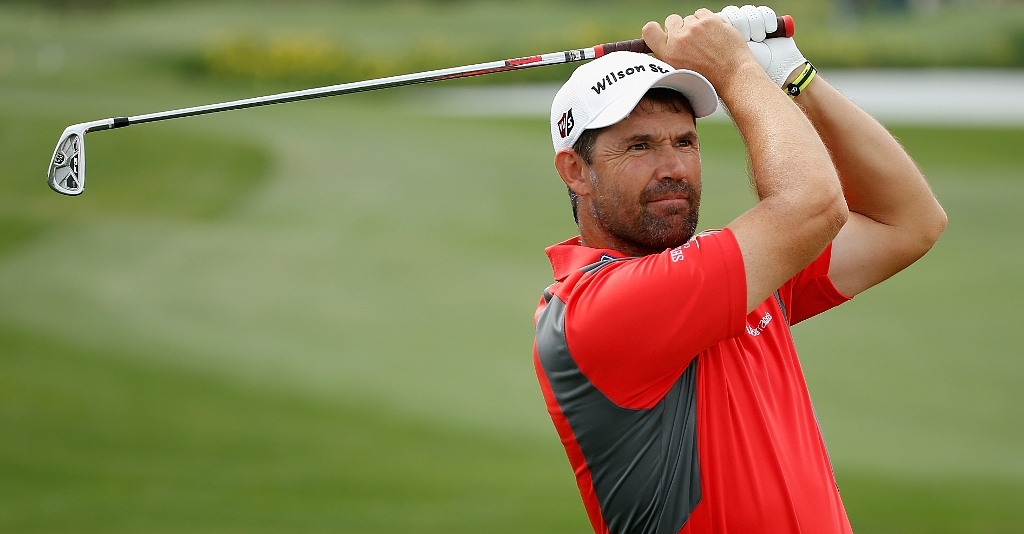 A final-round seven-under 65 helped John Huston to a three-shot victory in the Dick's Sporting Goods Open.
A final-round seven-under 65 helped John Huston to a three-shot victory in the Dick's Sporting Goods Open.
It's the 50-year-old's first victory on the Champions Tour in only his third start, as he finished at 16 under 200 in his third and final round, three strokes clear of Nick Price, who shot a 66, and four ahead of second-round leader Mark Wiebe, who could only manage a 71 on Sunday.
Tied for fourth were Joey Sindelar (68) and Jim Gallagher Jr. (65), while Peter Senior (67), Ted Schulz (68), Jay Don Blake (70) and Peter Jacobsen (68) finished at 10 under and tied for sixth.
Wiebe, a winner only three weeks ago at the Greater Hickory Classic, began the day with a two-shot lead over Huston, but his 75-hole bogey-free run came to an end on Sunday, as he dropped shots at Nos. 12 – 14 to fall out of the lead.
He came back strongly with two straight birdies, and nearly made it three at 17.
Huston, though, also birdied 16 and sealed the deal at the par-three 17th, after leaving his tee shot about a foot away from the pin.
An errant drive nearly cost him dear at the last, but his ball took a lucky bounce just past the watar hazard, leaving him with a nice lie.
Wiebe will look to the 12th as the hole that proved most damaging to his round. It was statistically the easiest hole at the En-Joie Golf Club, and as others were picking up shots there, he was starting a three-bogey stretch.
Huston managed to birdie two of the holes that Wiebe bogeyed, and moved from a two-shot deficit to a two-shot lead.
Not over Wiebe, though, who had fallen even further back, but over Nick Price, who was mounting a bit of a charge of his own, culminating in a birdie at the difficult 15th.
Huston nearly gave it away at the 15th, when his drive sailed right next to a cart path, but he managed to save par with a long two-putt after barely reaching the green in two, and nearly finding the watar hazard.
In the end, it was a reasonably comfortable three-shot victory for the Tour rookie.
The Champions Tour moves to Canada this week for the Montreal Championship, where Larry Mize is the defending champion.