Finland's Ruuttila now in front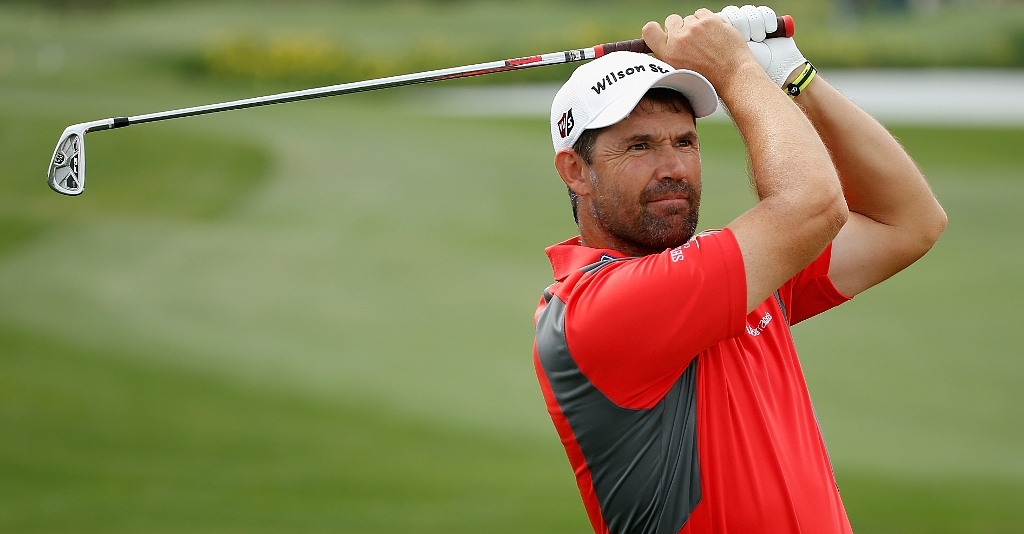 Kaisa Ruuttila has fired a second round 6-under 66 and will take a one stroke lead into the final round of the UNIQA Ladies Open.
Finland's Kaisa Ruuttila fired a second round 6-under 66 on Saturday and will take a one stroke lead into the final round of the UNIQA Ladies Open.
The 28-year-old from Tampere, two hours north of Helsinki, closed with three birdies in a row to move to 11 under ahead of Frenchwoman Caroline Afonso in this Ladies European Tour event.
Ruuttila fired seven birdies and one bogey on scorching day at Golfclub Föhrenwald in Wiener Neustadt. Both women are targeting their first wins on the Ladies European Tour.
Ruuttila's best finish in five years as a professional was a tie for sixth at the 2007 Finnair Masters, when she played in the final group on Sunday, but she has never led an LET event, although she has won five titles on the Swedish Nordea Tour in the last two years.
She said: "Of course I know that I can win but its different winning here than in Sweden. You need to play well and that's it.
"I was putting well. If I had a birdie chance I took it. I did once three-putt for a bogey – and that was from a birdie chance at the third hole. That was from four metres and I took three putts.
"I am a long hitter, so that's helping me because I can reach the par fives if I want. Today I didn't because I was in the rough. Of course it helps when you can hit short irons."
She hit seven fairways and16 greens and made 28 putts.
Afonso fired successive rounds of 67 to grab the clubhouse lead earlier in the day. The 26-year-old from Anglet near Biarritz had six birdies and one bogey
Afonso has won twice on the LET Access Series, the feeder tour to the LET, but like Ruuttila, prior to this week had never led a Ladies European Tour event.
She is currently 26th on the Henderson Money List after 15 tournaments, following three top-10 finishes this season including a career best tie for second at the Deloitte Ladies Open in June and a third place at the Aberdeen Scottish Open a fortnight ago.
"I am satisfied, but it was the same as yesterday. I took one bogey on the seventh, but its fine. I'm happy. I had five under, 15 greens and 28 putts, so it was good putting and wedge play," Afonso said.
"I will be nervous tomorrow but if I play the same as yesterday; if I play shot after shot it will be fine."
Italian Giulia Sergas finished two strokes further back in third after a round of 69. She said: "The round was kind of smooth. I had two bogeys and five birdies and some holes had wind affecting them so you had to be a little careful."
Yet to claim her maiden victory after 12 years as a professional, she added: "I'm just going to play my game, not do anything too special. I'm really curious to see what is going to happen if I don't try to do anything. I always try too hard so I'm curious to see where it's going to take me."
Frenchwoman Anne-Lise Caudal, Wales's Becky Brewerton and Australian Rebecca Flood finished four strokes off the pace, followed by England's Melissa Reid, Scotland's Kylie Walker and the 2009 event winner Sweden's Linda Wessberg.
England's Laura Davies, a three-time winner of the event, finished the day nine shots behind the leader after a 73 and felt that the deficit was too much for her to retain the title.
She said: "Eight shots is too many around this golf course. For the leaders, 14 under will probably win it. For a 15-under I'd have to shoot 59 abnd that's not going to happen.
"I was worried about missing the cut for a long time so I'm just pleased I came back to make the cut and now if I can go and shoot five under tomorrow, it's not going to win, but at least I can leave on a good note.
"I didn't play well. I missed the first six greens and I can't ever remember doing that. Thank Goodness I putted well.
"I haven't been putting well recently and playing well and today was the complete opposite. Having said that, I hit three par fives in two and I hit a lot of other good shots.
"The bad ones were really bad today and I kept coming up short; I was jumping over the green because I was coming out of the rough. I just didn't play well."
THE TOP 10 LEADERBOARD:
133 – Kaisa Ruuttila (FIN) 67 66
134 – Caroline Afonso (FRA) 67 67
136 – Giulia Sergas (ITA) 67 69
137 – Anne-Lise Caudal (FRA) 71 66, Becky Brewerton (WAL) 67 70, Rebecca Flood (AUS) 67 70
138 – Linda Wessberg (SWE) 69 69, Melissa Reid (ENG) 67 71, Kylie Walker (SCO) 71 67
140 – Rebecca Codd (IRE) 71 69, Caroline Westrup (SWE) 73 67, Caroline Hedwall (SWE) 73 67