Fichardt leads, but Van Zyl in mix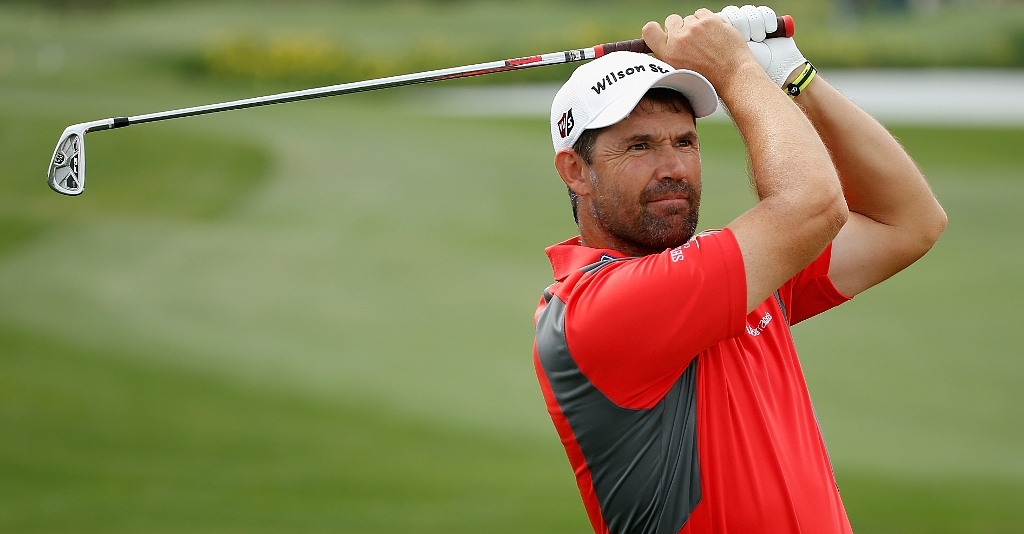 Darren Fichardt turned home-course advantage into the a first-round lead in Wednesday's first round of the Telkom PGA Pro-Am.
Darren Fichardt has turned home-course advantage into the lead in Wednesday's first round of the Telkom PGA Pro-Am, firing a sizzling seven-under-par 65 at Centurion Country Club.
He has a two-stroke edge over defending champion Jaco Van Zyl, who three-putted the 18th to slip back to 67 in what was his first round back in South Africa after a lengthy train and air return trip following his excellent performance at the Omega European Masters last week where he shared third place.
"On your home course, you know where not to go," said Fichardt, "and when not to attack for birdies."
He certainly showed the way around the 6,700-metre layout as he didn't drop a single shot, while Van Zyl – admittedly tired from his flight back from Europe – made what he called a "silly bogey" on three and then closed his round with an uncharacteristically weak approach putt before his second lipped out.
Fichardt said that it was not too much of a surprise that Van Zyl battled on the greens: "Even though I live here, I can never work these greens out. They always catch me," he laughed.
He had 29 putts in his round during which he missed only two greens, so he had a point about leaving a few putts out there.
Fichardt is returning to form after his win in the Vodacom Origins of Golf event last month at the Wild Coast Sun and his share of fifth in the Simola event in the same series the previous month, and he credited a return to his old swing for the resurgence.
"I was playing really badly at the end of last year," he said, "and you could see it in the summer events when I was swinging to try and prevent injury.
"But I'm strong again, and I'm swinging the way I was before. It's one thing getting your swing right, but you've got to build on confidence to go with it," he added.
Van Zyl not only had to contend with his exhaustion from travel, but he also had to stay at a local hospital until 11pm the night before he teed off to see his children both have grommets inserted in their ears.
Despite all the setbacks, Van Zyl is determined to do well. "No-one's really here for a haircut," he said. "We all want to win and that's my main objective.
"My yardages are still a little bit out and I'm not quite used to the hard, fast golf courses in Africa yet," he added.
Van Zyl had a one-stroke edge over Justin Walters and Alex Haindl, who each carded four-under-par 68, with a group of nine players on three-under 69 in a share of fifth ahead of the second round of the 54-hole tournament.
TOP 10 LEADERBOARD
(RSA unless specified; par 72):
65 – Darren Fichardt
67 – Jaco Van Zyl
68 – Justin Walters, Alex Haindl
69 – Louis Calitz, Mark Murless, Jean Hugo, Warren Abery, Neil Schietekat, Lourens Kleynhans, Johan du Buisson, Theunis Spangenberg, Doug McGuigan