Feeding off success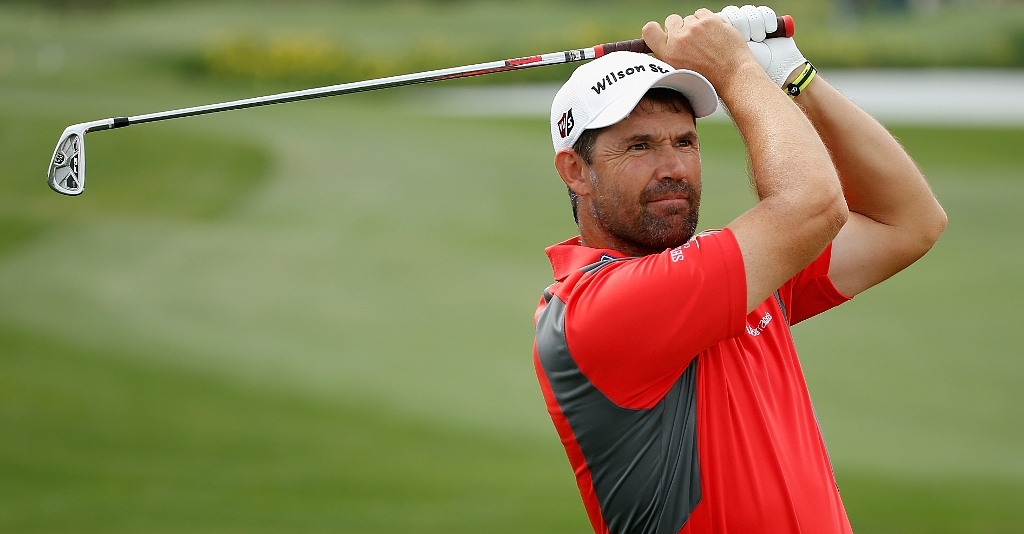 When Flic Johnson won in France two weeks ago it was a triumph of hard work and the culmination of good vibes.
When England's Flic Johnson won in France two weeks ago it was a triumph of hard work and the culmination of good vibes.
One of golf's greatest mysteries is that for all the hard work and skill (without which no professional can win), sometimes the ultimate trigger for victory can be the sort of mental prompt that is almost impossible to consciously create.
When England's Flic Johnson won the LET's Lacoste Open de France two weeks ago it was a perfect example. She was eager to trust her ability and keen to capitalise on a recent improvement in form, but, just when she needed it, circumstances conspired to pull everything together and put her in the ideal frame of mind.
The bare bones of the win are pretty impressive in themselves, although Italy's Diana Luna might beg to differ.
Having been in the top ten all week, a flawless five-birdie final round of 67 saw Johnson catch the 54-hole leader Luna and what followed was nothing less that a nasty case of déjà vu for the Italian – not just runner-up in the Open de France for the second year running, but a play-off loser for the second year running (indeed a play-off loser on the 18th hole at Paris International for the second year running).
That alone sounds bad but it gets worse – both times it was Englishwomen who defeated her and both times they were called Johnson (in 2010 it was Trish Johnson).
The victory capped an extraordinary fortnight for Johnson who had spent the previous week working as a helper for the European team at Killeen Castle in the Solheim Cup.
The day after Europe's remarkable victory, as an exhausted Johnson made her way from Dublin to Paris via her home in Birmingham, LPGA.com suggested that the experience of competing in the match has traditionally benefited players – in fact they pointed out that after eight of the eleven previous matches, the next event on the schedule had been won by a Solheim Cupper.
Whilst that trend didn't continue for the players this year, it certainly worked for Johnson.
Throughout the match at Killeen Castle Johnson could be seen out on the course, supporting the players on foot, driving buggies or adding her voice to the crowds on the first tee.
"I was there as an extra pair of hands to do any running around if needed," she explained during last week's Sicilian Italian Open. "I decided a long time ago that I was going to attend the Solheim Cup. I thought that if I want to compete in it in the future it couldn't do me any harm to go and see how the week works, just to get an idea of what to expect."
Her presence in Ireland was welcomed by the European players. "She was brilliant," says her fellow Englishwoman Karen Stupples. "A big support, cheerful and happy to help in any way. I was incredibly happy she was going to be with me in the Sunday singles."
Johnson learned more than just the nuts and bolts of playing in the Solheim Cup; she also gained insight that was motivational in the short term and might be equally valuable in the long term.
"It proved to me how much I want to play in that environment," says Johnson. "It inspired me to be on the next team.
"I'm a confidence player, so for me to be able to see the Solheim Cup players up close and realise that they don't necessarily hit it any better than me – that was huge.
"The week was a big realisation. I now appreciate how good all their short games are and it made me realise what I need to work on. I believe my long game is good enough to compete on that stage, so now it's short game, short game, short game!"
The Solheim Cup was not the only stimulus for victory however.
As Johnson made that journey across Europe on Monday she dropped a big hint on Twitter that she was feeling good. "Two years ago," she wrote, referring to the two year anniversary of her first LET win in Tenerife, before adding: "Time to repeat."
Those confident words were an accurate reflection of her state of mind.
"Yeah, for a few weeks I had been really looking forward to getting to Paris International. I loved the course last year and, for whatever reason, I felt I could win on it this time around.
"I just had a great feeling for the event in the weeks leading up. I didn't think back to Tenerife too much, I just knew that I was going to win. Its a great feeling to get!"
It had also been a while since she'd felt so positive. Since her win in late 2009, she had gone nearly two years without making a strokeplay top ten.
Things began to improve in mid-summer, but there remained bumps in the road to negotiate.
Having qualified smartly for the Ricoh Women's British Open at Carnoustie in early August, she was disappointed to miss the cut by two shots.
Walking off the course that day her face told the story: she knew she was playing better golf, she knew the swing was close, but she hadn't scored well and she was frustrated.
But it was also the frustration of a golfer who knew she was rounding a corner and she attributed it a suggestion from her mother to "just hit the ball and keep it simple."
"I definitely think that was a turning point," she reflects. "After I won in Tenerife I think I tried to make the perfect golf swing, instead of using the swing that had got me as far as it had.
"For the second half of the season I've gone back to playing much more freely and naturally. I'm very much an instinct player so that's what I've been trying to do, working with my coach Paul Johnson at Hagley Golf and Country Club."
If Carnoustie hinted at an improvement, her return north of the border a few weeks later offered some real evidence in the form of a top ten finish at the Scottish Open, and two top 20s followed in Austria and the Czech Republic. Despite a missed cut in Spain the sense of something good being on the horizon remained – and was ultimately proved accurate.
All she needed was a decent state of mind – and that's when fate/destiny/chance (take your pick) intervened.
The vibes were positive, the date perfect and the course a good fit for her eye. The Solheim Cup was the icing on the cake – consciously and subconsciously Johnson was primed for success.
With a second victory notched up, she has renewed determination.
"I want to keep getting myself into contention as much as possible," she says, "that's the immediate aim. And looking into the future? The main goal? The main goal is to be on the next Solheim Cup team."

Flic Johnson wears Catmandoo clothing.