FEDEX CUP'S A LET-DOWN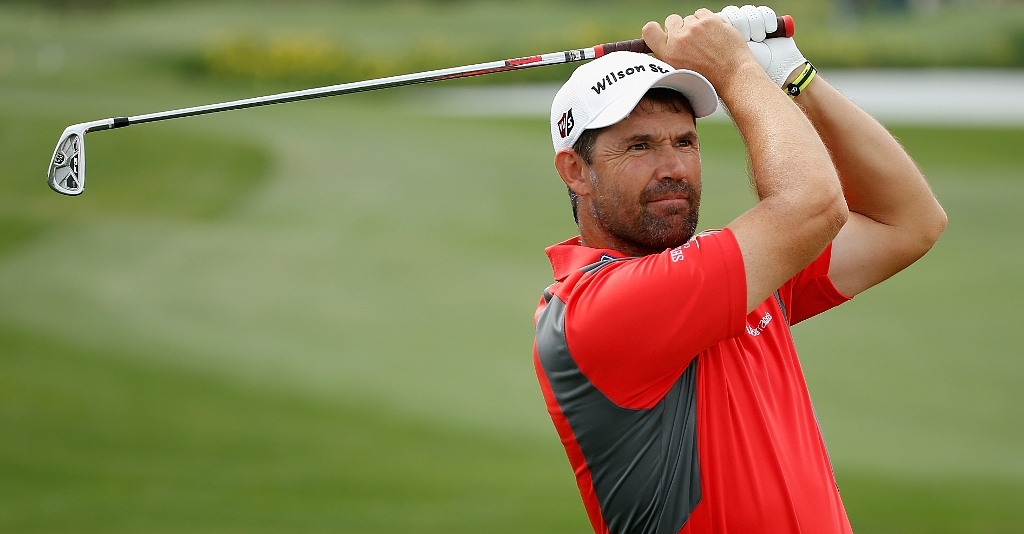 Mark Garrod reflects on how the FedEx Cup play-offs in the America are unfolding – and is not very complimentary.
It is so exciting, so different golf fans can hardly contain themselves.
Edge-of-the-seat stuff, gripping beyond belief, just what the sport needed — at least that is what those with a vested interest in the new FedEx Cup play-off series in America would love to be the case.
The reality is that it has changed very little, other than to bring the climax to the US Tour season forward.
It is 72 holes of stroke play just like most other weeks. And instead of a money list race it is a points race, with even more money at the end of it.
Likeliest player to win the trophy – and sport's biggest bonus of $10m is controversially not available to them until they are 45 under an annuity scheme – is Tiger Woods. No surprise there then.
Having skipped the first of the four-tournament play-offs – hardly a ringing endorsement of the Tour's initiative – the world number one has finished second and first the last two weeks. Nothing different about that.
Although he has no plans to do so, Woods could probably even skip the concluding Tour Championship in Atlanta this week as well and still come out tops.
Surely something is not quite right about the system if that can happen.
That only the other top four players in the 30-strong field, Steve Stricker, Phil Mickelson, Rory Sabbatini and KJ Choi, can deny him has also taken away a lot of the bling
Sabbatini and Choi have to win on Sunday to have a chance, though, while Stricker could do it with a third-place finish and Mickelson by being runner-up. Not that the world number two seems to care an inordinate amount about it – he did not bother playing in Chicago last week when he was the race leader.
If the players do not give their all to the idea from the off then US Tour commissioner Tim Finchem and his staff will have a problem selling it to the public.
Sports fans are used to winner-takes-all showdowns and this is not that. You cannot have a showdown if one of the leading participants does not even have to show up.
And that is not all. The East Lake course where this will all be decided this week is in such a state because of the summer heatwave that officials have decided to all but close it until the first round on Thursday to protect what is left of the greens.
Players will be allowed to hit tee shots at the par-four and par-five holes on the practice days, but it is an odd way to go into what everyone connected with it wants to be a roaring success.
Not that Woods is worried – either by what preparation he can or cannot do or, clearly, by what is required of him to become the inaugural FedEx Cup champion.
"You just go play," he said. "You try to win the golf tournament. As I've always said, winning takes care of everything."
Not surprisingly, Stricker is rather more excited about the whole thing. No wonder considering he did not have a US Tour card two years ago and is now competing for riches beyond his wildest dreams at that time.
Should he take the Tour Championship the 40-year-old will, even if Woods is second, be FedEx Cup champion as well – and will have to wait only five years to lay his hands on the fortune that comes with it.
If Mickelson wins Woods would have to be second to stay top (by just 22 points with a total of 118,933).
Should Sabbatini win Woods must finish in the top 14 and if it is Choi then Woods has to be in the top 22, although Stricker and Mickelson could influence things there as well.
But all that, of course, could well have been happening under the old money list system. Revolutionary this isn't.
In fact, the top 30 on the money list shows only four changes from the 30 who have come through this play-off format – Jonathan Byrd, Tim Clark, Camilo Villegas and Heath Slocum in for Luke Donald, Henrik Stenson, Jerry Kelly, David Toms.
And the only change in the top 10 is that Masters champion Zach Johnson is out and Adam Scott in.
Woods and Mickelson are not alone in missing events. Ernie Els sat out the second one, Padraig Harrington did not play last week.
And even Jack Nicklaus has had his say, not all of it complimentary.
"I don't understand it, to be very honest with you," he said. "I think that the whole objective was to get the guys to play and the first week Tiger skips, so I didn't understand that at all.
"I think it's great to have a season-ending play-off. My bet is that it'll get tweaked after this year. I just don't know and frankly if I don't know it and I'm involved in the game of golf, how is Mr Joe Public going to know it? That's the problem.
"To get the public interested, they have got to understand what's going on. Very simple when you play a football game and you're in the play-offs, you're a wild-card team and you're playing the division leader, you win, you go on. You lose, you go home.
"We don't exactly have that here."
And without that the FedEx Cup is not doing what it says on the packet.
"The PGA Tour play-offs for the FedEx Cup will change the way you watch golf," states the Tour website.
Sorry, it doesn't.