Favourite? Rory should be, but isn't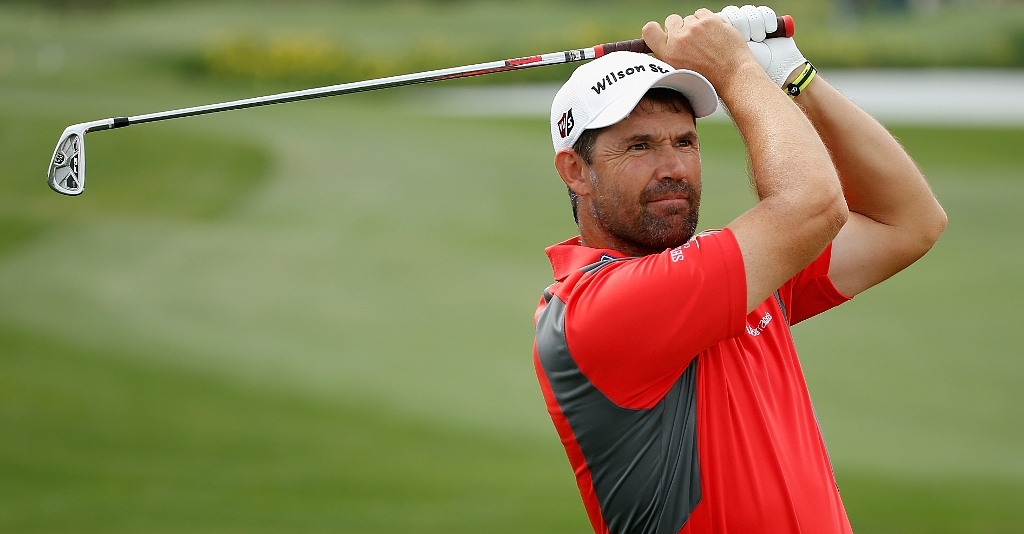 In normal circumstances Rory McIlroy would have been one of the hot favourites to win this week's FedEx St Jude Classic.
In normal circumstances World No 2 Rory McIlroy would have been one of the hot favourites to win this week's FedEx St Jude Classic.
And this not only because the event is the final warm-up curtain raiser to next week's US Open where the Northern Irish 23-year-old will be the defending champion in the season's second Major and, as such, could be expected to have his game as finely honed as he can possibly get it.
It's also because McIlroy has shown himself to have the game to tackle golf's toughest courses as well as anybody and TPC Southwind, this week's Tennessee battle ground for the St Jude classic, is one of the toughest par 70s courses on the US PGA Tour.
This fact is underlined when you look back and note that last year's over-par scoring average was 70.987 and that the unforgiving layout gave up an average of just 2.8 birdies per round.
Early rain this week will soften up the 7,200 yard course to some extent, but the hot, dry weather forecast for the four day's of the tournament play should mean that as the week moves on, the course's surfaces will get harder and faster, especially it's smallish, undulating greens, and the light winds that are expected to increase to a moderate breeze on Sunday won't help make things any easier in the closing round.
Ideally this will have suited McIlroy's big, booming drive, classy iron play and solid short game, but things are not exactly ideal right now.
McIlroy didn't seem to be one of those golfers who promptly disappear after winning their first majors.
To the contrary, after winning the US Open last June, he was looking as strong and as composed as ever at the close of last season and set out at the start of this season in much the same way.
Then, after a long break following his disappointing tie for 40th with Tiger Woods at the Masters, he announced that there was more to life than golf – and promptly saw his game take a big nose dive.
While Woods, not playing this week, has managed to hit back from his Masters disaster with a win at the prestigious Memorial last week, there has been no light at the end of the tunnel for McIlroy who will be teeing off in Tennessee fresh from three consecutive missed cuts on both sides of the Atlantic.
To say the highly talented youngster's game is in tatters right now would be a huge exaggeration, but it's certainly in no great shape ahead of his big date with destiny at the storied Olympic Club in San Francisco next week and clearly, with that in mind, he will desperately be hoping to up his ante here at TPC Southwind this week.
Ironically, fellow Ulsterman Graeme McDowell, whose game took something of a tumble in the year following his 2010 victory in the US Open, seems to be on the up and up again, albeit in a see-saw fashion.
He'll be coming to the St Jude Classic with the runner-up prize from last month's Volvo World Match Play Championship, but also with the unhappy memory of a missed cut at the more recent European Tour flagship event, the BMW PGA Championship.
The fact that he leads the US Tour stats in fairways hit is a good sign, though, and it may not be too long before he gets back on the winning track.
In the meantime, it has been the Americans making most of the US headlines and winning most of the titles in recent weeks, not the least of them being surprise-package, waggle-waggle Jason Duffer, who seemed headed for a third consecutive title at the Crowne Plaza Invitational at Colonial two weeks ago until exhaustion caught up with him and Zack Johnson swept past him to win in the final round.
Along with Woods and a fair number of other highly-ranked stars, Dufner is not in the field this week, but Johnson is and, in the eyes of many, the former Masters winner will be the hottest competitor at TPC Southwind this week – and maybe even in San Francisco next week too.
He took a break last week and missed The Memorial, but his game is solid and his confidence high following his Colonial triumph and the two runner up finishes he engineered in his three starts immediately before that.
Three other Americans worth keeping an eye on might be the inform veteran David Toms, up and coming Spencer Levin and back from injury Dustin Johnson.
Toms, tied for 10th at The Players this year and has shown a liking for the TPC Southwinds course, having twice won there before in 2003 and 2004.
Levin led after 54 holes at the Memorial last week before slipping back into 4th place with a closing 75 after coming under pressure from a charging Tiger Woods, but he could be a a major contender again this week if he can hold onto his early Memorial form.
In the highly capable Johnson's case, the fact that his solid putting last week – he ranked 4th – helped him grab an impressive 19th place after an 11-week break due to a back injury could be a sign of better things to come.
In the meantime, the two European golfers who look to be the most capable of threatening the Americans are US-based Scot Martin Laird, who posted 24 birdies in grabbing the runners-up spot at The Players and leads the Tour in birdie average, and seasoned Swede Robert Karlsson, who lost the play-offs at each of the last two St Jude Classics and will be hoping for a third-time lucky victory this year.
In golf, more so than in almost all other sporting contests, anything is always possible and its not impossible that another exciting rookie or some forgotten veteran will dramatically emerge to challenge the established stars, though in this instance I can't help feel that Northern Ireland's R-Mac and G-Mac could be the men setting the pace in this critical week ahead of the 2012 US Open.
If only because it is something they both need to do at this difficult stage of their careers.