FALDO HAS LESSONS TO LEARN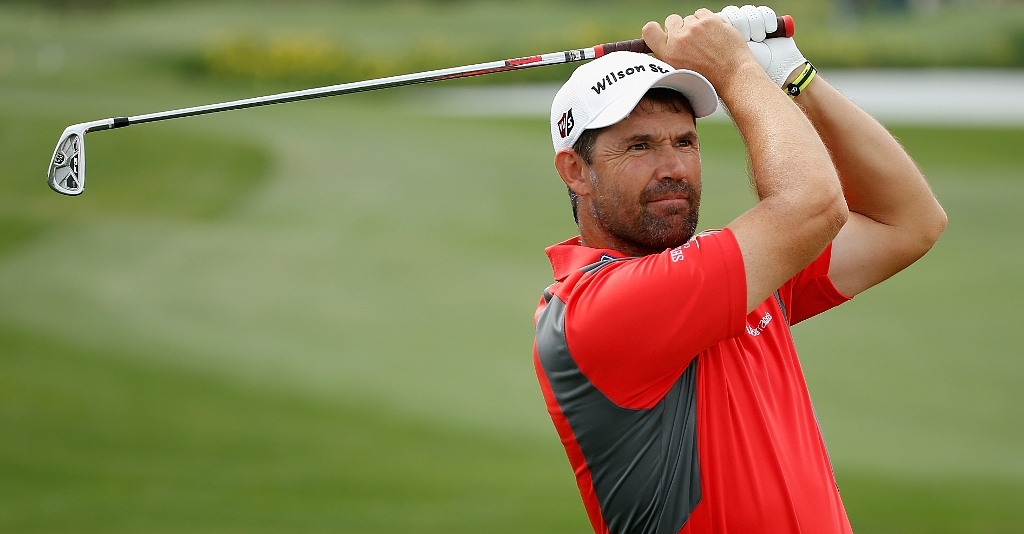 Columnist Mark Garrod has warned Ryder Cup skipper Nick Faldo not to make the same mistake twice.
Nick Faldo please take note.
Even though it hardly mattered on Sunday because they were so far ahead, Jack Nicklaus still did not put Tiger Woods out last in the Presidents Cup singles.
No American captain has done that since Curtis Strange got roundly criticised for it at The Belfry in 2002.
But Faldo thought it was a good idea at the Seve Trophy the same day to put Justin Rose, his highest-ranked player, out in the final game.
"I have a sense it is going to matter," said Faldo, one point down to Continental Europe at the time.
As it turned out he was wrong, but that was thanks to how well Rose's Britain and Ireland team-mates played and Faldo should be relieved it was not the other way round.
Hopefully he might come to realise that such a move is not something to be repeated at Valhalla in Kentucky next September.
If Seve Ballesteros' side had stretched their overnight advantage into an unassailable lead before Rose and Miguel Angel Jimenez came to a conclusion Faldo should have prepared himself for "Captain Cock-up" headlines.
And coming on the back of Paul McGinley's resignation as a vice-captain and Sam Torrance's damning criticism of him, Faldo needed that like a hole in the head.
As Strange discovered to his cost, your best player should surely never be put in a position where he might not be able to save you from defeat.
America were tied at 8-8 going into the singles at The Belfry and it was immediately pointed out to the United States captain when his line-up for the final day was announced that he had taken one almighty gamble. A totally avoidable one.
Woods was against Jesper Parnevik in the anchor role and was still out playing when McGinley sank his putt against Jim Furyk and was thrown into the lake as the European celebrations started.
At the Seve Trophy the eyes of the sporting world were not on Faldo, but they will be in Louisville and if Padraig Harrington, Sergio Garcia or whoever is his number one at the time is put out last, Faldo may not be so lucky as he was this weekend.
Woods finished the Presidents Cup with three points out of five, losing his singles to local hero Mike Weir, as the Americans kept the trophy with a five-point victory – and that's all from him until mid-December, folks.
After winning his 13th major, two more world championships, the US Tour's new FedEx Cup play-off series (even though he skipped the first of the four events) and now the match against the Rest of the World (minus Europe), the world number one is taking time out to enjoy life as the father of a young baby.
Good luck to him. And you will not find Johnny Miller, one of American golf's top television analysts, criticising him for missing a string of events in the next two months.
Nor indeed will Miller be having a dig at others taking a break and missing tournaments even when sponsors, spectators, and even Tour bosses wish they would turn out.
Miller has written in America's Golf Digest magazine: "Many fans wonder how a young, healthy person can get tired playing a leisurely game like golf.
"They see the private jets, the caddies carrying their bags, the agents handling their affairs, the on-site day care, luxury hotels, fitness trailers and other amenities, and they wonder 'Why can't a tour player work more than 25 weeks a year?'
"For many fans, playing golf every day is what they aspire to do when they retire.
"What wears the top players out is the fact that they have to post their scores to the whole world. The psychological, emotional and physical toll of doing this is, believe it or not, profound.
"Every day is an annual performance review and the only measure is the score they shot. There are no co-workers to blame, no place for them to hide.
"Knowing that, they try their hardest on every shot. The concentration level not only is intense, it has to be sustained. When Phil Mickelson is five over par with four holes to play and is headed for a 77, he knows it's going to be news.
"The media are going to ask why he missed seven fairways, and whether he's still haunted by Winged Foot.
"The result is that players go through episodes of burn-out and they start dying for a break. You'll notice that when they come back, they always talk about how nice it was to recharge, not how they slept in every day.
"For all my bluntness of players, the fatigue factor is something I understand and sympathise with. In fact, I get tired just thinking about how tired I used to get when I was playing."
Open champion Padraig Harrington's absence from last week's Seve Trophy – he was one of 11 to reject the chance to play – badly hurt it, cutting down the galleries to the size you might find watching a kids soccer match.
He can, of course, afford to turn down the guaranteed £51,000 these days, but after two recent trips to America – he came home in between two FedEx Cup appearances – he said he was suffering from fatigue.
So it is only with his defence of the Dunhill Links Championship in Scotland this week that Harrington plays in Europe for the first time since his Carnoustie heroics.
The World Cup in China next month is another tournament he is skipping, but Ireland will still be represented because lesser lights Michael Hoey and Gareth Maybin, 580th and 624th in the world rankings, flew from Kazakhstan to Aruba to compete in the qualifying tournament there and came second.
Darren Clarke, McGinley, Graeme McDowell and others were not prepared to go there. Hoey and Maybin were and they are set now to reap the rewards. Good luck to them too.