Faldo Grand Final heads for Ireland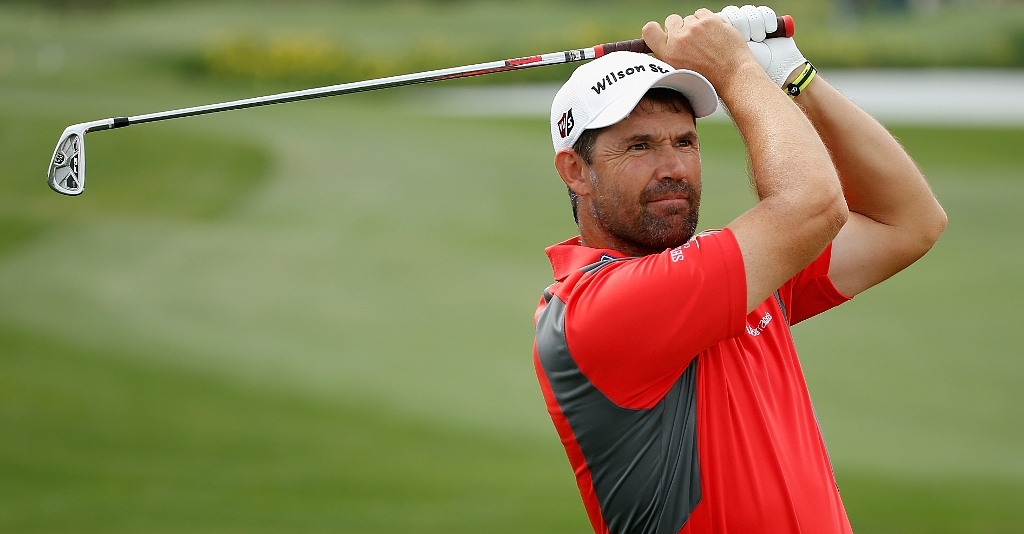 The Faldo Series has signed a three-year Major Partnership deal with the new Lough Erne Resort in Northern Ireland.
Nick Faldo has announced that the Faldo Series has signed a three-year Major Partnership deal with the acclaimed new Lough Erne Resort in County Fermanagh, Northern Ireland.
The deal means the Lough Erne Resort will be designated as the Home of the Faldo Series and the Resort's award-winning 7,167-yard Faldo Course will host the Faldo Series Grand Final in 2010, 2011 and 2012 and the Faldo Series Ireland Championship during the same years.
It will also extends a proud association with World No. 7, Rory McIlroy, who is the Touring Professional at Lough Erne Resort and who is a former member of Team Faldo and won both the Under-15 and Under-17 Faldo Series titles in 2004 & 2006 respectively.
Other major figures who have participated in the Faldo Series since its launch in 1996 include Nick Dougherty, Marc Warren, Oliver Fisher, Tseng Ya-ni, Melissa Reid and Kiran Matharu.
Faldo, a six-time Major winner, said this year's Faldo Series Ireland Championship will be held at the Lough Erne Resort on May 24 – 25, with the 2010 Faldo Series Grand Final taking place four months later on September 21 – 23.
He said: "I am delighted with the support that Lough Erne will be offering the Faldo Series over the next few years and am very much looking forward to extending my links with what is a very special Resort.
"As a Major Partner of the Faldo Series, The Resort will be helping us to create opportunities through golf for some of the best young golfing talent from across the globe and it is very satisfying to know that they share our vision to nurture and develop these players.
"The facilities at Lough Erne are second-to-none and I know the golf course we have created there will offer a real challenge to our competitors in what are genuinely inspirational surroundings.
Jim Treacy, Owner of Lough Erne, said the Resort was proud that it was becoming the home to such a prestigious event.
He said: "I am thrilled to sign this Partnership with the Faldo Series and to extend our relationship with Nick which started back in 2003 when we asked him to design our course here at Lough Erne.
"We look forward to staging both the Faldo Series Grand Final and the Faldo Series Ireland Championship and to welcoming all the competitors to our Resort.
"Who knows, we may even help to unearth a new Nick Faldo or another Rory McIlroy."
McIlroy turned professional in 2007 after representing GB & I in that year's Walker Cup in Royal County Down but he has not forgotten all the support he received during his formative years as an amateur.
"I was delighted to learn that Lough Erne has signed a Major Partnership Deal with the Faldo Series and believe all the competitors will thoroughly enjoy their visits to a wonderful Resort I am proud to represent.
"I have great memories of winning the Faldo Series back in 2004 and 2006 and see it as an integral part of my development as a golfer. I also appreciate all the help I got from Nick himself and know how much effort he puts in to make the Series work."
Nick Faldo created the Faldo Series (charity no. 11027719) back in 1996 in an effort to help and nurture future generations of young champions.
This year's Series, which will attract in excess of 5,000 boys and girls aged between 12 and 21, comprises around 30 events in over 25 countries throughout the UK, Europe, South America and Asia with the winners from all the qualifying events being invited to compete in either the Faldo Series Grand Final in Europe or the Faldo Series Grand Final in China both of which are hosted by the six-time Major champion himself. This year's Faldo Series Asia Grand Final is to be played at Mission Hills Golf Club in China on March 10 -12.
Last year's European Grand Final was staged in the Olympic city of Rio de Janeiro and was won by England's Jonathan Bell, who posted rounds of 70, 69 and 73 for a 4-under par aggregate of 212 and a one stroke victory over 2009 British Boys' champion, Tom Lewis.
England's Holly Clyburn was crowned 2009 Faldo Series Girls' champion, ahead of Scotland's Carly Booth.
The Faldo Series is underwritten by its founder and receives support from a range of Partners including Lough Erne, The R&A and the European Tour. The PGA also supports the Faldo Series within the UK.