Exclusive: Sisters are doing it for themselves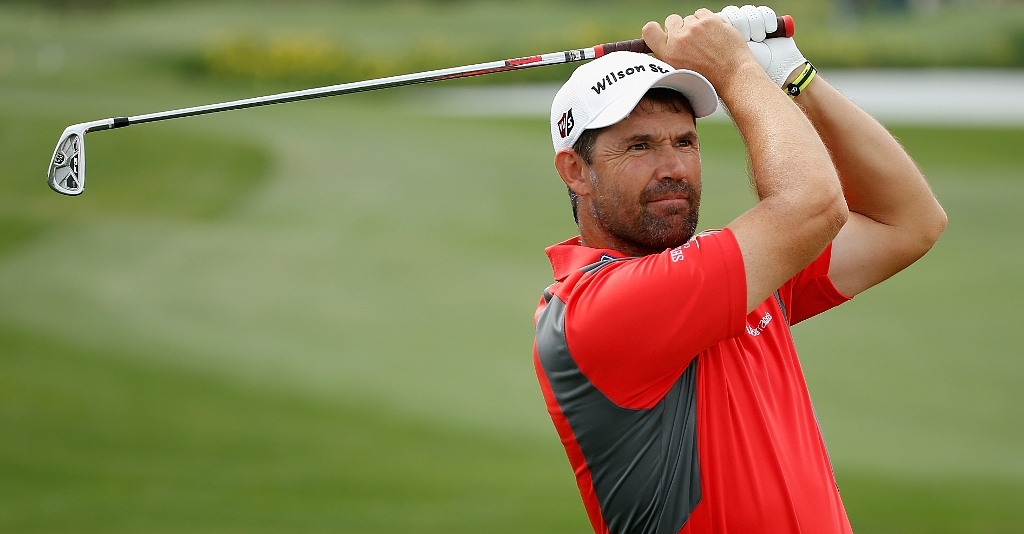 Emma Cabrera Bello and Melodie Bourdy have brothers on the Euro Tour but both are young and exciting talents in their own right.
If the Ladies European Tour ever has a Karaoke night, the chances are that someone is bound to belt out a dodgy version of "Sisters are Doing it For Themselves" but for two of the tour's rising stars the lyrics are highly relevant.
Emma Cabrera Bello and Melodie Bourdy are not just young and exciting talents – they also both have brothers with strong reputations on the European Tour.
The Cabrera Bello family hail from the Canary Islands and Rafael is a winner on the Challenge Tour who has impressed many observers in 2009 thanks to four top six finishes.
Sister Emma has also started the season well, making the top 20 in Switzerland before cracking the top six in the German Open.
The Bourdy family are from Bordeaux and Gregory is a two-time winner on the European Tour in Mallorca and Portugal.
His younger sister Melodie finished second in the Scandinavian TPC last summer and is keen to go one better this year.
Both families grew up on golf courses so the children were able to spend long hours playing the game – little wonder they are now taking on the world.
Emma and Melodie both took some time out to talk to Golf365 about playing golf with their brothers and their hopes for the 2009 season.
Emma Cabrera Bello (Spain): age 23, career highlight – 6th 2009 German Open
Golf365: Hello Emma, you grew up near a golf course so did you and Rafael start playing when you were little?
Emma Cabrera Bello: We all took up golf at a very young age. I started at five, Rafa was six by then, and Miguel, our youngest brother was four. Living at the end of the driving range meant that we spent all our childhood afternoons playing golf.
Golf365: I've seen young brothers fight on the golf course so what was it like to be a brother and sister? Were you competitive or supportive with each other?
Emma Cabrera Bello: Well, here was the situation – three kids, a year of age apart from each other, we'd start a game and it didn't matter where it was, at the putting green, chipping green or on the golf course … we were definitely going to be competitive. I didn't want to lose and neither did they. So, obviously, we ended up getting mad at each other because one of us (of course, not me!) couldn't stand losing. Yet that was only something that happened between us. When we were in major competitions, like the Spanish Championships, we were very supportive of each other. I've always wanted them to do their best, and I know they both wanted to see me excel.
Golf365: And what about now? Has your relationship changed from when you were young?
Emma Cabrera Bello: Yes, we now play with more composure. Unfortunately when we play together I have to drive from the white tees, so there is not much chance for me to win when they are out-driving me by 50m at the least! It is my decision to tee off from back there, because I don't want to give them the chance to beat me when I'm teeing off the women's tees! Can you imagine the pressure? We are a very close family, we celebrate each other's achievements as our own. This has been the biggest gift our parents could ever give us. Even though we don't see each other as often as we'd like, because Rafa and I are travelling on tour, and Miguel is studying Business Management in Barcelona, we definitely get the most out of the time the whole family is together.
Golf365: Did you know that Colin Montgomerie wrote about you and Rafael in his autobiography? He met you at his academy in Turnberry and was impressed by your records of amateur success.
Emma Cabrera Bello: I did not know this – what a nice surprise. I'll have to buy the book. To have made such an impression, enough to be mentioned in his biography, to a player who dominated the European Tour for a decade – what can I say? I'm very proud.
Golf365: He was quite right – you both had very successful amateur careers. What was you personal highlight?
Emma Cabrera Bello: There are definitely two events that made a difference to my career. The first was the Spanish Amateur which I won when I was 15 and marked the beginning of a more serious attempt to play golf well. After that I made it on to the national team and started playing European competitions. It was the next level. And secondly, the European Nations Ladies Championship which we won twice in 2005 and 2007. After the second win I moved on to another level, the Professional Level.
Golf365: Have you helped each other since you have turned pro?
Emma Cabrera Bello: We have and will always help each other. Obviously, as the younger sister, I listen more to him than what he does to me! (But he does listen eventually.) And Miguel does listen to me! Rafa has definitely helped me out. His first year experiences have helped – explaining what he did well and what he could have done better. I still had to go through my first year, but having seen how Rafa worked and trained made a difference to me. I sort of knew what I was doing before really being there. Now, he gives me advice on strategy, looks at my swing every now and then. He's got three more years as a pro than me, so now I'm learning more from him, than the other way.
Golf365: You had a solid rookie season in 2008 – what did you learn last year that you can improve on in 2009?
Emma Cabrera Bello: I felt my tee to green game was very solid. My short game is something I have been working on this winter because I felt it was the weakest part of my game. But I think the biggest problem was that I lost shots – one or two per round. Sometimes it was a bad drive, or a wrong club, or a mis-read putt. It's just a couple shots that make the difference between the top ten or top thirty. So I'm working on committing fully to the shot I have planned and to make as few silly mistakes as possible. As an amateur you can get away with a couple mistakes in a tournament, but at the professional level, it makes a big difference.
Golf365: Which event are you most looking forward to this year? Do you have any targets?
Emma Cabrera Bello: I'm actually looking forward for the season to restart, it's been a long wait since Australia and I really want to go out and play and see how the changes I've worked on my swing show under pressure. I'm looking forward to playing my first major this year, especially the Ladies British Open, as I was never able to play the British Amateur due to University exams, and it is a tournament with such history and prestige. For this year I want to improve my ranking. I said last year I wanted to be top 20 and ended up 42nd. This year I do want to achieve that goal, but better it. I want to be competitive, I want to be a player who is there fighting for the trophy, like Rafa is doing this year on the European Tour. And when the time comes, I'm sure I'll have my week, same as Rafa. Also, don't forget, there