Exclusive: Rudding Park review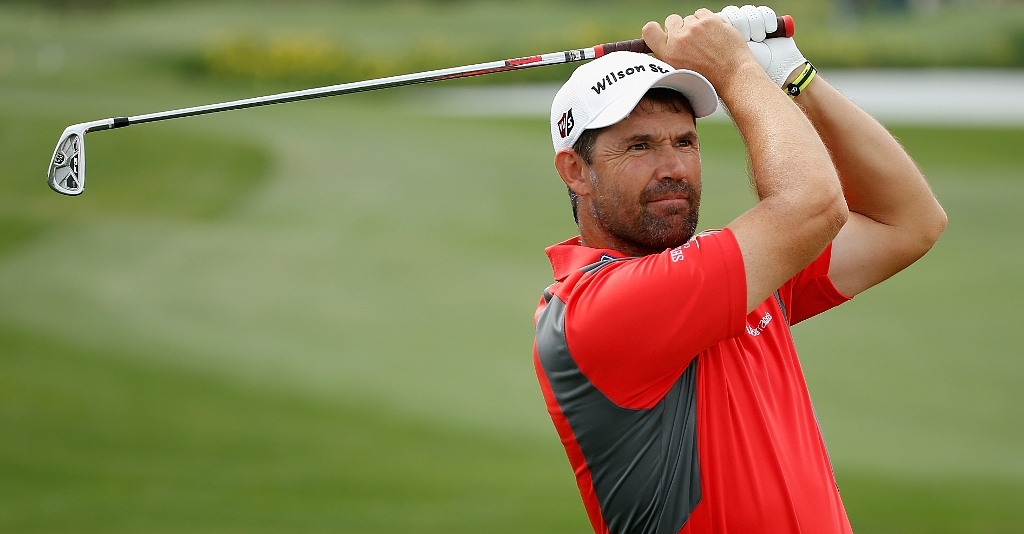 Rudding Park near Harrogate has welcomed Bill Clinton and Lee Westwood, but what did the Golf365 team make of it?
Rudding Park near Harrogate is a golf resort with a difference that is aiming to provide the complete package for current and budding golfers in North and West Yorkshire.
With the Rudding Park stately home now converted into a luxury hotel and a golf course built in the grounds, the resort is good enough to have been graced in recent years by no lesser international figures than ex-President Bill Clinton and former Mayor of New York Rudolph Giuliani!
But the friendly Rudding Park team are not ones to rest on their laurels and since those visits the resort has continued to improve the facilities.
In 2008 Bernard Gallacher opened the Repton Short Course, a six-hole par-three layout that is inspired by the greatest courses in the world.
The same year they re-launched the state-of-the-art Golf Academy.
Rudding Park is also brave enough to welcome initiatives that liven-up the game of golf, making life more interesting for current members and also attracting people who would not naturally select golf as a leisure option.
They didn't hesitate, for example, to become a PowerPlay venue.
PowerPlay is the new risk and reward form of the game which utilises two pins on each hole and was invented by two-time Walker Cup captain Peter McEvoy who hailed Rudding Park as "an absolute pleasure" to play when he introduced his revolution to the course earlier this year.
The innovations don't stop there however – the team have launched inventive membership schemes that have seen them buck the economic trend and actually increase their membership.
The venue is also a big favourite with corporate golfers and societies as it can combine conference rooms, good food, superb warm-up facilities and a quality championship course.
But the icing on the cake is the Repton Short Course which provides great fun and every hole can be viewed from the open decks of the Academy meaning big groups can watch proceedings and enjoy lots of banter.
In theory, then, Rudding Park sounds great, but what about in practice? Well we tried it out and here are our observations.
The Repton Short Course: six holes, 660 yards, designer – Martin Hawtree
Matt Cooper: What a great way to warm up for 18 holes of the real thing! Or, alternatively, a genuine test of your short game when time is short.
I've played lots of par-three courses and been impressed by some, disappointed by others, but I think the Repton would go down as my favourite.
First of all it looks good – each hole is inspired by a different (famous) course. The fifth hole (Sawgrass) is the best and a really excellent test of nerve. But my favourite was probably the second (Augusta) which, when we got to the green, was eerily reminiscent of the scene we feast upon every April – and the rhododendrons weren't even out!
Secondly, the yardages from the tee were significantly different enough to test your distance control – and the final two holes demanded very accurate, well-clubbed shots over imposing stretches of water.
Thirdly, the greens were impressive – heavily sloping calling for confident putting and smart scrambling skills.
And finally I liked the idea of playing a competition there and having fellow players overlooking the course from the decks of the Academy – even more intimidating than playing a recreation of the famous 17th hole at Sawgrass!
How did we play it? Well, our four-ball included Joe Nalder, a member of the Rudding Park team, and it took a combined total of six shots for us to find the green!
What makes the hole so difficult is that even good shots can find water and the wind (as at Sawgrass) swirls menacingly.
For what it is worth, both Paul and I made pars (with our second balls!).
Paul Simpson: My short game could only ever be described as adequate and after a round on the challenging Repton course this description may have to be downgraded.
The holes range in length from a surprisingly tricky 71 yards to a more standard 139 yards and are guaranteed to test all aspects of your short game.
Under the watchful gaze of our helpful pro Joe I managed to pull my first shot of the day into long stuff to the left of the green: one lost ball with two more to follow during the round including – inevitably – one on the magnificent Sawgrass replica.
The course is a real challenge as you are forced to consider your tee shots with care: do you go for the pin, take on the well-positioned bunkers or opt for the safety of the middle of the green?
If you are fortunate enough to find the dance floor, your reward is a putt that will challenge your ability to read the green both for line and pace, there are no gimmes on these greens.
Playing this course can only enhance both your short game and can be played in under an hour so it's a quick and entertaining fix if you feel the need for a game but don't have the time for a full round.
The course is thoroughly enjoyable to play and the care and attention to detail that have gone into its design and construction ensures that this is more than a mere pitch and putt.
Dave Tindall: I love playing short courses. It takes me back to my childhood when holidays to my grandparents would always include multiple visits to the Alfred Rose near Aylesbury.
And perhaps it's because of these positive thoughts flowing me that I make a nice start, parring the first two holes with flicked wedges and a pair of two-putts.
Our guide Joe tells me that his best score on this six-holer is level par and, despite his warnings that it gets harder, I have a cheeky little thought that I might be able to match that.
How wrong I was!
Despite a par to close with, I walk off the final hole six over par after a three-putt bogey at three, another bogey at four and a miserable seven at the Sawgrass hole (drat, I so wanted to play it well).
It leaves me with a feeling that I've played the course just how designer Martin Hawtree intended – being lulled into a false sense of security at the start, realising it's not as easy as I thought and then having my card wrecked at the penultimate hole.
But just as I was at the Alfred Rose all those years ago, I'm itching to go back.
The Golf Academy:
Matt Cooper: Re-opened last year to coincide with the launch of the short course, this is a state-of-the-art training facility with a floodlit driving range, chipping, bunker and putting greens, a golf shop plus an indoor swing studio which utilises video teaching technology, a putting laboratory and a launch monitor – all staffed by a team of resident PGA professionals.
The school holidays were in full swing when we attended and consequently the Academy was busy with the chatter of small children who were thrashing balls on the range, testing their mettle on the greens and enthusiastically honing their short game on the chipping and bunker greens.
This is typical of Rudding Park who take great care of their youngsters – ever since 2006 their junior golfers have received