Exclusive: Pablo Larrazabal Q&A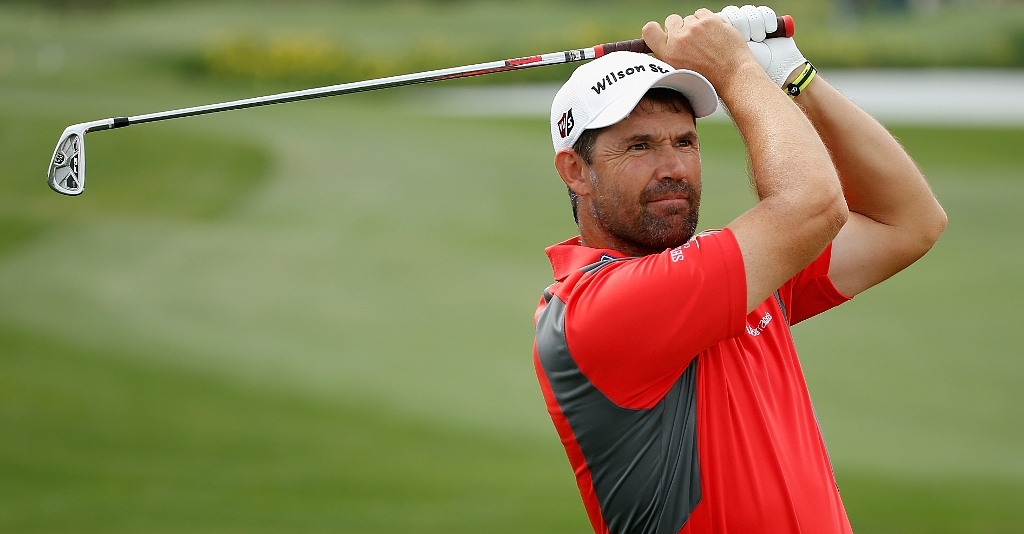 Matt Cooper spoke to Pablo Larrazabal, Spain's most exciting young prospect right now, to find out what makes him tick.
He didn't know it, but this time last year Spain's Pablo Larrazabal was on the brink of the most extraordinary week of his life.
The story actually began 10 days earlier when the then 25-year-old touched down in Paris on his way to the BMW International Open in order to pre-qualify for the Open de France.
Two rounds of 68 at Chantilly ensured his presence at Le Golf National and the good form continued at the BMW event in Munich only for closing rounds of 74 and 82 to darken his mood ahead of the return to Paris.
But when he arrived in the French capital he was lifted by the presence of his coach, his brother, his parents and his girlfriend.
Larrazabal knew the golf course well because in 2003 he had caddied there for his brother Alejandro, who at the time was one of the most promising amateurs in European golf.
He used that experience to shoot a first round 65 which put him at the head of the field, but 24 hours later he had been caught by David Lynn and had Colin Montgomerie, Angel Cabrera and Lee Westwood breathing down his neck.
Most pundits were predicting a collapse from the unknown youngster from Barcelona.
A superb 67 on Saturday gave him a three-shot lead but the doubts remained: the stadium course at Le Golf National is fraught with danger. Surely Larrazabal, who happily admitted that he was going for every shot, would trip up?
And yet on the final day it was Larrazabal's pursuers who fell foul of the golf course whilst the smiling and fearless youngster shot 67 to earn his first European Tour title.
His reward was the enormous Open de France trophy, a cheque for £666,660 and a quick swim after his compatriots threw him into the lake that protects the final green.
The 26-year-old from Barcelona sat down with Golf365's Matt Cooper to reminisce about his wonderful win and look forward to his defence.
Golf365: At the end of last year's tournament Colin Montgomerie said, "Forgive me for not knowing the winner's name but he has a great future."
Pablo Larrazabal: And he was right! Most people didn't know who I was. But that was one of my goals at the start of 2008: to do something that made people get to know who I was. And in Paris it happened!
Golf365: Up until that point, your season had been quietly improving.
Pablo Larrazabal: Yeah, I played well early on at Leopard Creek and Johannesburg but I wasn't finishing those events very well. And then I was 15th at Madeira, 16th in Ireland and 15th in Wales. I was beginning to feel more confident. I was playing well at the weekend in those events but I didn't have the pressure of being in contention so I didn't know how I would play when it really mattered.
Golf365: And the week before Paris you were 9th at the halfway stage in Munich.
Pablo Larrazabal: It is true, but I didn't feel too good. I think it was after Munich, or maybe Fontana two weeks before, I phoned my coach and I said: "Come and join me in Paris. I need you to look at my putting; my putting is bad."
Golf365: And he sorted it out?
Pablo Larrazabal: Well, I was bringing the putter back on the inside.
Golf365: As bad as Gonzalo Fernandez-Castano?!
Pablo Larrazabal: No, not quite like that. It wasn't good though. But my coach did the trick. In fact that week I had lots of people with me in Paris. I had my parents, my brother, my girlfriend, my coach … it was a big occasion and a good feeling to be among friends.
Golf365: So everything was in place, but how did you cope with being in contention?
Pablo Larrazabal: It was simple: I decided to go out and have fun. I told myself to laugh. Really! Just laugh, enjoy myself; be unafraid.
Golf365: And you never felt anxious?
Pablo Larrazabal: I think there were two times when I was nervous. First of all during the last three holes of the third round when I suddenly realised: "I am leading the event, I am ahead of three great champions and it is a big tournament!" I had to stay calm – or try to. And then before the tee shot on the first hole on Sunday – I just wanted to get started. But otherwise … I really did enjoy it, I stayed with my philosophy.
Golf365: No nerves?
Pablo Larrazabal: You know something? All that week I slept great. Every night, even the last night. I slept so good. It was almost a bit weird!
Golf365: What do you think inspired you? Have you always liked Paris or France?!
Pablo Larrazabal: Many Spanish people do not like France but I think I quite like it!
Golf365: Your defence is not too far away – how's the form currently?
Pablo Larrazabal: Not too good. I hit the ball all right but the putting … (Pablo gives a resigned shrug.) I don't know, perhaps I find the secret again.
Golf365: Can you be inspired once more by Paris?
Pablo Larrazabal: I hope so.
Golf365: Some quick ones to finish, Pablo. Your favourite food?
Pablo Larrazabal: (Big smile.) That is easy – Spanish omelette.
Golf365: Favourite TV programme?
Pablo Larrazabal: I don't watch much. Any sport really.
Golf365: Favourite film?
Pablo Larrazabal: Coach Carter
Golf365: Favourite football team and player?
Pablo Larrazabal: Barcelona and Andres Iniesta.
Golf365: You must have enjoyed last season then!
Pablo Larrazabal: I went to school with Andres so I know him and the players at Barca very well. He is a good friend. They play very well and I really enjoyed the season!
Golf365: Favourite golf course?
Pablo Larrazabal: My home course, El Prat in Barcelona.
Golf365: Which major do you most want to win?
Pablo Larrazabal: The Open
Golf365: Is that the major you feel most suited to?
Pablo Larrazabal: Yes – I play links well, I really like it.
Golf365: Favourite club?
Pablo Larrazabal: 8 iron
Golf365: Best round?
Pablo Larrazabal: 59 at El Prat.
Golf365: Worst round?
Pablo Larrazabal: When I was a junior, I think. Many bad rounds (laughs).
Golf365: And your dream four-ball?
Pablo Larrazabal: Oh, these are so hard. I think … I think I go with the very best: Seve, Jack Nicklaus and Tiger Woods.
Golf365: Gracias, Pablo, and good luck when you return to Paris.
Pablo Larrazabal: Gracias!
Pablo Larrazabal wears Hugo Boss. For more details and to use the Virtual Trainer go to: