Exclusive: Oliver Fisher Q&A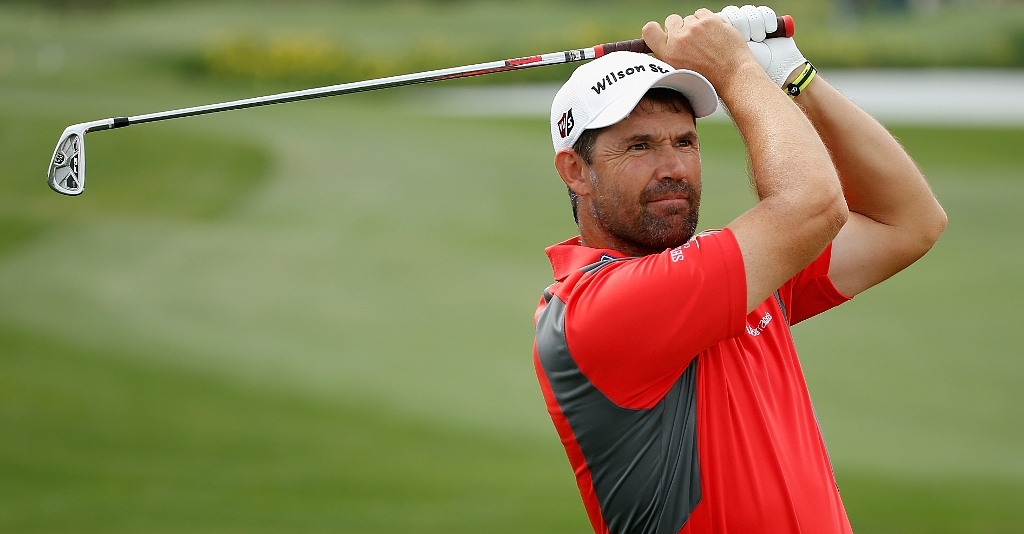 The young English star reveals that he's a big Paul Weller fan and talks about his golfing inspirations
When Oliver Fisher turned pro at the end of 2006 the world seemed to be his oyster.
In claiming fifth place at the European Tour Qualifying School (where he played as an amateur) he became the youngest Briton to ever win a card.
He was used to doing things earlier than most however – 18 months earlier he had become the youngest ever competitor in the Walker Cup.
His first full season on tour was a challenge but one he completed and in 2008 he began to transfer promise into results.
At the Open de Andalucia he very nearly claimed his first victory but, on the first play-off hole, he flushed a 3-iron from the tee and watched in horror as the ball bounced through the fairway into a lake. Frenchman Thomas Levet took advantage to claim the title.
But the ebullient Levet had been left in no doubt about his closest challenger's future.
"It will be tough for him to take today and I am sorry for him," he said. "But he is a great player, he is powerful and precise and he has a great short game and is a good putter."
"We were actually having a laugh that seven days after he was born, I was out on Tour!
"But I think he is going to be the next Nick Faldo because his game is unbelievable."
That compliment will have meant much to Fisher whose early career was influenced by the Britain's finest-ever golfer and he was sufficiently solid in the rest of the 2008 season to finish 51st in the Order of Merit.
2009 was a letdown in comparison and ended with a failure to hold on to his card despite a strong finish.
Fisher is an impressive character however and when Golf365 ran into him at a clinic for Battle Back Golf what stood out was his calm response to the setback and his ability to recognise that in taking one step backwards he may be able to take two or three forward in the near future.
That approach seems to be working.
He will have a limited starts on the main tour this year but he has already made the most of them.
He finished eighth at the Avantha Masters in New Delhi in February before stepping down to the Challenge Tour and very nearly winning the Kenya Open (before being passed by his close friend from amateur days Robert Dinwiddie).
That form continued in the Madeira Island Open as two low rounds at the weekend very nearly ripped the trophy from the grasp of James Morrison.
"I said to myself if I put any pressure on James I'd be happy," said the 21-year-old. "And I did that so I'm pleased.
"Of course I'm a little disappointed not to win but I've had a great week. The 72 on Friday cost me a little bit probably but two 65s over the weekend has been great. Second place is never a bad finish."
At the Battle Back clinic Fisher, along with fellow pros Richard Finch and Sam Torrance coached some rehabilitating servicemen with their swings, and then took some time out to answer our questions.
Golf365: Hi Ollie, first question: if you went on Mastermind, what would your specialist subject be?
Ollie Fisher: Golf.
Golf365: Okay! And if it wasn't golf?
Ollie Fisher: Err, football I reckon.
Golf365: How would you cope with the General Knowledge round?
Ollie Fisher: Not great. Well, hang on, I don't know – average. I'm not that bad.
Golf365: What's on your iPod at the moment?
Ollie Fisher: Lots of stuff but what I really like is anything with a guitar. Indie, rock, that sort of thing. Lots of Paul Weller at the moment.
Golf365: Are you working your way through any DVD boxsets?
Ollie Fisher: I've got a few but I don't watch them to be honest. I don't go back to my hotel room and plough through a set. A lot of the guys do but I've never got into it. Never got the habit, I suppose. Too busy, haha.
Golf365: Do you watch much TV, what's your favourite stuff?
Ollie Fisher: I don't watch it when I'm out and about on tour. When I'm at home, err, I don't know. Sky Sports News, I suppose. Bit boring aren't I?!
Golf365: Who's the most famous non-golfer on your mobile?
Ollie Fisher: (Laughing) No-one! I don't know anyone famous!
Golf365: Okay, most famous golfer?
Ollie Fisher: Finchy! (Fellow tour star Richard Finch is stood a few yards away.)
Golf365: If you could go back in time to watch anything what would it be?
Ollie Fisher: That's easy – I'd go and watch the 1966 World Cup Final.
Golf365: And what about to watch a golf event or moment?
Ollie Fisher: 1977. Is that the right year? Yeah, 1977 for the Duel in the Sun, Jack Nicklaus versus Tom Watson. Classic … (Ollie looks a bit wistful.) If not that then 1986 when Jack Nicklaus won the Masters.
Golf365: If you could get any golfer or celebrity from the past or present to caddie for your for one round who would it be?
Ollie Fisher: Gary Player.
Golf365: Do you like sit-ups?
Ollie Fisher: He'd make me do plenty!
Golf365: What's your favourite course on tour?
Ollie Fisher: I reckon Wentworth because I just know it best. Seen it so much on TV and been there as a kid and to play. Not there this year though …
Golf365: Favourite event for off-the-course atmosphere?
Ollie Fisher: The BMW events are good, they've always got a good vibe – Wentworth, obviously, and I like Munich as well. The Scottish Open is great, I love Loch Lomond.
Golf365: Are you instinctively a Tiger or Phil fan?
Ollie Fisher: I know what you mean and where you're coming from, but I think golfers look at it a bit differently to fans. So we admire them for their golf. Tiger is just awesome and Phil's short game is SO good … sorry, bit boring again.
Golf365: What about Seve or Faldo?