Exclusive: Maria's favourite things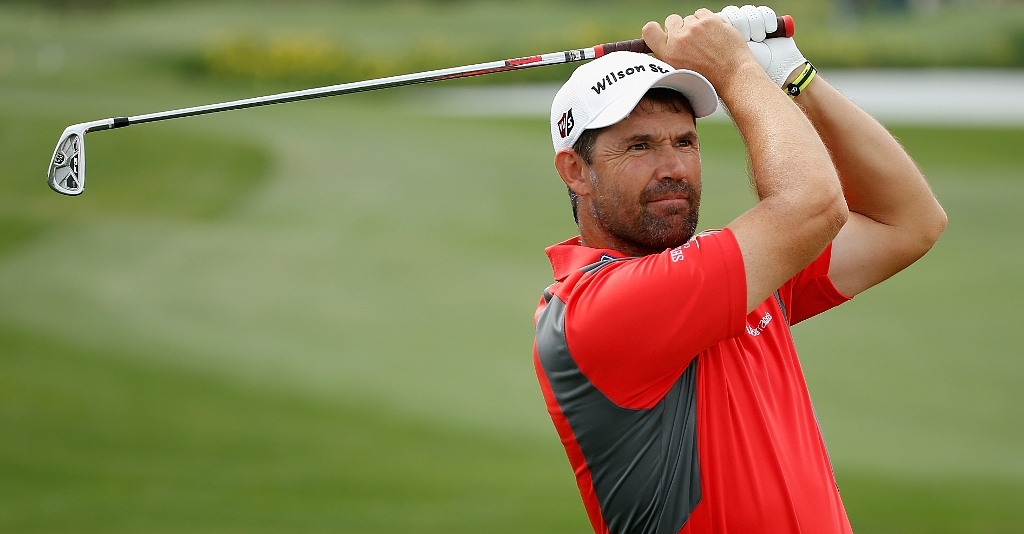 Until recently the most famous Russian golfer was a retired tennis star. Maria Verchenova is on a mission to change that.
Gymnastics, athletics, tennis – all of these sports have been conquered and graced by the ladies of Russia in the last 40 years.
What all of the successful athletes in these sports have shared is a natural flair for sport, a determination to make the most of their talent, a passion for competition and a beguiling nature that has captured the imagination of the world.
And where the likes of Svetlana Khorkina, Yelena Isinbayeva and Maria Sharapova have already travelled, golf's Maria Verchenova hopes to follow.
The 23-year-old from Moscow was introduced to golf by her father on a holiday to the Czech Republic and since that day she has been transfixed by the sport, refusing to be dissuaded by the lack of opportunities in a country with just three golf courses.
The first Russian to become a full-time member of the Ladies' European Tour, she secured her first top-10 finish in Wales in her rookie year of 2007.
In 2008 he career took another step forward as she broke the top five in Tenerife and contended for the lead with Annika Sorenstam in the end-of-year Dubai Ladies Masters.
She is not only proving herself a fine player in her own right, she is also paving the way for other young Russian girls – her sister Anna included.
Verchenova admits that tennis star Sharapova is a role model – but she is adamant about the reasons.
"I am looking at Maria, not because of the way she looks but because of the way she plays," Verchenova explains. "I think Russian women are strong mentally. They are trying really hard and they are achieving things."
This week the Ladies' European Tour moves to Golf Gerre Losone in Ticino for the Deutsche Bank Swiss Open – the first full-field event of the season on European shores.
As Maria headed to the Alps, our Matt Cooper met up with her to discuss a few of her favourite things.
Golf365: Hello Maria – you've had to work hard to earn the right to play golf professionally because so few opportunities exist in Russia. Do you think that experience has had a positive effect, because it shows you have heart and ambition?
Maria Verchenova: Russia doesn't have programs such as Korea, Japan, countries in Europe or the US have. We have support in tennis and hockey but not in golf so this is something we have to work on. It has been tough for me to get to this level considering the difficulties which came to me along my young career. I wish I could have had more support and experienced people to rely on in the past. But the exciting part is that I can be this person for the next generation and this is priceless! I will do all my best to be a good pioneer and give back.
Golf365: 2008 was a breakthrough year for you with a first top-five finish in Tenerife. Was that an exciting week?
Maria Verchenova: It was. Those good weeks show you that you are doing the right things, practicing well, getting momentum and that hard work always pays off. I look forward to have some more of those!
Golf365: And later in the year you contended for the lead in Dubai – what has being so close to the lead taught you about how to cope with these situations in the future?
Maria Verchenova: Well, first Dubai is a special place for me as it's my home away from home, I practice there a lot thanks to the support of Emirates golf club. So I was very happy to hit the ball well there. Being in the lead was a great experience, another step for me. I will keep working hard, learn and hopefully, very soon, I will hold the lead till the end of the tournament.
Golf365: Do you have any targets in 2009?
Maria Verchenova: That's a simple one: Win!
Golf365: The stats suggest you're a very accurate driver, but what do you feel are the strengths of your game and what are you working on?
Maria Verchenova: Driving accuracy has always been one of my strengths. All last year and this off season, I have been practicing very hard on my short game. I can feel that I'm getting it to a whole new level so let's say that it is one of my strengths from now on! But overall my target is to develop my game to get to a level where I can repeat a reliable swing in every situation.
Golf365: A few quick ones now Maria:
Favourite TV programme: The Ellen Degeneres Show. Just love it, great fun.
Favourite film: The Bodyguard with Kevin Kostner and Whitney Houston. Such a beautiful story. I've loved it since childhood.
Favourite music: I'm pretty eclectic I think.
Favourite food: I love sushi!
Favourite hobbies: Shopping! I like fashion. And ballet is my other passion – I danced for 12 years but had to choose between golf and ballet when I was 15.
Favourite course: Fancourt in South Africa. I had the chance to play there during the Gary Player invitational.
Favourite event: I don't have one but two actually! The Dubai Ladies Masters because they take care of us very well – just a first class event. And the British Open for the history behind it – very exciting.
Favourite club in the bag: Driver.
Best round played: When playing with my friends.
Worst round played: Score-wise, I never remember those! But socially, I enjoy playing much more when I have playing partners I can talk to and get away from the game.
Dream four-ball: Justin Timberlake, David Beckham and Tiger Woods.
Golf365: And finally, until recently the retired tennis star Yevgeny Kafelnikov was probably the most famous Russian golfer. Fortunately you've changed that! Have you ever played against him? And if you haven't, do you think you could beat him?!
Maria Verchenova: Actually Yevgeny is a good friend of mine and my family. We play together every Saturday and Sunday while I'm in Moscow. He is a good player but I beat him! I teach him golf and he teaches me tennis.
Golf365: Thank you for your time, Maria – and the very best of luck in 2009 from all at Golf365!