Exclusive: Danny Willett Q&A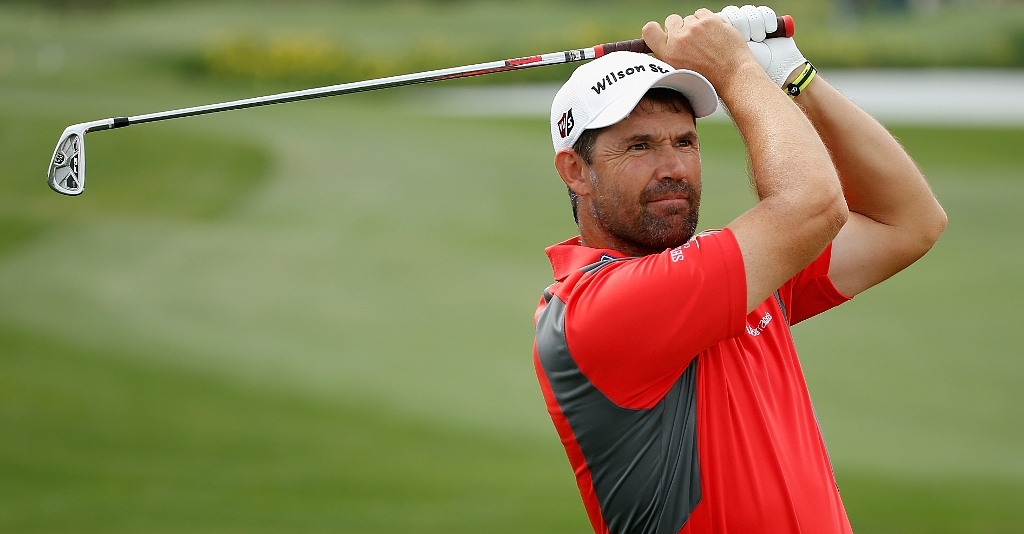 The gospel according to Danny: meet the English vicar's son who was the world's top amateur and is now thrilling European golf.
Two years ago Danny Willett was a useful amateur from Yorkshire with three years of US college golf ahead of him. Today he is a European Tour star with a superb amateur pedigree and one year's experience as a professional.
At just 21 years of age his mature response to his two-year success story is astounding. When this young man conquers one mountain he doesn't pause for a rest – he immediately looks for the next mountain to climb.
The story began in 2007 when he won twice on the US college circuit, added the Yorkshire and South of England Amateur titles, and then topped the lot with a stunning victory in the English Amateur Championship.
Early in 2007 Willett had little more than an outside chance of selection for the Walker Cup but by August he was the hottest player in British Amateur golf. Selection for the match at Royal County Down was guaranteed.
In the weeks after the match, whilst his team-mates turned pro, Willett continued to trounce the opposition as he raced to the top of the world amateur rankings and victory in the Spanish Amateur Championship earned him invites to two Spanish events on the European Tour in early 2008.
Undaunted by the prospect of competing with professionals, the Sheffield-born player opened with a 66 to sit second after round one in the Open de Andalucia and a few weeks later shot a third round 64 which helped him to a top ten finish in the Open de Espana.
Impatient to test himself at the highest level he dropped out of college (at Jacksonville State University in Alabama), renounced his amateur status, signed with Ping and turned pro.
His first start, at the Wales Open, introduced him to the harsh realities of playing golf for a living. But how a player deals with adversity gives a clue to his true ability – and Willett thrived.
Stood on the fairway of the long par-five final hole at Celtic Manor he needed an eagle to make the cut.
"I had 275 yards to the green with the wind against, so it was right on the edge, but I had to take it on," he said.
Take it on he did, leaving himself a 30-yard chip to make the cut which he duly – and dramatically – holed.
Two top-20 finishes followed in France and Russia, but it was not enough to earn a 2009 card and he was forced to endure the most nerve-wracking experience a young pro can encounter: Q-school.
Willett, however, seemed impervious to the pressure. "I thought tour school was going to be a lot more difficult than it was in the end," he said, after finishing fourth with impressive calm. "By playing so well over the first two days, I really took the pressure off myself."
This year he has collected three top-10 finishes in Johannesburg, Abu Dhabi and, most recently, in South Korea.
He's a thrilling talent in a rush to make a name for himself and it isn't only the fact that his father is a vicar that brings the Dusty Springfield song 'Son of a Preacher Man' to mind.
Remember the lyric: "Being good isn't always easy."
For the last two years, being good has appeared to have been very easy for Danny Willett and English golf fans have their fingers crossed that it stays that way.
Ahead of his return to the Open de Espana, Danny took some time out to answer our questions.
Favourite food: Curry
Favourite TV show: House
Favourite film: Wedding Crashers
Most played track on iPod: K West
Favourite football team and player: Liverpool and Steven Gerrard
Favourite golf course: Royal County Down
Favourite course designer: Tom Fazio
Even you would most like to win but haven't yet: The Open
Which major is your game most suited to? All of them
Best round ever played? 64 at the Real Sevilla GC in the 2008 Spanish Open (10 under after 14 holes).
Worst round ever played? 80 at the London Club in the 2008 European Open (Note: it wasn't quite as bad as Danny remembers! He actually shot 78.)
Name a player to watch in 2009: Me!
Favourite club in the bag: Tour W Wedges – all of them!
Did you see the clips of Barack Obama playing golf on YouTube? Has he got potential? No
Best friend in golf: Shaywood – best mate from golf club back home in Rotherham.
Dream four-ball: Dad, Steven Gerrard and Eva Mendes!
In the bag:
Driver: Ping Rapture V2
3-wood: Ping G10
Hybrid: Ping Rapture
Driving-iron: Ping i10
Irons: Ping S57s
Wedges: Ping Tour W
Putter: Ping Redwood Zing