Exclusive: Christina Kim Interview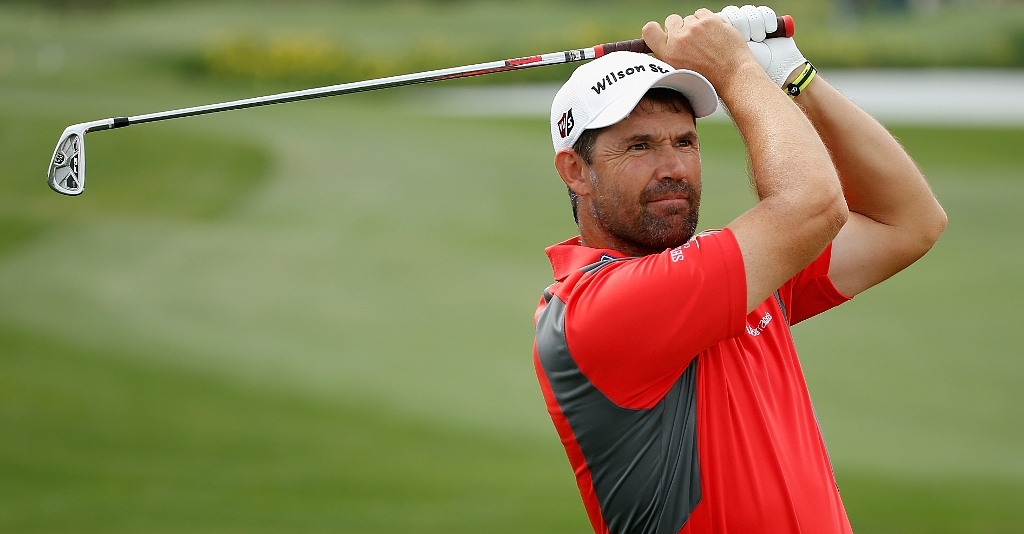 Christina Kim talks to us about her major ambitions, the gladiatorial Mojo6, her new book, and travelling in Italy at 100mph.
The year 2010 promises to be a definitive 12 months for Christina Kim.
On the course she is inspired by a 2009 season that saw her play the best major golf of her life and then produce another iconic performance in the Solheim Cup, whilst off the course she is preparing to launch her first book.
Swinging From My Heels, co-authored with esteemed golf writer Alan Shipnuck, will offer a glimpse into the world of one of golf's most outgoing characters.
The book is due out on 13th April but before then Golf365 grabbed a chat with Christina as she made her way to Rancho Mirage for the first major of the LPGA 2010 schedule, this week's Kraft Nabisco Championship.
We wanted a sneak preview of the lady who swings from those heels.
Golf365: Hi Christina. It seems to have sneaked up fast, but the first major of the year is upon us. Are you feeling ready for it?
Christina: Absolutely. I played in Asia for the first two LPGA events, then played two LET events in Australia. I didn't do so well but I made the cut. Played better last week in San Diego and, honestly, I am so pumped and SO ready for this.
Golf365: Like I said, it seems the event has come quickly in the calendar. Does that explain the trip to Australia – to get tournaments under the belt?
Christina: There were a multitude of reasons why I went to Oz. You know, I've never been – always wanted to go – and they've been asking me down for a few years. I could never fit it in the schedule but this year it was just perfect timing after the two events in Thailand and Singapore. I didn't say no this time!
Golf365: Last time you played a major you finished third (at the Ricoh British Open) and last time you played in Rancho Mirage you finished seventh having led at halfway. So 2009 has got to feel like your best year of major golf?
Christina: Overall, yes. In 2004 I played well at Sunningdale and in the LPGA Championship. But 2009 was the first time I twice played in the last group of a major. I'm telling you, after those experiences, I am just chomping at the bit and foaming at the mouth to get one under my belt.
Golf365: You sound confident.
Christina: No doubt, no doubt at all. At one point I was in with a great chance of winning a major last year. That feels great. You know what? I feel great about my game. I think it is as good as it has ever been. I've got a load of confidence, a big bunch. It's not just my golf though – in life I'm in the happiest place I've ever been.
Golf365: It seems from the outside that you love the big occasion – you won the Tournament of Champions, you like the majors and you thrive in the Solheim Cup.
Christina: Absolutely – and sorry about the Solheim!
Golf365: No need to apologise. It was a good fight, a really enjoyable and tight contest.
Christina: Yeah, I actually called that it would be close and it was right down to the wire. You know Europe had three major champs, two from that year, it was an unbelievable fight. And you're right, I'm not going to lie, I love the big stage. I love the tension and excitement. Everything surrounding it. It's like my view on life: go big or go home!
Golf365: Is there any sense in which you either consciously or subconsciously treat a major week differently?
Christina: Golf is golf is the bottom line. I treat every event like it could be my last because no-one knows what could happen in life. But without doubt, the bigger venue, the bigger profile, the larger crowds – it definitely adds fire to the belly. No doubt.
Golf365: In the last year you have started playing worldwide with the LET. Is that filling gaps in your itinerary or a decision to see the world?
Christina: I'm all about living life to the full and every aspect of life I really want to enjoy. Seeing new places, encountering new people, witnessing different cultures, I love all that. The lifestyle we golfers lead, you just cannot be a homebody if you want to succeed on the LPGA or LET tours. You've got to play hard, embrace different landscapes, play around the world. I love travel, I love shopping, I love the food, I love the culture! We can entertain – I love that. Golf is what I do and allows me to have a great time.
Golf365: We read your tweets from Italy – very funny.
Christina: I know, I did like a three week vacation in about 37 hours! I did Florence and Rome in that time. I was going at 100 miles per hour. Checking everything out – piazzas, museums, galleries. In Florence I just sat and stared at the Birth of Venus for about 15 minutes just trying to fathom the beauty of it and how large it was. Then went down to ancient Rome, saw the Coliseum, saw the Pantheon, the Roman Forum. I mean – the home of democracy! I love history, just learning how people lived in the past.
Golf365: What did you make of the LET?
Christina: The LET is a fabulous tour. They have great competition. The women are incredible – so many young, beautiful, fantastic girls. They are so multi-faceted, they can do so much even beyond golf.
Golf365: What's your take on the Korean girls. It seems to us they get a rough ride.
Christina: I constantly tell people, imagine you went to Alaska and hung out with the Inuit and were there to work. It takes time to get used to the non-work stuff. I'm fairly fortunate in that I am somewhat bilingual. I can talk to the Korean girls and you know what? They are normal human beings! They're beautiful, wonderful women who love the game. They are in a foreign country and so they're not going to be the most confident. It's difficult to dive straight into the culture. They have a bit of apprehension. But I've seen them progress over the last three years. They try so hard and want to learn English. They might not be wild-child-types like me, but then so many American and European girls aren't either!
Golf365: What do you think of the ladies game having an Asian major?
Christina: Well I can see the sense behind it, there's no question about that. But on the other hand it is still a US based tour and I'm not too sure which one of the three events we would want to lose. You know we could add a fifth major but then in a schedule of 27 events that dilutes the beauty, prestige and importance of the majors. Maybe in time the mission statement of the tour might change as it becomes a worldwide tour – then it might become a greater consideration. For now, it's a great concept, but I like the four majors and I think it suits what is still a US based tour. I'm just not sure it would be feasible.
Golf365: The LPGA's new commissioner Michael Whan talked to the tour last week. How do you feel he's started out?
Christina: Mike is fantastic, no question. He's energetic, he's young, he's a good looking guy, and he is the kind of guy