Everyday golf coach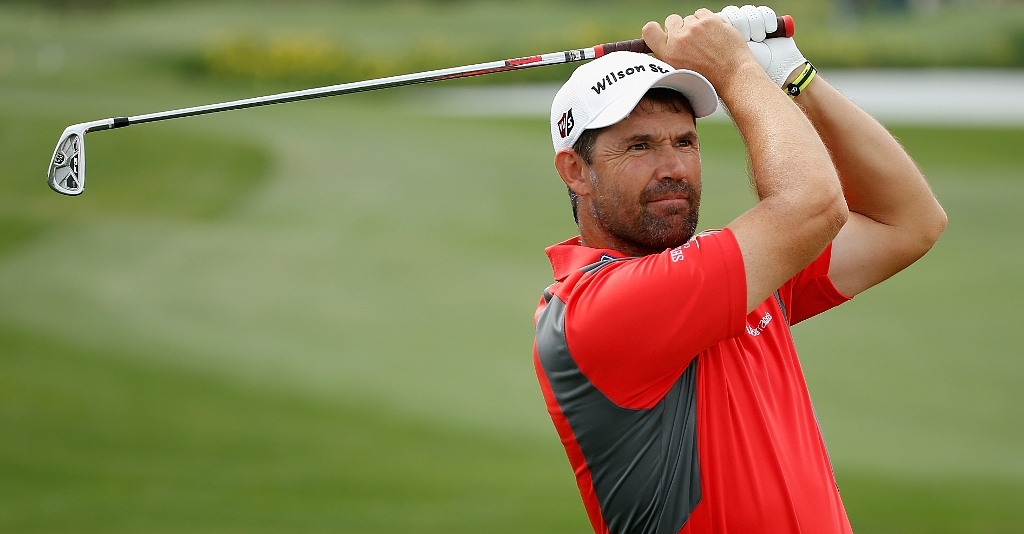 Everyday Golf Coach is now the UK's most downloaded golf game improvement app on Apple's iTunes store.
Everyday Golf Coach has become the UK's most downloaded golf game improvement application on Apple's iTunes store.
The app, which has also been creating waves in the US, is available on both the iPhone, £3.49, and iPad, £3.99. It has been produced, and is hosted, by Hertfordshire-based PGA professional Noel Rousseau, who guides users through 32 easy-to-follow coaching videos, helping them improve every aspect of their game.
The app is one of very few with an average consumer rating of five-stars and, since its launch in April 2010, more than 40,000 downloads have been tracked, helping Everyday Golf Coach to, at times, reach the top of the charts in the Sport categories of the UK and US iTunes AppStore.
Noel Rousseau, a PGA professional for 12 years, is an accomplished coach having worked with European Tour players and is currently carrying out ongoing research as part of a PhD within the field of sports psychology and motor learning.
He said: "Everyday Golf Coach offers the golfer high quality, quick and simple ways to improve their golf in the palm of their hand, meaning they can take it to the driving range or practice ground and put what they learn straight into practice."
Exclusive to the iPad version of Everyday Golf Coach is the SwingAnalyser, which enables users to import golf swings, their own and that of their favourite golfer. The analysis suite allows users to compare the two swings frame-by-frame and draw lines where necessary to identify key areas of improvement. Further guidance is given within the app on principles the users should be looking for and where to place the lines.
Noel Rousseau added: "SwingAnalyser is a great tool and has really added a new dimension to the iPad. A golfer can now watch their swing, compare it to that of the professionals and with the help of the coaching videos, they effectively become their own coach.
"We are currently in the process of programming an upgrade to make the SwingAnalyser available to iPhone users and hope to have that available in early 2011, as well as more advanced videos, that are also in production"
There is nothing new about coaching videos but what makes this app stand out is the depth of content, honest style of presentation and the unique menu system that allows the user to dip in and out of the app at the most relevant point for their game. All coaching videos come complete with scrolling notes from Noel Rousseau covering key techniques and principles.
Everyday Golf Coach covers all aspects of the game, broken down into seven sections looking at the core fundamentals, the swing, balance and timing, ball flight, putting, chipping and on course situations.
The app boasts a wide range of videos including tee shots, playing from sloping lies, shots from the rough and an array of short game skills. All created with the philosophy of 'no gloss, no cheap tips, just an expert package that will ultimately improve your game.'
A unique feature of this app is that once purchased, all the videos are instantly available with no download time or need for WIFI access. This makes Everyday Golf Coach totally portable.
Everyday Golf Coach has received glowing reviews from those who have downloaded the app.
"The benchmark in golf instruction apps."
Axsor
"All I could think of was more! Please Noel teach us some more. Half a dozen apps, three live golf teachers, a couple of thousand dollars and it takes a Brit half a world away to finally help me understand swing plane better than ever before."
Allanjc
"A golf pro in the palm of your hand – that's how I like to think of this app – articulate advice/instruction and deep insight, a must for all levels of golfer – great value."
Faldo19
"10/10 for value. Excellent format. I've been studying golf for some time. The series of lessons are not only a fantastic reference but Noel really simplifies a teaching process, which all too often, becomes over technical."
Ned Kelly1111