Every holds off super Sim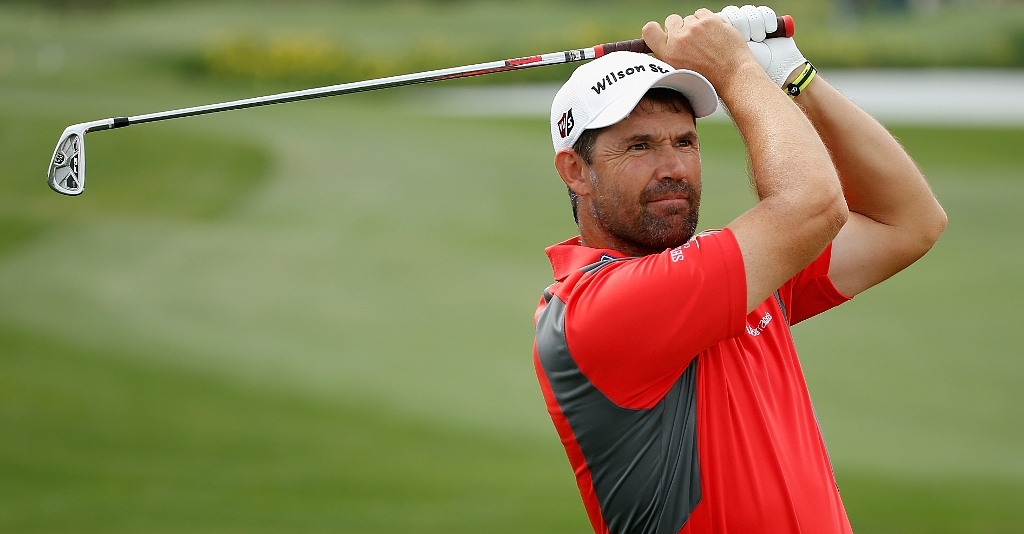 Matt Every shrugged away a disappointing year, held off Michael 'Super Sim' and won the Nationwide Tour's most coveted title.
Matt Every shrugged away his disappointing form this year, held off Michael Sim, the season's standout of the Nationwide Tour, and went on to win the Tour's most coveted title.
The 25-year-old former University of Florida All-American star, who lamented on Saturday that he was probably better than most of the top 10 players in the field for the season closing Nationwide Tour Championship, but that he had not so far played any better than them, shot a closing 5-under-par 67 on Sunday to hold off Sim (69) and triumph in the prestigious event at the Daniel Island Club in Charleston, South Carolina
At 49th on the Nationwide Tour's money list at the start of the week, Every desperately needed a high finish to earn one of the 25 Tour cards for next year's US PGA Tour
He did more than that. He took away the winners check for $180,000 and rocketed to No. 10 on the final money list.
Finally after months of frustration, he also proved something to himself.
"I've always felt I was talented enough to win," he said. "I couldn't have waited any longer to do it though, I'll tell you that."
"I'm so relieved. The practice I put in this year hasn't been paying off and I dreaded the thought of having to go back to q-school," he added.
Every, a Florida native from Daytona Beach, started the final round one shot in front of his Australian counterpart and posted a 3-under 33 on the front nine with the aid of an eagle and a birdie. That increase his lead to two at the turn and birdies at 11th and 15th extended his lead to three. He never looked back.
Solid pars on the final three holes gave him a 72-hole tally of 21-under 267 and it was enough to secure for him a three-shot win over Sim, who was never able to reproduce his fireworks of the first round.
The victory, heightened by the fact that it was earned in a straight fight against a high quality player of the calibre of Sim, also came as a massive breakthrough for Every, giving him, as it did, his first win in his 56 starts since joining the Nationwide Tour last year.
"I'm looking forward to playing on the PGA TOUR next year. It's hard to watch your college buddies playing on the (PGA) Tour and in the Presidents Cup. You start to think 'are these guys really that much better than me' and I know the answer to that question. Deep down I do," concluded Every who posted 10 birdies and an eagle against one lone bogey in his last two rounds.
Sim dominated the year like no other in the 20-year history of the Nationwide Tour by adding a runners-up finish to his three previous wins and eight top-5 finishes in 2009.
His prize money of $644,142 smashed the previous best mark of $495,009 set by Troy Matteson in 2005.
The Scottish-born Sim, who has lived in Perth, Australia since he was five, turned 25 on Friday and could well be one of the PGA Tour rookies to watch next year.
"I played great today, but Matt just played better," Sim said after shooting a 3-under 69. "He didn't hit any loose shots out there and never gave me many opportunities," said Sim who earned an automatic invitation in next May's Players Championship at TPC Sawgrass by heading this year's money list,
"I'm excited about my year out here," he added. "Having three wins and two second-place finishes says a lot about where my game is. I really feel like I am ready for the PGA TOUR and that I can compete at a high enough level to win out there. That's my goal for next year and hopefully I'll get my World Golf Ranking high enough to get me into the Masters."
The drama to determine which players would remain inside the 'Top 25' bubble and go through to the PGA Tour next year, was as always, dramatic battle to the end with Fran Quinn easing in to the 25th and last spot at the expense of luckless Brian Stuard, who began the week at No 23.
ALL THE FINAL SCORES
(Par: 72)
267 Matt Every 70 63 67 67
270 Michael Sim 64 70 67 69
275 Josh Teater 69 67 69 70, Steve Wheatcroft 69 69 65 72
276 Cameron Percy 69 65 70 72, Esteban Toledo 71 67 67 71
277 Chris Baryla 69 70 70 68, Craig Bowden 71 70 70 66, Chad Collins 69 69 70 69, Tom Gillis 75 66 70 66, Fabian Gomez 70 65 72 70
279 Blake Adams 69 73 70 67, Dustin Risdon 70 72 70 67
280 Justin Bolli 67 71 72 70, David Branshaw 70 71 69 70, Brian Smock 72 70 68 70, Brian Stuard 76 67 69 68, Jerod Turner 72 64 70 74
281 J.J. Killeen 72 71 69 69, Alistair Presnell 70 69 73 69
282 Won Joon Lee 70 67 72 73, Garth Mulroy 76 69 71 66
283 Henrik Bjornstad 70 71 69 73, Mathias Gronberg 69 69 70 75, Justin Hicks 71 71 68 73, Martin Piller 71 72 71 69
284 Derek Lamely 69 73 72 70, Bob May 73 71 69 71, Roger Tambellini 73 67 72 72, Chris Tidland 71 72 69 72
285 Adam Bland 68 73 71 73, Jeff Gallagher 73 69 73 70, John Kimbell 73 69 76 67, Alex Prugh 74 68 70 73, Kyle Reifers 74 71 72 68, Vance Veazey 71 68 73 73
286 Bradley Iles 70 70 74 72, David McKenzie 74 74 70 68
287 Gavin Coles 73 70 70 74, Troy Merritt 72 68 75 72, Patrick Sheehan 69 71 76 71
288 Craig Barlow 70 75 70 73, Jonas Blixt 70 69 78 71, Kevin Johnson 74 74 71 69, Skip Kendall 72 72 71 73
289 Gary Christian 75 70 70 74, Scott Gardiner 70 75 70 74, Jeff Gove 74 73 70 72, Fran Quinn 73 67 75 74
290 Jon Mills 73 74 70 73, Garrett Osborn 71 74 78 67
291 Dave Schultz 74 73 71 73
292 Andrew Buckle 67 76 77 72
298 D.J. Brigman 68 73 76 81, Bubba Dickerson 72 74 76 76
304 Steve Alker 75 74 79 76, Jason Enloe 76 73 80 75