European Nations Cup lowdown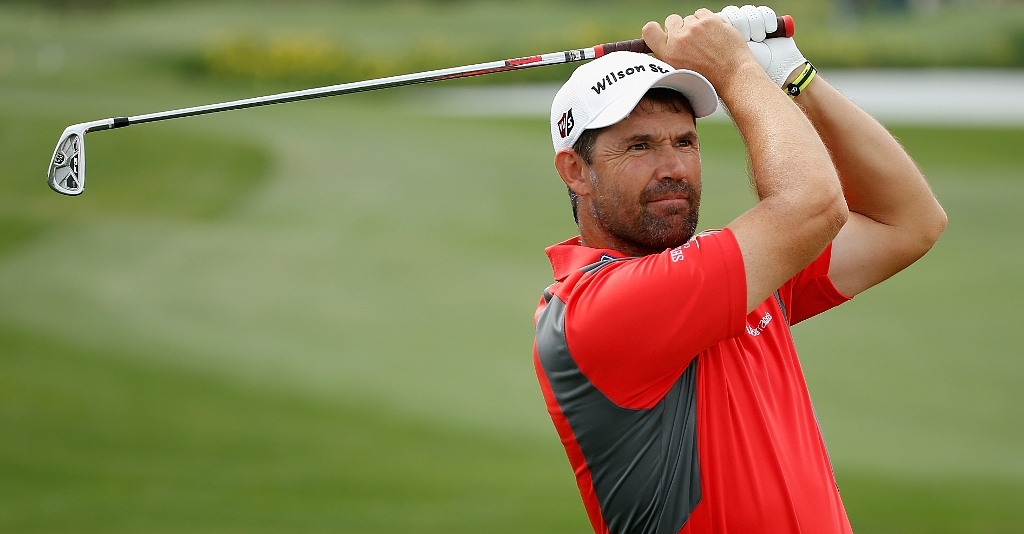 This week sees the third running of the Comunitat Valenciana European Nations Cup and it's the biggest and best yet.
This year's field is the best yet of the Comunitat Valenciana European Nations Cup, including major winners, Solheim Cup superstars and some of the hottest young talent in Europe.
Matt Cooper provides a quick introduction to the event and takes a look at the likely contenders.
HISTORY:
This is the third running of the event. In 2008 England (represented by Rebecca Hudson and Trish Johnson) won by five strokes from Germany and Belgium. Last year the youngest team in the event, Holland, surprised everyone as Christel Boeljon and Marjet Van Der Graaf caught and then passed France on the last day.
BIRDY:
Birdy is the event mascot and evokes memories of the 1982 World Cup for those with long enough memories. That event had Naranja, a little orange, as mascot, but Birdy is definitely pink.
FORMAT:
Rounds one and three are played as better-ball. Rounds two and four are played in the Valencian Cup format which takes a bit of getting used to. I talked to one of the caddies to help get my head around it. Here is his quick guide:
"The first rule is to remember that you never hit two consecutive shots with your own ball. On par threes both players tee off. They select the best ball and from there they play alternate shot – whoever hit the best tee shot cannot play the second though. On par fours they both tee off, then they hit each others tee shots to the green – that is Player A hits Player B's drive and vice versa. After those two shots have been hit they select the best ball again and play alternate shot. On par fives they play swapsies until three shots have been hit and then go alternate shot."
VENUE:
The La Sella Marriott hotel hosts the event on its Jose Maria Olazabal designed course. The hotel is also witness to a week of parties and good times. Tuesday night saw the launch party, hosted by the glamorous TV presenter Nuria Roca and the bullfighter Oscar Higares. After Wednesday's pro-am there will be a cocktail and wards ceremony around the pool. After Friday's second round the players will move down to the marina in the nearby town of Denia and each hit a shot to a green floating in the sea. And on Saturday night a long-driving contest will take place from the terrace of the hotel.
THE TOP CONTENDERS:
SWEDEN – Anna Nordqvist & Sophie Gustafson
Team golf credentials: Gustafson is an admired veteran of Solheim Cup and Nordqvist had a fine debut in that match in 2009.
Pedigree: Nordqvist is ranked seven in the world, a consequence of a year that saw her win two times, including a major. Gustafson is a 23-time winner worldwide.
Conclusion: Clear and deserved favourites.
ENGLAND – Karen Stupples & Melissa Reid
Team golf credentials: Stupples has represented England in the World Cup and Europe in the Solheim Cup whilst Reid was a stalwart team golfer in the amateur ranks, representing England, Great Britain and Europe in various events.
Pedigree: Stupples is a major winner (the 2004 British Open and very nearly the 2010 Kraft Nabisco). Reid was the 2008 Rookie of the Year and one of the finest talents on tour.
Conclusion: Superb combo of experience and youth.
FRANCE – Gwladys Nocera & Jade Schaeffer
Team golf credentials: Nocera is an unheralded stalwart of recent Solheim Cups. Schaeffer won bronze with France in the 2005 European Championship.
Pedigree: The more experienced Nocera has ten worldwide wins. In just three years on tour Schaeffer has established herself as one of the strongest performers, albeit with just one win so far.
Conclusion: Another blend experience & youth that can go close.
AUSTRALIA – Karrie Webb & Karen Lunn
Team golf credentials: Both were bulwarks for Australian amateur team golf.
Pedigree: Webb is an Australian golfing legend and seven-time major winner: enough said. Lunn is an 11-time winner on tour but the last came back in 1997 – however she finished 23rd on the 2009 money list.
Conclusion: Old friends, relaxed and having a good time – it might make for a good week.
SCOTLAND – Catriona Matthew & Krystle Caithness
Team golf credentials: Matthew is a veteran of five Solheim Cups. Caithness represented GB&I in the Curtis Cup.
Pedigree: A stellar 2009 season for both in which Catriona won the Ricoh British Open and Caithness won the un-official Dubai pro-am at the end of last year – a fine end to her excellent rookie season.
Conclusion: Yet another promising blend of proven quality and young promise. Matthew only arrived late Wednesday however.
SPAIN – Tania Elosegui & Emma Cabrera-Bello
Team golf credentials: Elosegui claimed two golf medals in the World Team Championship whilst Cabrera Bello played in Junior Solheim, Junior Ryder Cups and many, many more amateur team events.
Pedigree: Elosegui impressed on her Solheim debut in 2009, Cabrera is one of the finest players on tour without a win.
Conclusion: They played together a lot in amateur teams and they often did well. Don't discount.
WALES – Becky Brewerton & Breanne Loucks
Team golf credentials: Brewerton has impressed onlookers in both her two Solheim Cup appearances whilst Loucks developed a strong reputation as an excellent team player in amateur golf, including two Curtis Cup appearances.
Pedigree: Brewerton is a two-time winner on tour, Loucks is in only her second season on tour. Both have fine records in Spain, indeed they finished 1-2 in the 2009 Open de Espana.
Conclusion: Might be flying under the radar this week (just about the only thing that was).
NETHERLANDS – Christel Boeljon & Marjet Van Der Graaf
Team golf credentials: Defending champions!
Pedigree: Ditto!
Conclusion: Unlikely to repeat their win against a stronger field.
THE REST OF THE FIELD:
AUSTRIA – Stephanie Michl & Nicole Gergely
DENMARK – Iben Tinning & Lisa Holm Sorensen
FINLAND – Ursula Wikstrom & Jenni Kuosa
GERMANY – Sandra Gal & Bettina Hauert
IRELAND – Rebecca Coakley & Hazel Kavanagh
ITALY – Giulia Sergas & Veronica Zorzi
NORWAY – Cecilie Lundgren & Caroline Martens
RUSSIA – Maria Verchenova & Anastasia Kostina
SWITZERLAND – Caroline Rominger & Frederique Seeholzer
USA – Beth Daniel & Meg Mallon