Europe's worst since 1981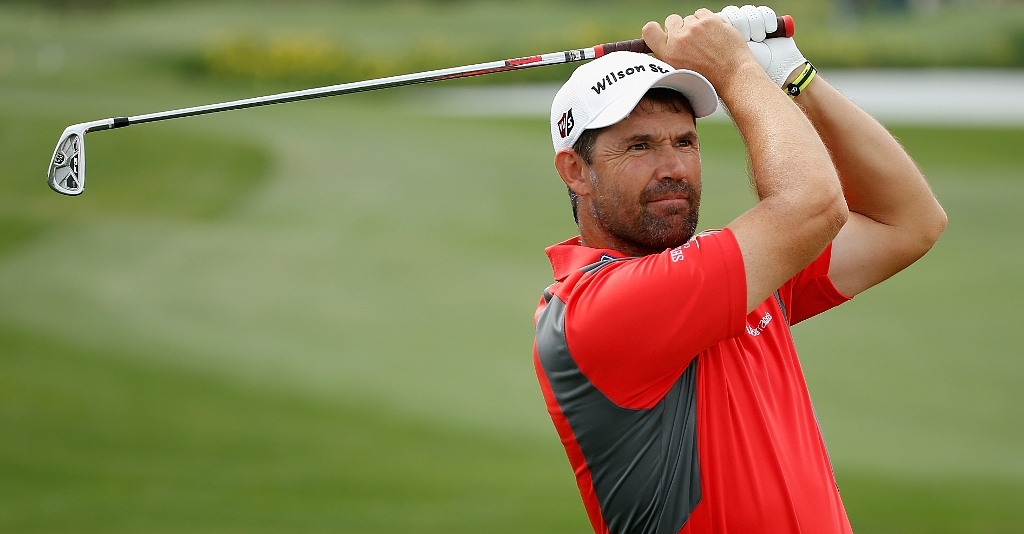 For only the second time since 1981 not one European earned a return trip to The Masters next April by finishing in the top 16 at Augusta.
For only the second time since 1981 not one European earned a return trip to The Masters next April by finishing in the top 16 at Augusta.
Northern Ireland's Graeme McDowell did best after a closing 69 lifted him into joint 17th place, one shot too many.
But at four under even he was eight shots adrift of the winning score.
"It has shown me I can get around Augusta," said McDowell. "When I came here in 2005 I went away maybe thinking I couldn't."
He shot 79-70 then to miss the halfway cut.
"I feel I have come on a lot," he added. "You learn a lot about how to plot your way round a course like this and it is still work in progress.
"I've had a short-game lesson all four days from my playing partners (he was paired with Tiger Woods in the third round) and I have a lot more work to do before I can hopefully slip a green jacket on."
Nineteen-year-old Rory McIlroy's eventful debut, including a rules incident which would have seen him disqualified if it had gone against him, ended with six birdies in the last 10 holes for a share of 20th.
"If only I'd finished on Friday like I'd finished today," said McIlroy, referring to his five dropped shots in two holes.
"I hit a couple of bad putts and then on 18 I was probably trying to be a little cute from the bunker. I should have taken my medicine, but I was trying to be a hero."
He left the ball in the trap first time and as well as ruining his round it led to an investigation into whether he had kicked the sand.
Asked what he had learnt from his first Masters McIlroy joked: "Not to dance in the bunker!"
Lee Westwood and Ian Poulter had little to laugh about when they came off.
Joint 10th with a round to go they shot 79 and 74 respectively, Westwood dropping seven shots in the last four for the worst score of the day.
Padraig Harrington had written off his chances of a third successive major when he took nine early in his second round.
Yesterday he had a seven on the ninth after his ball stuck up in a tree.
That he still finished level par was no mean feat given all that, but he finished 35th – and so did Sergio Garcia after a terrible weekend in which he shot 75-74.
The best European performance probably belonged to 51-year-old Sandy Lyle, champion in 1988.
Lyle shared 20th spot not only with McIlroy, but also Houston Open winner Paul Casey, Poulter and Justin Rose and said: "Considering I double-bogeyed the opening hole of my first round, to finish at two under was not bad.
"I have always known I could still be competitive round here. I know things haven't gone well the last few years, but last year I made a few changes to the swing and it seems to be working."
Nevertheless it was the worst collective showing by the European contingent – 17 of them world top 50 players – since 2000 when Harrington, Colin Montgomerie and Jean Van de Velde led the way in 19th spot.