Europe's Solheim profiles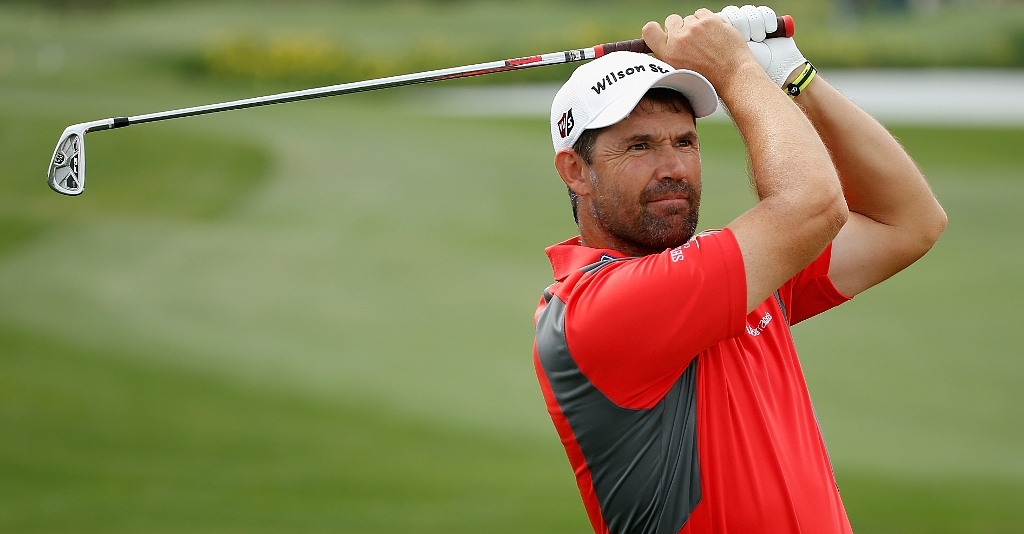 The European team to play the US in the Solheim Cup has been announced. Golf365 brings you all the team profiles:
The European team to play the USA in the Solheim Cup next month at Killeen Castle in Ireland was announced on Monday. Golf365 brings you all the team profiles in alphabetical order:
PROFILES
BOELJON – Christel 24, Netherlands.
DOB: 30th July 1987.
Interests: Field hockey, tennis, listening to music and reading.
Boeljon will make history as the first European team member from the Netherlands in the 22-year history of The Solheim Cup. She qualified automatically from the LET points' standings after a consistent two seasons on Tour. In May of 2011, she earned a long overdue maiden victory at the Turkish Airlines Ladies Open and she has since posted five additional top ten finishes, including second places in Slovakia and Finland.
DAVIES – Laura 47, England.
DOB: 5th October 1963
Interests: Playing football & supporting Liverpool Football Club, fast cars and gardening.
Davies is the only player from either the US or European teams to have played at every Solheim Cup since 1990 and she will be making her 12th Cup appearance. She secured her place on the team automatically after five wins on the Ladies European Tour in 2010, which took her overall victory total to 79. Included in that total are four major championships, with 20 LPGA Tour titles and 45 on the Ladies European Tour.
GAL – Sandra, 26, Germany.
DOB: 9th May 1985.
Interests: painting and design, dancing, wakeboarding, playing the violin and modeling.
Gal will make her Solheim Cup debut in Ireland, having earned a selection from Captain Alison Nicholas after a sterling season on the LPGA Tour. Gal joined the Ladies European Tour this year after her maiden victory at the KIA Classic, where she defeated Rolex Rankings No.2 Jiyai Shin with a 72nd hole birdie. She has amassed two further top ten finishes this season on the LPGA Tour.
GUSTAFSON – Sophie, 37, Sweden.
DOB: 27th December 1973
Interests: Motor cycles, music and photography.
Gustafson earned her first of 26 professional titles in 1995 in the Swiss Open, and won her most recent at the 2011 European Nations Cup representing Sweden alongside Anna Nordqvist. The quality and consistency of Gustafson's play can be demonstrated by her having topped the LET ranking four times in 2000, 2003, 2007 and 2009. Having played in every Solheim Cup since 1998, she will make her eighth appearance on the European team at Killeen Castle, where she won her fourth Irish Open title in 2010.
HEDWALL – Caroline, 22, Sweden.
DOB: 13th May 1989.
Interests: football, sports themed films.
Henderson Rookie Hedwall is in her first season on the Ladies European Tour and will also be a rookie on The European Solheim Cup Team having received a wild card pick from Captain Alison Nicholas. Hedwall won the LET's Final Qualifying School in December and shortly after won the New South Wales Open on the Australian Tour on her professional debut in January. She has since earned two tournament victories on the LET at the Allianz Ladies Slovak Open and at the Finnair Masters.
HJORTH – Maria , 37, Sweden.
DOB: 5th October 1973.
Interests: Reading, listening to music and aerobics.
Hjorth will participate in her fifth Solheim Cup having previously represented Europe in 2002, 2005, 2007 and 2009. She qualified from the Rolex World Rankings after two consistent seasons, the highlights of which were victories at the 2010 LPGA Tour Championship and at the 2011 Avnet LPGA Classic in May. Hjorth has four LPGA victories and two on the LET.
MATTHEW – Catriona, 42, Scotland.
DOB: 25th August 1969
Interests: Fitness, tennis, reading.
Matthew earned the first of her seven career victories at the 1996 Australian Ladies Open and the most recent at the Aberdeen Ladies Scottish Open presented by EventScotland in August, but the highlight of her career was winning her first Major Championship at the 2009 Ricoh Women's British Open at Royal Lytham and St. Annes Golf Club in Lancashire, just 11 weeks after the birth of her second child. She will make her sixth Solheim Cup appearance in Ireland, having made her event debut in 1998. After earning a captain's pick in 2003, she also qualified in 2005, 2007 and 2009.
MUNOZ – Azahara, 23, Spain.
DOB: 19th November 1987
Interests: Tennis, shopping and spending time with friends.
Muñoz will make her Solheim Cup debut in Ireland having received a wildcard pick from Captain Alison Nicholas. She turned professional in September 2009 and made an immediate impression, winning the Madrid Ladies Masters on her pro debut in October. In 2010, she was named LPGA Rookie of the Year with a season best tie for fourth at the Bell Micro LPGA Classic. In 2011 her best finish was second at the Ladies Irish Open at Killeen Castle.