Europe's list leaders in 2012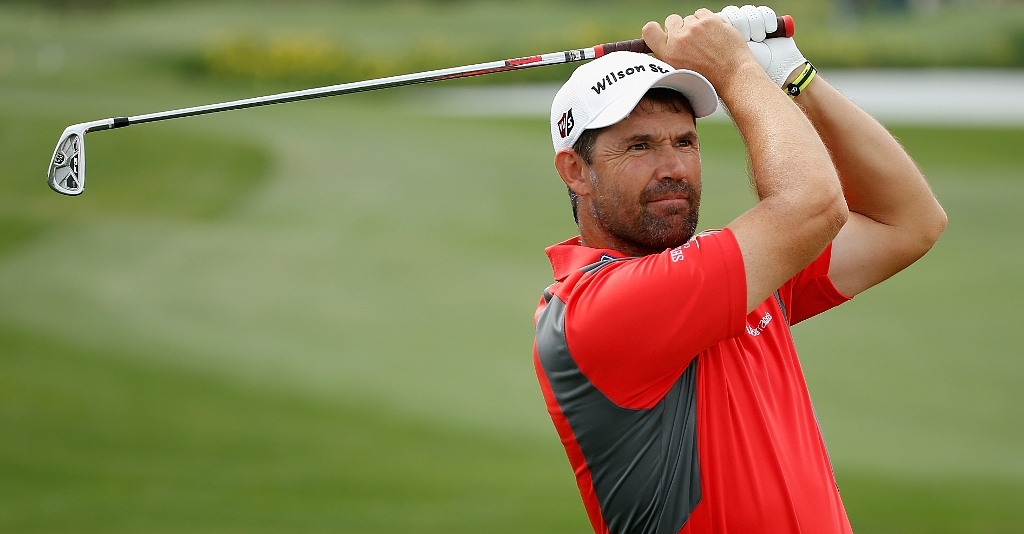 Not all is said and done now that the 2012 European Tour has been brought to a sparkling climax by Rory McIlroy.
Not all is said and done now that the memorable 2012 European Tour has been brought to a sparkling climax by Rory McIlroy, golf's exciting new world numero uno.
McIlroy's feats this year have been as extraordinary as were Tiger Woods's when the American genius first caught the eye of golf betting fans as he came out of a stellar amateur career with a massive sponsorship deal from Nike and first started blasting his way into the headlines of professional golf just prior to the turn of the century a dozen or so years ago
The Tiger has since slipped down the list of favourites with bookmakers like Paddy Power and it is McIlroy, a hugely talented 23-year-old from Northern Ireland, who has surged to the top of the world rankings list this year through a series of impressive international victories that included his second Major, the US PGA Championship, and his first DP World Tour Championship in Dubai last month.
That latter victory, superbly crafted against some of the world's hottest opposition, including world number two Luke Donald, number four Lee Westwood, number five Justin Rose and number six Louis Oosthuizen, sealed McIroy's victory in the Race to Dubai money race and, together with his heroics on the US Tour this year where two victories in the four FedEx Cup play-off tournaments were among his notable US triumphs, established him as just the second golfer behind Donald ever to top the money list on both sides of the Atlantic in the same season.
McIlroy also played an important role in Europe's thrilling, Sunday-singles fightback triumph over the United States in this year's Ryder Cup, but all this and a lot more about this smiling young golfing cavalier have been well documented and what we are attempting to do today is to briefly highlight some of the other feats and important statistics that helped to make the European Tour a growing force in World golf.
For example Belgium's Nicolas Colsaerts, who for too long was one of golf's invisible weekly toilers until he came storming out of the shadows in 2012 to establish himself as one of Europe's top golfers, finished on top of the European Tour's Driving Distance category.
The average length of his measured drives of 318.3 yards put him well ahead of the European Tour's next best, these being Australian Scott Hend (313 yds), Spain's Alvaro Quiros (312.5 yds), Scotland's Lloyd Saltman (309.1 yds) and American two-time major winner John Daly (305.3 yds).
Colsaerts also outdistanced the American PGA Tour's longest driver in 2012, Bubba Watson, who averaged 215 yds and a bit.
It was a different matter, however, when it came to Driving Accuracy on the European Tour this year.
This statistical table was topped by Adilson da Silva, a Brazilian with Olympic aspirations, who during the past decade has lived in and developed his golf game in South Africa. Da Silva hit 82.7% of the fairways off the tee in 2012 as compared with the 80.2 of Arian Otaegue, the 76.8% of English big gun Rose and the 74,2% of Scot David Drysdalel.
These days, driving accuracy does not seem to hold as much store as driving distance – and even less when compared with other vital statistics such as the number of Greens (hit) in Regulation (GIR) and putting efficiency.
And when it came to GIR, Rose and Oosthuizen, who the Englishman nosed out by just 0.3%, were the men who stood out.
Here Rose averaged 80.8% as against Oosthuizen's 80.5. Ian Poulter's 79.6, McIlroy's 79.2 and Magnus A Carlson's 77.9
Oosthuizen, on the other hand, had the best stroke average on the European Tour last year, his 69.42, edging him ahead of Rose (69.53), McIlroy (69.68), Thailand's Prom Meesawat (69.88) and Donald (69.89).
When it came to putting, which so often makes the difference between winning and losing, Donald, Swede Peter Hanson, and Australian Marcus Fraser were the star performers.
Fraser topped the list for Putts per Round with a 27.82 average ahead of Robert Karlson (28.53), Donald (28.63) and Hanson (28.63), Hanson led the Putts per GIR category with 1.69 followed by Donald (1,70) Fraser (1.71), Westwood (1.72) and Oosthuizen (1.73) while Donald had the best One Putt per Round average with 7.63 as against Karlsson's 6.73, Roop Kakko's 6.62, Thomas Bjorn's 6.58 and HP Bacher's 6.4.
Somewhat ironically McIlroy, the standout European Tour champion of 2012, hardly featured on any of these statistic lists.
And nor did Branden Grace, the young South African who came away from the tour with more victories than anyone else.
He won four times – at the Joburg Open, the Volvo Golf Champions, the Volvo China Open and at the Alfred Dunhill Links championship in Scotland – and then finished sixth at the DP World Tour Championship and sixth in the final Race to Dubai tally.
Grace's stunning first-round, 12-under 60 in the Alfred Dunhill Links Championship at KingsBarns in Scotland was also the lowest score shot on the European Tour last year, shared only by American Brandt Snedeker, who posted his 12-under 60 at the WGC-HSBC Champions.
Behind Grace, the next best winners of multiple tournaments were two-time winners, McIlroy (the US PGA and the DP World Tour Championship), Oosthuizen (the African Open and the Maybank Championship), Hanson (the KLM Open and the BMW Masters) veteran Scott Paul Laurie (The Qatar Masters and the Johnnie Walker Championship) and Austrian young gun Bernd Wiesberger (the Ballentine Championship and the Lyoness Open).
Grace and Wiesberger also featured on the list of first-time winners on the European Tour this year, the others being Jbe' Kruger (Avantha Masters), Julien Quesne (Open de Andalucía), Thorbjørn Olesen (Sicilian Open), Bubba Watson (the Masters), Ricardo Santos (Madeira Islands Open), Webb Simpson (US Open), Danny Willett (BMW International Open), Jamie Donaldson (Irish Open), and Bo Van Pelt (ISPS HANDA Perth International).
And still we are not finished with Grace. He also featured among the top five who finished the 2012 season on the European Tour with the most top-five finishes.
He was tied with Colsaerts in fifth place behind McIlroy, who was first with nine top-five finishes, Hanson (7) and Oosthuizen (6).
Stats help us keep tabs on our better players, to be sure, but clearly being included among the top five in the various categories recorded by the Tour is not the be all and end all of everything.
It's the ability to win and keep winning that matters most and in this respect I will have to make Rory McIlroy my 'player of the year' for 2012 with another of the game's new instant millionaires, Brandon Grace, not too far behind in second place.