Europe – a pen-picture view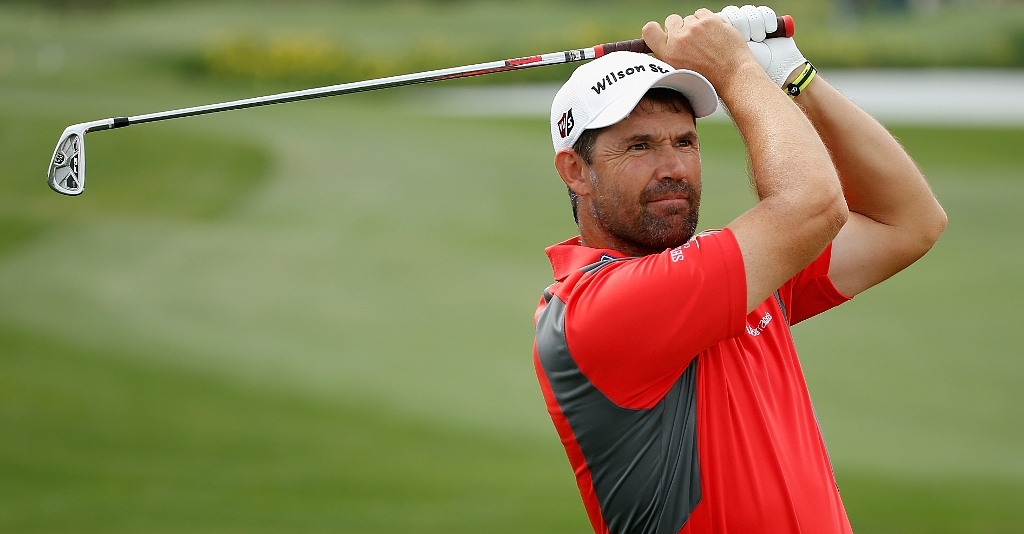 Golf365 takes a pen-picture view of Europe's 12-man team for next month's Ryder Cup matches at Medinah.
THE WILDCARD PICKS
IAN POULTER: When the 36-year-old Hitchin-born Englishman failed to finish among the top 10 qualifiers, his retention in a European team he served so superbly at Celtic Manor two years ago became a shoe-in, for he not only brings an exciting competitive edge to match play and team golf, he has a history of walking the walk.
In his three Ryder Cups this former WGC-Match play champion has won eight and lost just three matches. He was Europe's top scorer in his Ryder Cup debut in 2008, winning four points out of five and at Celtic Manor when he came up trumps again with three wins in four matches.
NICOLAS COLSAERTS: The lanky 29-year-old Brussels-born Colsaerts is the only new cap in the European team and will be the first Belgian to play in the Ryder Cup. It has taken him a few years to arrive (in 2009 he was only ranked 1,305th in the world) but he has come on strong in the past two years, winning the China Open last year and the Volvo Match Play this year while slashing his ranking to No 35.
With an average drive of some 317 yards against America's best, Bubba Watson's 315, he can currently claim to be the longest hitter in world golf and along with big-hitting Rory McIlroy and Lee Westwood, he could be a valuable asset in combating the USA's big bombers.
His selection via one of captain Jose Angel Olazabal's two wild card picks will come as no surprise to most, although there may be some who raise their eyebrows at the fact that the Ryder Cup-seasoned Padraig Harrington, a three-time major winner, has been left out of the team.
THE 10 QUALIFIERS
LUKE DONALD: In alphabetical order, we start with Luke Donald, who like Poulter is a former WGC-Match play champion and who, over the past two years, has spent more weeks on top of the World Ranking's list than anyone else. He set a record last year when he became to the first-ever top money winner on both the US PGA and European Tours in the same year.
Currently in second place in the rankings behind Rory McIlroy and ahead of third-placed Tiger Woods, the solid, 34-year-old Hemel Hempstead-born Englishman is another with a stand-out record. Donald lost only one of 10 games as an amateur in the Walker Cup and in his three Ryder Cups he has been beaten only twice. He has a perfect six out of six record in foursomes, partnering Sergio Garcia four times and Ian Poulter and Lee Westwood once each.
SERGIO GARCIA: The 32-year-old Castellon-reared Spaniard has already played in five Ryder Caps (1999-2002-04-06-08) and apart from the fact that his inspirational attitude has long been rated as a key factor in Europe's recent successes, he is another with a CV to boast about, having won 14, halved four and lost just six of the 24 matches he has played in.
He had slumped from second to 85th in world before crafting two wins in Spain late last year to spark a notable recovery that saw him clinch his place in the team with a US Tour victory in the penultimate week of race.
Now back at No 14 in the world, Garcia remains the only teenager ever to play Ryder Cup golf, his debut coming just a month after he was second to Tiger Woods at Medinah in the 1999 US PGA Championship. He is unbeaten in nine foursomes, eight of them wins and four of those with Luke Donald.
PETER HANSON
The 34-year-old Hanson, a Svedala-born Swede, has only one Ryder Cup cap and he has won only one of his matches. This was at Celtic Manor in 2010 when he squeezed into the team after winning the penultimate event in the points race.
However, he has been growing stronger and stronger as an international competitor, has had five top 10 finishes in World Golf Championships (WGC) events and finished joint third in this April's Masters, where he led with a round to go. This year he will be Sweden's only representative at Medinah.
MARTIN KAYMER
Things haven't been easy this year for Kaymer a 27-year-old, Dusseldorf-born German with one Ryder Cup Cap (2010) and a middle of the road record, having won two, halved one and lost one of his four Cup matches
At the end of 2010 he beat American Bubba Watson in a play-off to win his first major at the US PGA and two more Tour victories in Europe after that saw him ranked as the World No 1 for eight weeks.
A fine closing 63 gave him his first WGC victory in Shanghai last November, but times have been a little lean since then and with no more top 10s since April, he only just managed to scrape his way into the team in the last qualifying spot.
PAUL LAWRIE
At 43, the Aberdeen native will be the oldest playing member of the team. The World No 30 will also be its only Scot.
Following a strong come-back run started last season, Lawrie, whose only previous Ryder Cup appearance came in 1999, the same year in which he became the last Scot to win the Open Championship, can claim to have a solid Ryder Cup record. He has won three, halved one and lost only one of his five matches
Only Christy O'Connor Jnr waited longer than the Scot – 14 years – for his second cap.
Lawrie spent a fair amount of time on European Tour leaderboards last season when he claimed his first win for nine year. This year he finished his qualifying campaign with another victory.GRAEME McDOWELL
The 33-year-old native of Portrush, is one of Northern Ireland's iconic new major winners – he became Europe's first winner of the US Open since Tony Jacklin in 1970 – and has played in two Ryder Cups (2008-10).
His Cup record of four wins, two halved matches and two losses includes his thrilling winning duel with Hunter Mahan that sealed Europe's victory at Celtic Manor two years ago. He is expected to form another difficult to beat Ulster partnership with fellow countryman Rory McIlroy at Medinah.
RORY McILROY
Northern Ireland's 23-year-old Holywood star is the current World No 1 and will go into this year's Ryder Cup matches full of confidence after winning his second major at the US PGA earlier this month.
The 2011 US Open champion has just one Ryder Cup cap to date. That was at Celtic Manor two years ago when his lack of experience showed and he won only one of his four matches. He halved two and lost the other.
The youngest player since Seve Ballesteros to win two majors – each by a stunning eight shots – he can be devastating, but he can also be frustratingly inconsistent as he was this past week when he barely made the cut and his comrades in arms will clearly be hoping he brings his A Game to Medinah.
FRANCESCO MOLINARI
This 29-old Italian from Turin is another member of the younger, one-Cap band in the team. Currently ranked No 25, Francesco enjoyed the company of his elder brother, Eduardo, in his Ryder Cup debut at Celtic Manor in 2010 and although he didn't win any of his three matches, he and his brother did claim a vital fourball half that helped swing the match in Europe's favour.
Molinari had to hold off Lee Westwood to win the WGC event in China this year and will earn his second cap while Edoardo recovers from wrist surgery.
JUSTIN ROSE
The 32-year-old Johannesburg-born Englishman will take a solid record into his second Ryder Cup. In his first Cup in 2008, he won three of his four matches, one of them in the singles against Phil Mickelson.
The current World No 8 was unlucky not to keep his Ryder Cup place in 2010 when he won twice on the US PGA Tour, but since capturing his WGC title in Miami in March, he has retained his form and could be one of Europe's key competitors at Medinah.
LEE WESTWOOD
At 39 the Worksop-based Englishman is one of the European teams most capped members. The World No 4 has played in seven Ryder Cups (1997-99-2002-04-06-08-10) and can boast a solid record that includes 16 wins and six halves in his 33 matches.
He matched Arnold Palmer's record 12-game unbeaten Cup run in 2008 and with a total of 19 points is closing in on Nick Faldo's record of 25.
He ended Tiger Woods' five-year reign as the World No 1 in 2010, but has twice missed out on a major title in losing play-offs and overall can feel a little unlucky to have claimed six top three finishes in the majors without winning a title.
One of the four Englishman in the team, he is expected to one of Europe's most solid Cup campaigners
JOSE MARIA OLAZABAL
The 46-year-old non-playing European Ryder Cup captained can lay claim in his seven appearances (1987-89-91-93-97-99-2006) to being one of Europe's most successful Ryder Cup campaigners.
The two-time Masters champion (1994 and 1999), made his cup debut at 21 and instantly formed a formidable partnership with Seve Ballesteros.
The two iconic Spaniards teamed up to claim 11 wins and two halves while losing only twice.
A year after Ballesteros' death, Olazabal follows his great friend in captaining Europe.