Espirito de Santo fact file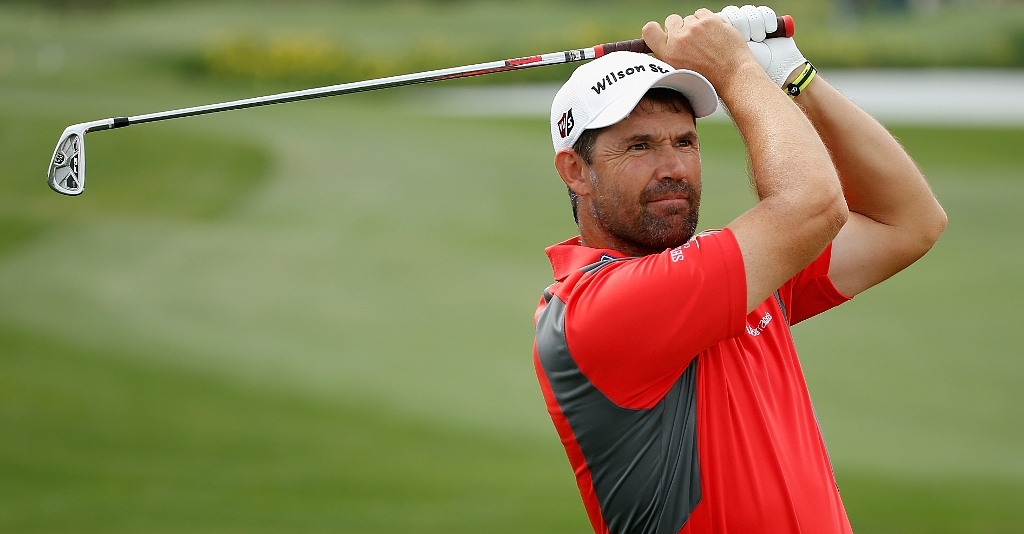 Facts and figures about the near 150 women golfers who are playing in this week's Espirito de Santo Trophy event
Here are some facts and figures about the nearly 150 women golfers who will battle it out for World amateur surpremacy at the Espirito de Santo Trophy at the Stellenbosch and De Zalze Golf Clubs near Cape Town this week:
NUMBER OF TEAMS – A total of 42 teams, the second-most in the history of the championship, will be participating in South Africa. Only in Puerto Rico in 2004 were there more teams (48).
FIRST TIME PARTICIPANTS – A total of nine teams, six from the continent of Africa, will be participating in the World Amateur Team Championships for the first time in 2006.
Those countries are: Bosnia and Herzegovina (men only), Botswana (men only), Bulgaria (men only), Gabon, Honduras (men only), Mauritius (men only), Morocco, Namibia (men only), and Zambia (women only).
CURTIS CUP REUNION – Two members of the USA team, Amanda Blumenherst and Jennie Lee, and five members of the Great Britain and Ireland team, Melissa Reid, Claire Coughlin, Martina Gillen, Breanna Loucks and Tricia Mangan, will be representing their countries at the World Team championships
YOUNGEST PLAYERS – Jessica Korda, of the Czech Republic, is 13 years old and the daughter of international tennis great Petr Korda. She is enrolled at the Pendleton School in Bradenton, Florida. Two of the three members of the Puerto Rico team are also 13 – Patricia Garcia of Guayanbo, and Kyle Roigis of San Juan. Monifa Sealy, of Trinidad and Tobago, is also 13. She is also a musician, having won the viola competition in the annual music festival twice. These players tie for the youngest in the championship's history with Mary Navarro of Spain (1984).
COUNTRY BY COUNTRY SNIPPITS
ARGENTINA – Maria Olivero, 32, of Buenos Aires, is playing in her ninth Espirito Santo competition. She has a two-year-old daughter and says: 'I became a house wife. I have had to learn how to cook, to wash and repair clothes and to make my little daughter's clothes. I can't recognize myself.'
BRAZIL – Cristina Baldi, 42, of Gramado, is playing in her seventh Women's World Amateur.
ENGLAND – Melissa Reid, 19, of Derby, England, played in the 2006 Curtis Cup Match against the USA and Kerry Smith, 34, of Croydon, England, won the 2004 English Championship. She works as a chef.
FINLAND – Captain Nina Johnson of Esbo, has brought her 3-year-old daughter along as a team mascot. She loves to cook and has catered a party for 120 people.
FRANCE – Melodie Bourdy is the sister of Gregory Bourdy, who represented France in the 2002 WATC, when they finished second to the USA. Gregory won the Telkcom PGA in South Africa in 2006.
ICELAND – Anna Lisa Johannsdottir, 22, of Reykjavik, is psychology major at Richmond University in London. She spent the summer as a caretaker of autistic children and plans to travel to Mozambique next summer to work with homeless children because of her interest in cross-cultural psychology.
IRELAND – Claire Coughlin, 26, of Cork, is a gym instructor and lifeguard at A leisure center. She represented Great Britain and Ireland at the 2006 Curtis Cup Match while Tricia Mangan, 32, of County Clare, is also a physical education teacher. A member of the 2006 GB&I Curtis Cup squad, she is employed at Limerick Prison.
ITALY – Laura Benazzo of Torino is serving for her eighth time as the captain of the Italian team.
JAPAN – Mika Miyazato, 16, of Tokyo is a high school student. She became the youngest champion in the history of the Japanese Women's Amateur at 14, in 2004. while Mayumi Satofuka is serving as the team captain for the seventh time.
NETHERLANDS – Marjet Van der Graff, 24, of Ryswijk, has just graduated from University this year with a degree in event management. Although she'll be concentrating on her golf, she says she might want to keep her eyes and ears open for how things operate from 'outside the ropes' as well.
SOUTH AFRICA – Sandra Winter is a self-employed physiotherapist, who will serve in a dual role as captain and physio. She played for South Africa in 2004.
Kelli Sheen, 18, who is 80% hearing impaired, is playing off a plus-three in just her 4th year in golf and Ashleigh Simon, 17, is already the veteran of one Espirito Santo Trophy event and two Women's World Cups of Golf where she distinguished herself in the company of some of the World's greatest professionals, including Annika Sorenstam.
SWEDEN – Bjorn Engstrom, who has previously been the physician for Swedish National Teams, is the captain this time.
SWITZERLAND – Sheila Gut-Lee, 32, of Zurich, is playing in her fourth World Amateur. She is a project manager in sport sponsorships for UBS while Caroline Rominger, 23, of Pontresina, is playing in her first Espirito Santo. Her brother, Martin, played for Switzerland in the men's World Amateur Team Championship in 2000, 2002 and 2004.
CHINESE TAIPEI: Ya-Ni Tseng, 17, of Tapei, has an enviable feather in her golfing cap. At age 15, she defeated Michelle Wie to win the 2004 US Women's Amateur Public Links Championship.
USA – Kimberly Kim, 15, of Arizona, won the US Women's Amateur in 2006 at age 14, making her the youngest champion in the 111-year history of the event. She also made the 36-hole cut at the 2006 US. Women's Open. She was also the runner-up at the 2006 US Women's Amateur Public Links championship.
ZAMBIA – Hilda Edwards, 50, of Lusaka, began playing golf at age 22. She is the first woman of color to represent Zambia in golf competitions and she was awarded the Meritorious Medal by the head of state for her contributions to sport in 2005. And, if your computer has trouble, you can call her because she works as an end user consultant and help desk manager in an IT department.
Melissa Nawa, 14, of Lusaka, has only been playing golf for three years. She finished second in the Zambia Ladies Open in 2006. At the All Africa Ladies Championship, she received the 'Baby Elephant' Trophy as the best junior player.