Ernie's caddie big hit in Canada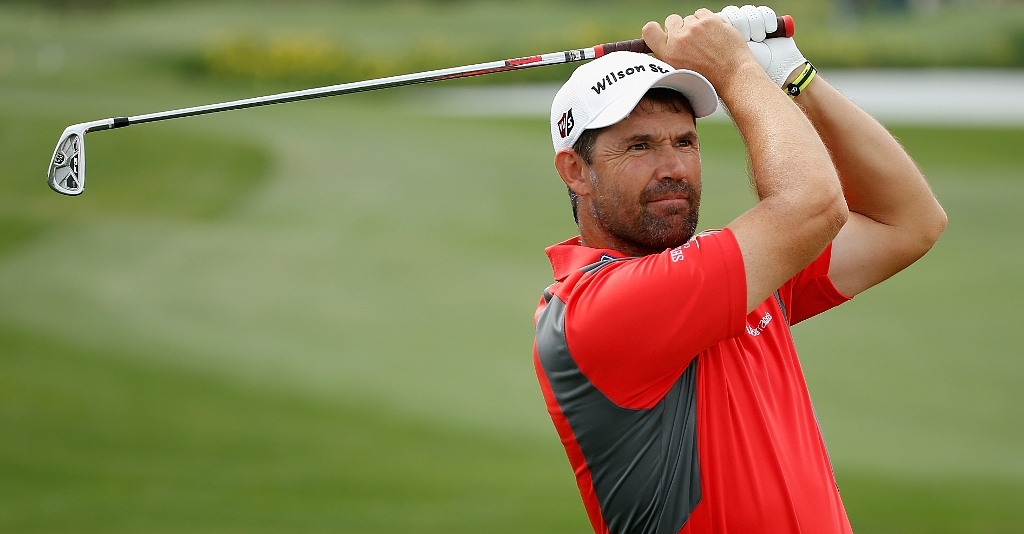 Ernie Els is not used to being upstaged by his caddie, but he has been having to take a back seat at the Canadian Open.
Ernie Els is not used to being upstaged by his caddie, but with a former National Hockey League star carrying his clubs at the Canadian Open, he's having to take a back seat.
Els is a former World No 1, a three-time major winner and a member of Golf's Hall of Fame, but caddie Dan Quinn played in Stanley Cup clashes and in hockey-mad Canada that's a lot bigger than winning the Claret Jug.
"I think while he had 12 guys around him (looking for autographs) I had one around me," said a smiling Els, after firing a solid, opening 2-under 68 on Thursday.
"I like his energy. He's a competitive guy. Having playing hockey he understands professional sports and I appreciate that."
Quinn, who spent 14 years in the NHL, some of that with the Vancouver Canucks, has caddied for Els at bigger events, including the Masters and PGA Championship, but Thursday marked the first time the Jupiter, Florida, neighbours had teamed up in Canada.
Els, who won the US Open in 1994 and 1997 and the 2002 British Open at Muirfield, said he is not a huge hockey fan, but the South African appreciates the sport, particularly the skirmishes on ice that break out when play gets tight and the players get frustrated.
He often watches clips of the sport's greatest fights.
"We've watched those many times after a couple of beers," said Els. "I'm from South Africa and I'm a rugby fan and he reckons hockey players are tougher than rugby players, so we have big arguments."
Golfers and their caddies have been much talked about on the Tour this week after Tiger Woods announced on Wednesday that he was splitting with Steve Williams, his bagman since 1999.
Prior to hiring his hockey-playing neighbour, Els worked with fellow South African Ricky Roberts for more than a decade until deciding the relationship had gone stale and it was time for a change.
"I have no idea why they (Woods and Williams) split up," shrugged Els. "But Ricky and myself also split up around about the 12-year mark. I guess it's the 12-year itch.
"We still speak. We're life-long friends, but it's just something that just doesn't fit anymore," Els added.