Ernie lukewarm on Tiger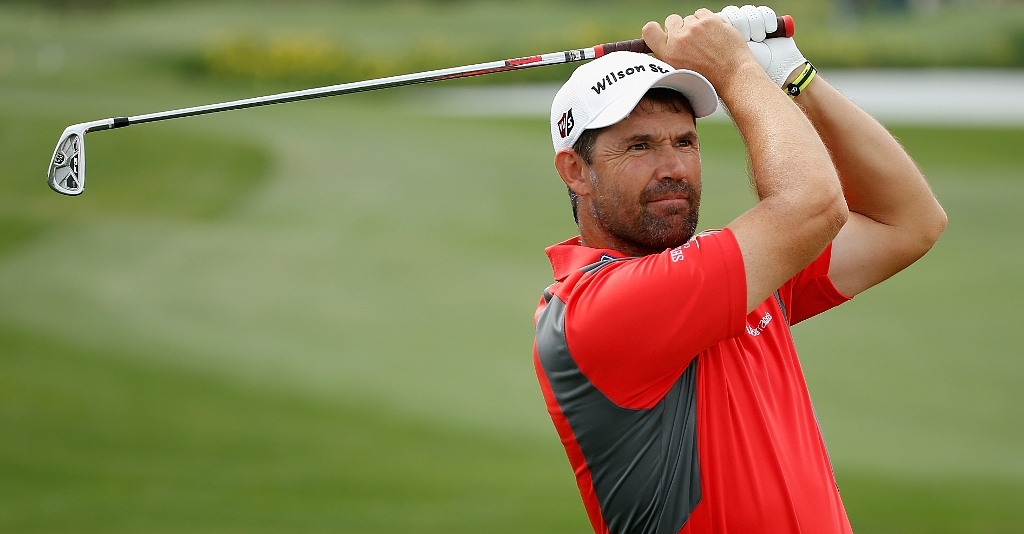 Ernie Els isn't getting carried away by Tiger Woods' display in last week's Presidents Cup singles in Australia.
Ernie Els isn't getting carried away by Tiger Woods' display in last week's Presidents Cup singles in Australia.
Woods left Royal Melbourne on a high after his 4&3 rout of Aaron Baddeley helped the US team retain the trophy and left many commentators predicting that the former Worlds No 1 would soon be back to his best.
But when asked "What are your views on Tiger's comeback?", Els was quick to point out that Woods' Presidents Cup performance should be judged over the entire week.
"I don't know if he made that strong a comeback, he only won two out of five matches," said Els, speaking ahead of the South African Open. "I think a strong Presidents Cup would be Jim Furyk (who won all five matches).
"I know he (Tiger) won his singles match, but by then things were basically over.
"But then, I supposed, two out of five, is better than one out of five," Els said with a deprecating smile when referring to his own record at Royal Melbourne where he struggled to find his A Game.
But Els, who finished runner-up to Woods in the first three majors of 2000, may have a point when it comes to rating Tiger's current progress.
Woods also produced a scintillating display in his 2010 Ryder Cup singles clash with Francesco Molinari, but that proved a false dawn.
Since then the former world number one – currently down at 51st in the latest rankings – has failed to record any sort of individual victory after battling injury and swing changes and it's now over two years since his last win.
Woods' encouraging third place at the Australian Open in Sydney the week prior to the Presidents Cup can also be viewed as a tease.
The 14-time major champion finished just two shots behind winner Greg Chalmers but when poised to grab the tournament by the scruff of the neck after taking the halfway lead he stumbled badly and shot a third round 75.
It cost him the tournament and highlighted what many feel is still the real problem with Tiger – not the swing but his loss of consistency with the putter.
Woods' 75 in Sydney also kept an unwanted streak going. By shooting over par, it meant the 2010 Masters is still the last time he managed to break par in all four rounds of a tournament.
That 19-month stretch incorporates 22 events and, for now at least, justifies why one hugely impressive round at the Presidents Cup hasn't turned the head of Els.
On the up-coming South African Open, Els said he was delighted to be back top defend his title
"We (he and fellow South African two-time US Open winner Retief Goosen) both love to play in the SA Open," the "Big Easy' said.
"We almost take it like we are playing a major.
]
"We try to play as well as we can in our national open. We're proud of the fact that most of them have been won by South Africans, so we'd like to keep that tradition going.
"Retief is chasing his third and we have a lot of young South Africans coming through the ranks. It could be a really interesting week, and with the strong international contingent it should be a great week
Did he have any special memories of his on going duel with "The Goose", Els was asked.
"Sure I have," Els recalled.
"We've had quite a few good duels at the SA Open.
"I remember in '95 he beat me quite convincingly at Rand Park. And at the Links at Fancourt he chipped in at 17, I won't forget that easily. And then last year he really made a charge and gave me a bit of a fright, but thankfully I had a bit of a lead going into those final holes.
"I'm sure the crowd would love to see that again. You know We're getting on a bit, and I know Charl and Louis and Trevor aren't here this week. We're kind of the old war horses here so we'd like to give them a good show. If it comes down to that I don't mind coming second.
Asked if he could remember his earliest battle with Goosen, Els said: "We go back as long as I can remember.
"I grew up in this area, so (as an amateur) I played for what was then the Eastern Transvaal region and he played for the Pretoria region and we always seemed to play against each other.
"I think the first time we played against each other was in Bloemfontein in '83. We were 13 years old and that's when we started dueling, and we've been at it ever since. It's been great playing with him."