England's Canter wins SA Amateur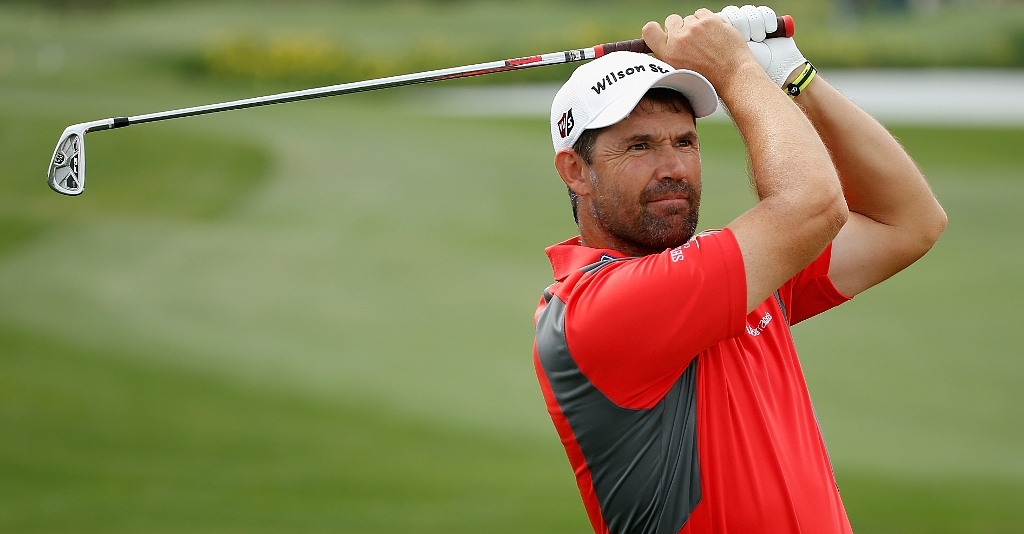 England's Laurie Canter was full of praise for his caddy, among other things, after he had won the SA Amateur on Friday
A caddie that read the lines superbly, a lucky pair of trousers, a great tip from Dean O'Riley, a red-hot putter and bit of luck on his side…
These factors, said England's Laurie Canter after his 6&5 victory over Johannesburg's Allen Versfeld in the 36-hole final of the 108th Glacier SA Amateur Championship at East London on Friday, all played their part in his triumph.
"Okay, maybe I had a little to do with it, too," conceded Canter, an England A-Squad member who is coached by former Ryder Cup player, Gordon Brand Jnr.
"It was me, I suppose, that hit the shots and made the putts."
Just four days after he won the Proudfoot Trophy in the the stroke play qualifier at the first extra hole of his play-off against Versfeld, Canter overpowered Versfeld in Friday's 36-hole match play final.
"You often hear people say, after they won a tournament, that it hasn't sunk in yet and now I can understand that," said Canter.
"I can't actually believe that I've won the South African Amateur. It really does feel like it can't be over; I'm still nervous as hell, my stomach is still in a knot."
Over the course of the week, the 20-year-old from Bath had just seven bogeys in 10 rounds of play.
"I've won a few tournaments along the way but I never felt that type of ease on a golf course," he said. "Coming here, I felt really uncomfortable on this course because of the grain on the greens and the slopes on the putting surfaces.
"A few days in, I felt very differently. I felt I could nail every shot no matter what it was. I wasn't always playing at my best, but I managed to pull off the shots when they counted."
Canter was one up on Versfeld after the first 18 holes, having won the second, seventh, 13th and 16th holes which Versfeld's offset wiyj birdies at the eighth, ninth and 18th.
In the end, though, Canter's clutch putting and a superb stretch of ball striking put Versfeld into a huge fight for survival over the next 13 holes.
"Laurie was just holing everything in sight and I had no answers," said a perplexed Versfeld. "I'm really happy with how far I came, but I certainly don't think I lost. He played brilliantly and he thoroughly deserved to win."
Versfeld found himself two down after the 20th hole and he was six down through 27. In the last 18, he halved six holes but won only once with a par at the par-3 10th as against Canter's wins at the first and second, the seventh to the ninth and the 12th.
"I thought I had a chance at the seventh when Laurie hit a poor tee shot and chipped it just on the front edge of the green," recalled Versfeld. "I thought I could make birdie to win the hole, but he raced in a 30-foot putt for par and I missed my putt to halve. Then at the 10th he hit his tee shot way left, but pitched his chip shot perfectly. I just got really lucky that he missed that putt and I holed mine, because that was just about the only putt he missed on the back nine."
There were some more chances after the 10th, but Versfeld was the architect of his own downfall in a stretch that saw him fail to convert when Canter's drive at the 11th landed in a clump of trees and at the 13th, where the South African drove it left into the sticky stuff, leaving himself with an impossibly difficult chip to the elevated green.
As the tournament progressed through the week, Canter wrapped up his games in double time and only saw the 17th and 18th holes for the first time when South Africa's Dean O'Riley pushed him to the final hole in the semi-final.
"That sent me straight to the driving range,"said Canter. "The north-easterly wind was definitely going to blow again in the final and I needed to practice with all my clubs and find a way to hit them low."
At the range he bumped into O'Riley.
"I was just messing around, hitting all sorts of shots," said South Africa's number one ranked amateur. "Laurie came across and asked me to hit a four-iron low into the wind, because he just couldn't get it right. I showed him and then watched as he practiced for nearly an hour, hitting that low shot with every club in his bag."
The practice paid off and handsomely, too. So did caddy Lyle Rowe. "He was just brilliant at reading the greens," said Canter.
"These greens were so true and just the best I've played on so far in South Africa but I had a hard time reading them. I could trust Lyle a 100% all the time to get the lines right."
Rowe, a former Sunshine Tour pro who lost his card last year, will be travelling with Canter to play events in Europe this year after the pair take on the Border and Eastern Province Stroke Play champiopnship this weekend.
Canter was also sure the pair of pants he wore in the final round, added some magic to his round.
"I was at the Nahoon Ridge driving range before the round and I was wearing a pair of trousers that hadn't been washed," explained Canter. "Piet and Gerda (Schutte), who own the range, told me I couldn't play in that dirty pair, so they gave me the pair that carried me through to the final. I'm sure that was my lucky charm."
Versfeld drove back to Johannesburg immediately after the prize-giving but with his dad and O'Riley taking turns at the wheel, he should get enough rest before he tees it up in the Country Club Johannesburg Club Championships on Saturday with twin brother, Matthew, who is the defending champion.
Versfeld reward for winning five matches this week – one, in the quarterfinals, against the firecely competitive defending champion Ryan Dreyer – and getting in to the final in the 64-man matchplay contest, is a coveted green blazer and a place in the South African team for the annual Zone VI African Team championships in Botswana in April.
RESULT
Laurie Canter (England) beat Allan Versfeld (South Africa) 6 & 5