End of the road for Harrington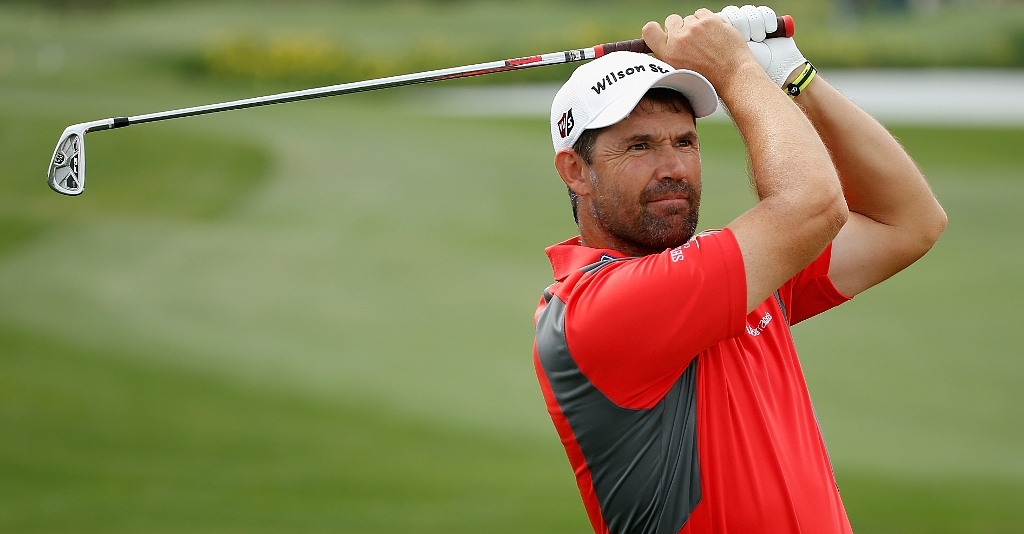 A closing double bogey six sent Padraig Harrington crashing out of the final major of the year on Saturday.
A closing double bogey six sent Padraig Harrington crashing out of the final major of the year – and could have a massive impact on Europe's Ryder Cup team.
With Luke Donald and Justin Rose among those who also missed the cut in the USPGA Championship at a fog-free Whistling Straits and with Paul Casey well down the field, captain Colin Montgomerie could be faced with a huge dilemma for his three wild cards in two weeks.
That looks like time for the situation to change, but all four want to stay in America rather than return to Europe for the last two qualifying events there.
Harrington, winner two years ago, had made a brilliant recovery from his opening 75, but all the hard work was undone when, distracted by a photographer, he hit his second shot into the hazard short of the 18th green.
From there he took a penalty drop, pitched 10 feet past the flag and missed the bogey putt.
With a 71 for a two over aggregate he then waited to learn his fate – and an hour later it was confirmed he was out by a shot.
"It's very disappointing, but it would be silly to think that my last shot is going to cost me my place," said Harrington. Even if he gets a pick, though, it could have cost somebody else their spot.
"The Ryder Cup does come first. I made out my schedule to peak for
the four majors and the Ryder Cup and I'm going to stick with it.
"If I get picked I want to be ready to play."
Harrington admits he was burnt out after winning the last two majors of 2008 – and he has not won a game in the last two matches.
With half the field continuing their second rounds at 7am following two days of fog delays, there was the possibility Tiger Woods could be a casualty of the cut as well when he resumed with a bogey on the seventh.
But the world number one came back with birdies at the 10th, 14th and 17th for a 70 and three under aggregate that left him joint 22nd on three under – five adrift of Matt Kuchar, one ahead of fellow American Nick Watney.
Woods, who pulled off a spectacular shot onto the final green from a fairway bunker, said: "I'm not hitting it well here, but I'm putting well and I'm right in the ball game."
Leading Europeans at halfway were 21-year-old Northern Irishman Rory McIlroy and England's Simon Khan in a tie for fifth on five under, while Scot Stephen Gallacher – making a cut in a major for the first time – was one further back after a 69.
Donald, who tumbled to a 77 for five over, is currently fourth in the cup standings.
But the problem for him is that if he is overtaken on the world points list – only four come from that – he will not be among the five who qualify on the European Tour list because he has spent most of the season in the States.
He is not yet prepared to say he will definitely not be at Gleneagles for the race-ending Johnnie Walker Championship, but it looks highly unlikely.
It is hard to imagine Europe will try to win back the cup at Celtic Manor on October 1-3 without the seventh-ranked player in the world.
But Rose is the one who has won twice in the States this summer and Casey reached third in the world before suffering an injury last year and in February reached the final of the World Match Play in Arizona before losing the final to Ian Poulter.
The Ryder Cup, of course, is match play.
Donald, who missed the 2008 contest with an injury of his own, does not have his unbeaten partnership with Sergio Garcia to fall back on because the Spaniard – another to miss the cut – is such a shadow of his former self that he plans a two-month break from the
game now.
"I've spoken to Monty and I've got no hints from him at all," said Donald.
Another US Tour appearance this coming week could have helped him, but he has his baby daughter's baptism on Saturday.
Casey, one under and tied for 40th after a 71, is currently 12th on the points table.
"I've not calculated what I need. I can't worry about it – I just need to play well," he stated.
With ninth-placed Miguel Angel Jimenez making an early exit, a top 12 finish could lift Casey into the side on Sunday night.
But the Spaniard is playing in the Czech Open next week and so are others like Ross McGowan, Simon Dyson and Rhys Davies who might come into the picture as well.