Els squeaks home in Boston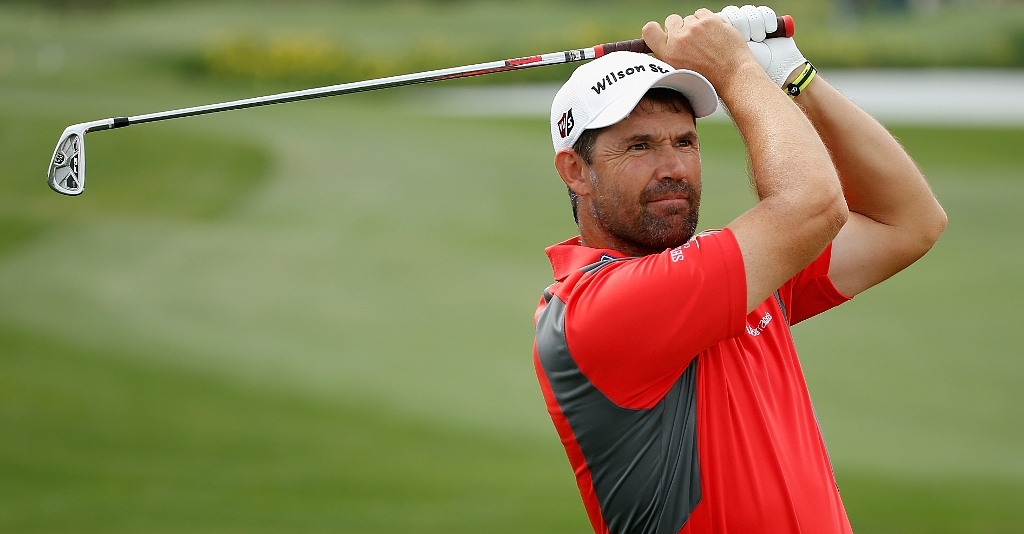 Ernie Els must have blessed his new belly putter when he nailed a crucial life-saver at the TPC Boston on Monday.
Ernie Els must have blessed his new belly putter when he nailed a crucial putt on the 18th at the TPC Boston on Monday that kept him in the FedEx Cup race
The three-time major winner and a man who has won scores and scores of titles around the world, knows all about pressure golf, but never having been a golfing journeyman, he's seldom been a position where every putt can make the difference between on going success and instant failure.
In Labour Day Monday's final round of the Deutsche Bank Championship Els faced the very real prospect of failing to qualify for the final two events of the PGA Tour's FedExCup playoffs when he reached the 18th green.
But he held his nerve to finally squeeze into the top 70 players who will go through with a medium length putt for a vital, closing birdie – the kind of putt he has too often missed in recent years and the kind of putt that forced him to go the route he would have considered unthinkable a few years ago of switching to a belly putter.
The switch worked all the way through his round, but most notably with that live or die putt at the last and left him delighted
"I'm going to get on an airplane, have a couple of beers and celebrate getting into the top 70," Els said after tying for 16th in the tournament at eight-under 276. "It's been a hard couple of days."
The big bucks FedEx Cup playoffs began at The Barclays last month with a field of 125 from which 100 players advanced to the Deutsche Bank and from where, only 70 will now move on to Cog Hill for next week's BMW Championship.
Els, who had qualified in 68th spot, had entered the Deutsche Bank precariously placed at 99th in the standings, having just made the top 100 who went through the rain-shortened Barclays.
"There's no better exercise than what I have been through the last three weeks to really test your nerves," Els said. "I've been really under the gun and I think it's been good for me."
Els had bogeyed the 12th to fall back to level par and then recorded five consecutive pars to slip outside the projected top 70 as he stepped to the 18th tee, knowing exactly where he stood and what he needed to do about it.
"I was not going to look at a scoreboard all day but then I just glimpsed left and boom, I saw the board and I saw '71 Els, 70 Ogilvy'.
"So I knew I had to get it up-and-down (for birdie)," the big South African recalled.
Geoff Ogilvy survived an unplayable lie at the 17th hole – making a 20-footer to save par when, he said, "I thought it was over at that point". He then birdied the 18th hole to move back inside the cut-off at No. 69 while an eagle at the 18th hole made Chris Stroud the last man in as he moved up five spots to No. 70.
Els impressive 65 in Saturday's second round had put him in with a good chance of making the BMW Championship in two week's time, but his third round 71 was not as good as he was hoping for and so everything eventually depended on that lone, closing putt at 18.
"The last three weeks I've really been under the gun," he said. "The emotions and the stuff that I've been going through are very similar to trying to win a golf tournament.
"Actually I think it's worse. You screw up on the 18th (when) leading (the tournament) and now you're going to finish second and have a $600,000 cheque. Here, (in the playoffs) I'm heading home if a blow it."
The pressure is off for now, but it will come on again in force when he tees off at the BMW Championship needing to move from 68th in the FedEx standings into the top 30 that will go through to the Tour Championship.