Els slams Tiger's 'selfish' timing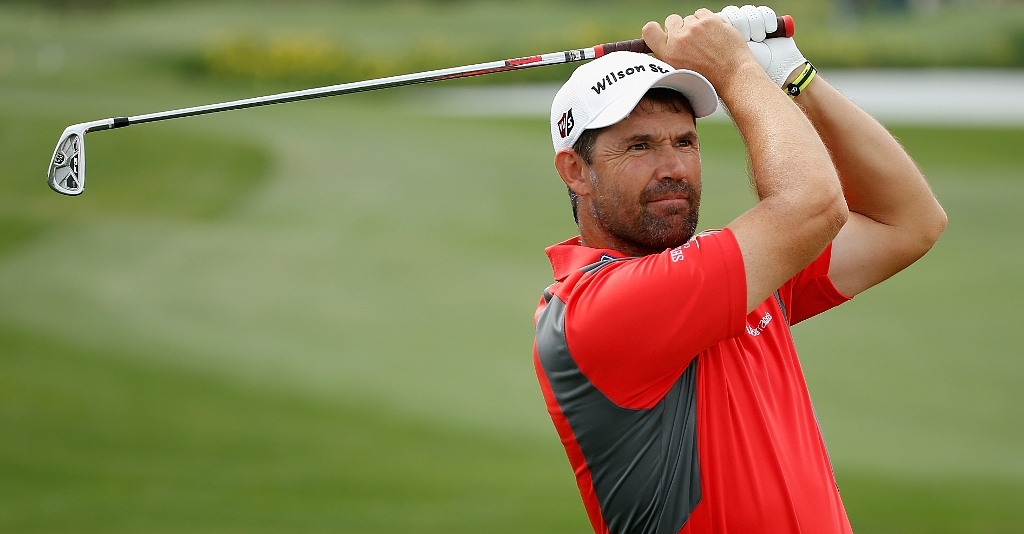 Ernie Els has hit out at Tiger Woods for choosing Friday to break his silence and face the World.
Ernie Els has hit out at Tiger Woods for choosing Friday to break his silence and face the World.
Woods is making a statement in Florida while the WGC-Accenture Match Play Championship – the biggest event of the golfing year so far – is being held in Arizona.
"It's selfish," Els told a reporter from American magazine Golf Week.
"You can write that. I feel sorry for the sponsor. Mondays are a good day to make statements, not Friday. This takes a lot away from the golf tournament."
The sponsor in question, was, of course, one of the first companies to dump the world number one after all the revelations about his private life that emerged following his November 27 car crash.
Another player in Tucson, not wanting to be named, felt the same way as Els.
"That was the first thing we all thought of, like he is sticking it to Accenture – and that the PGA Tour is part of it all," he said, drawing reference to the fact that Woods has been given use of the Tour's headquarters to say what he wants to say without taking any questions.
"It's like Tim (Finchem, the tour commissioner) has lost his head. He wants Tiger back so badly he lets this go on.
"I mean, we all want to see Tiger back, but this doesn't look good."
Sergio Garcia agreed that "the timing of it is not the best, but he has to do what's best for him, I guess."
And Rory McIlroy said in the press conference following his first round victory: "He's got to come out at some point. I suppose he might want to get something back against the sponsor that dropped him."
Woods' management agent Mark Steinberg has pointed out that when the star addresses a small gathering of "friends, colleagues and close associates", plus a few reporters and one television camera, the golf has not actually started at Dove Mountain.
He said he called one of Accenture's executives to give a "heads up" and made sure the statement would come "well outside the tournament's TV window. Accenture couldn't have been more supportive".
On Els' remark Steinberg responded: "It's always good to get your information right before commenting.
"It's strictly a timing issue. There is a very good reason (for Friday) and not do it next week."
But when asked what the reason was he would not say.
Match Play defending champion Geoff Ogilvy stated: "Maybe we can put the whole tournament on hold for 10 minutes to watch.
"The only thing I will say about it is that I would like to see him answer some questions.
"If he answers some questions then that would make it real because he wouldn't be working off a script. But it's a start – and he's got to start somewhere."
A prominent manager, another not wishing to be identified, believes Woods "hasn't accomplished anything if he doesn't take questions.
"This isn't coming clean. I don't know what it accomplishes. Not answering questions is a big slap in the face to golf.
"I would have had him face the music at the earliest possible moment. The earlier you do it, the less speculation there is.
"He left it open to all kinds of speculation, which starts to be facts in people's minds."
American David Toms added: "We're all going to be interested in what Tiger has to say. It's a huge topic in the locker room, around the lunch tables, everywhere we go.
"We all want to know as players what he's going to do. We hope that he's OK and that he comes back soon."
Open champion Stewart Cink took a more sympathetic view than Els.
"I think it's coincidental that he would pick the Friday of Accenture to announce," he commented.
"It's probably got more to do with his schedule than anything else. It will be good to see Tiger's face again and see that he's actually out there somewhere.
"It's encouraging that he's coming back to at least be seen by the public and the rest of us, too, I consider myself the public when we're talking about this matter. So it's good that we're going to see Tiger Woods."
England's Paul Casey said: "Anything that starts the healing process is a good thing."
Finchem faced reporters in Tucson and on the question of the timing said he did not think Woods was getting back at Accenture.
But he added: "You'd have to ask the Woods camp about the schedule. We were asked to make the facility available and to help with the logistics. That's what we're doing.
"I think it's going to be a story in and of itself. A lot of people are going to be watching golf this week to see what the world of golf says about it, my guess is, so that will be a good thing."
As well as "discussing" the past – that was the word used in the statement announcing Woods will make a statement – Woods will also address the future.
That could, of course, mean his personal future in terms of his marriage, but the watching world will also be expecting to hear a date for his return to golf.
He has not played since winning the Australian Masters in November – just before he drove into a fire hydrant and tree outside his Orlando home in the early hours.