Els lashes Poulter for 'damaging' PGA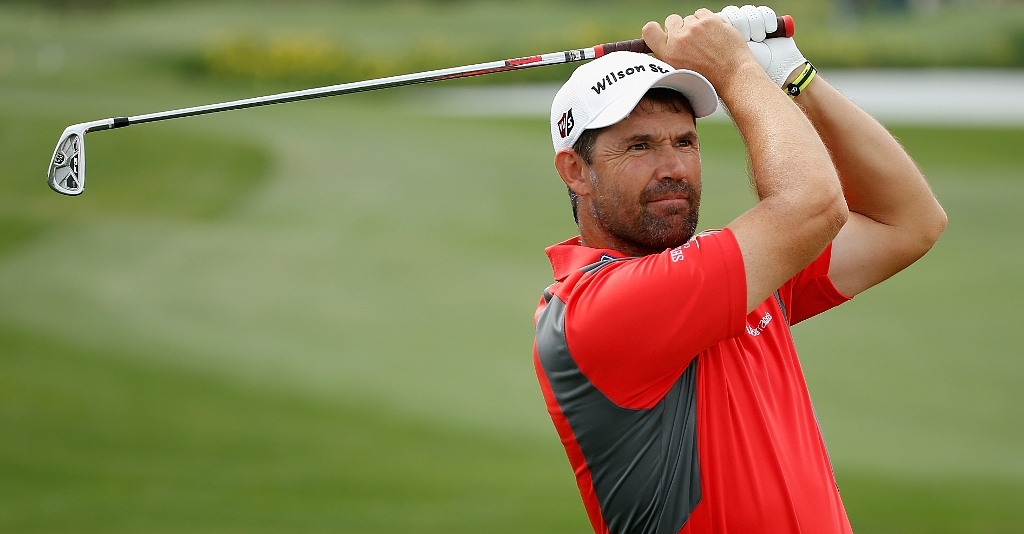 Ernie Els has hit back at Ian Poulter and accused him of making 'damaging' statements about Europe's flagship event.
Ernie Els has hit back at some of the criticism that was levelled at Wentworth during the past week and has accused Ian Poulter of making statements that may have damaged Europe's flagship event.
Els at the request of Wentworth's billionaire owner Richard Caring has been busy with a five-year project to toughen up the West Course at Wentworth in order to bring it in line with the best competitive US courses like Augusta National and believed that while last year's track had clear-cut defects, he felt that most of these had been ironed out this year; that the course and especially the greens were in wonderful condition that the controversial 18th hole could no longer be described as 'unfair'.
He was therefor shocked and angered by criticism he described as the "craziness at the BMW PGA Championship" and made a point of rebuking Poulter who was harshly outspoken in his criticism of the course. Poulter said : " "I'll speak freely – many others may not. I don't like this golf course. Period. End of story.
"I don't have a problem with tough golf courses and level par (his halfway total after a 74) is hanging in there.
"But I'm walking off the golf course and I'm absolutely headless. Absolutely fuming.
"It's not fun golf.
After the completion of the PGA championship on Sunday, won by Luke Donald in a playoff against Lee Westwood, the 33-year-old moving ahead of his rival into the world number one ranking after Westwood's approach shot spun off the 18th green during the first extra hole, Els said he was not prepared to take the criticism lying down.
"It's difficult not to take it personally, especially when it's coming out of left field," said Els, who has a house on the Wentworth property.
"A guy double bogeys the last because he doesn't hit the right shot and then he blames the golf course for his bad shot.
"I don't take that lightly. We'll have a word when it's suitable, when he's calmed down a little bit and maybe reflects on the week.
"But he (Poulter) has done a lot of damage to the flagship event. He's a Ryder Cup player and to come out with things like he did is uncalled for – he should think twice before he does things like that.
"You should maybe take 10 minutes after you've made a double; I've done the same and it is difficult to keep your composure… he obviously lost his.
"I'm not going to take that craziness."
Els agreed that some pin positions had heightened the difficulty earlier in the week, but said that the course had played as he wanted it to on Sunday.
"This was as good as you'll see the golf course. We were unhappy with the flag positions at the last five holes on Saturday, but not today. If you were on your game, you shot a good score. Simple as that.
"The intention was to give the PGA a major championship feel, which means the "the days of missing a shot and getting away with it (in this event) are done."
Els pointed out that "In most major championships the cream rises to the top, and said that "that's exactly what happened here. The world number one and number two were right there. I don't think the sponsors or the crowds could have asked for anything more, it was really special."
Els added: "Major championships aren't won at 17-under. The philosophy here was to test the players and if you're not quite sharp enough you'll have a tough time.
"You have to play with your head – if you go at every flag you're going to get burnt, like at any major.
"Lee (Westwood) and Luke understand major championship golf and applied that all week. You're going to get your bad breaks, but you've got to move on and be mentally tough. That's the test here.
"They didn't get into the mud-throwing. They've just applied themselves to playing golf on a very tough course. Guys who are on their games are enjoying this challenge and to see the two best players in the world slug it out at the flagship event was something very special."
Els added that all the changes scheduled to be made have not yet been completed, but they do not include the last two holes which were specific targets of the Poulter blast.
"We'll consider more changes," he said. "The 15th hole is a big par-four and I'm still not happy with the right side of the green.
"We'll look at number 12 as well, we'll take stock. But instead of getting on a stage and talking to the world, come up with constructive criticism and we will listen," Els concluded.