Els: 'I'll never lose hope'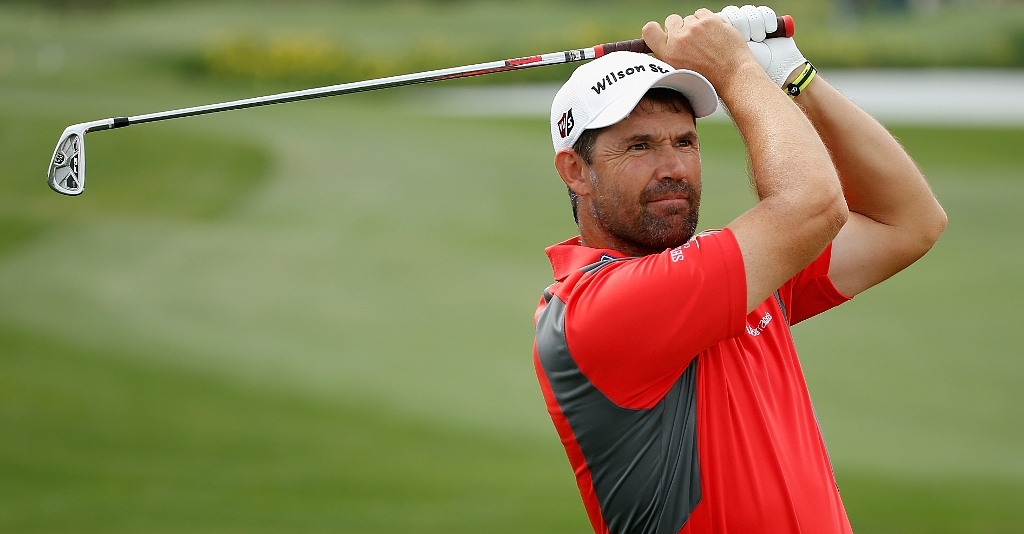 Neville Leck debates Ernie Els' chances of winning the Masters.
Ernie Els, in the eyes of many of us, has never really fulfilled the enormous potential he showed in the pre-Tiger years of his career.
Sporting one of the smoothest and most efficient swings ever seen on the golf courses of the world, he quickly established himself after turning professional in 1989 by dominating South African golf in the same way as Gary Player had done and then moving on from there to twice win the US Open (1994 and 1997), considered then, and even now, as the toughest major of them all
Not even Player, who won nine majors during his celebrated career, was able to win the US Open twice and because of it was never able to join Jack Nicklaus and later Tiger Woods as the only men in history who have ever won all four majors twice.
Tiger was still a youngster, winning one US Amateur after another, when all this was happening and at that stage, South Africans firmly believed that the easy-to-like, laid-back 'Big Easy' was going to follow in the footsteps of the gritty little 'Black Knight' as Player had become known, and fetch a bundle of majors.
Tiger arrived in professional golf with great fanfare and a bank balance of millions thanks to an enormous sponsorship from Nike, who clearly knew a good one when they saw one (they are reported to have paid him $40 million over five years to get him on their books) and when he crushed all his rivals by winning the 1997 Masters by a record 12-stroke margin, it seemed to mesmerize his opposition – Ernie included.
The Johannesburg-born, 6ft 3in Els actually won his second US Open at Congressional in the same year and then beat Woods and the other two major winners, Justin Leonard (The Open) and Davis Love (The PGA) in the PGA Tour's Grand Slam event at the end of the year.
His successes in that year elevated him to No 1 in World, but his stay at the top was brief. Woods, soon to become his Nemesis, moved in and was soon the World No 1 golfer in every way possible.
Ernie, who has won more than 60 professional titles around the world and remains one of the game's biggest draw cards, had Woods in the field when he won his third major at The Open Championship at Muirfield in 2002, but from then on he seemed to lose the ability to close the deal in a major, so often finishing runner-up that some dubbed him the 'nice guy who always comes second'.
It didn't stop him winning large numbers of tournaments, though, including a record seven World Match Play championships at Wentworth, and in 2003 and 2004 he was the Order of Merit winner on the European Tour of which he is now an honoury life member.
A freak knee injury caused by a water sport accident in 2005 and the major knee surgery that followed slowed his career even further and last year his victory in the Honda Classic gave him his first US victory in the past five years.
The big South African, who was a formidable rugby and tennis player before he opted to concentrate all of his energies on golf after he became a scratch player at the age of 14, has time and again been a strong contender in the majority of the events he has played in his lean recent times, but somehow, one bad round here or a critical bogey there have always frustrated his hopes of winning a major.
A wayward putter that is currently averaging over 29 strokes a round on the PGA Tour, hasn't helped and there are those who believe that like Greg Norman, too many interests away from the course including a new restaurant in Stellenbosch, near Cape Town, thriving course design and wine business ventures and his activities in promoting research for autism from which his young son suffers have all served to dull his focus on both the practice ranges and golf courses of the world.
The man himself, however, has never admitted defeat and while many of his previous worshippers are expecting compatriots like the recently re-energised two-time US Open champion Retief Goosen, winner of the PGA Tour's Transitions Championship three weeks ago, the defending champion Trevor Immelman or even long shots like Louis Oosthuizen or Richard Sterne to outshine him at Augusta National this week, he is not without hope.
In fact while acknowledging that beautiful but dangerous Augusta will once more be presenting some pretty sharp teeth regardless of the weather, this eternal optimist – if his weekly website diary means anything – is genuinely keen to get to grips with it again.
He says in his diary: "I would say there isn't any doubt now that Augusta National is one of the toughest courses in the world.
"This is a major championship and I understand that they want to try and test the players to the max. We all know how it's going to be and yet if you ask any player, they'll all say the same thing. You want to be coming back here forever!"
Els is hoping that once more he will be able to play a practice round this week with Player, his boyhood hero, during what will be Player's last week at the Masters as a competitor.
"I always like to play a practice round here with Gary. Seeing him win the Masters in 1978 made such a huge impact on me.
"Obviously being from South Africa he was a big hero of mine and he still is. And watching my hero win the biggest tournament in the world was quite something, I can tell you.
"That gave me a lot of inspiration; it made me want to be a professional golfer and some day to be in that same situation.
"I think any youngster at that age, you want to have a hero to look up to and you want to become like your hero. That's true in all walks of life. You need some kind of inspiration and that's what Gary has always been to me," Els added.
Can he shrug away all of his Augusta disappointments, forget about his less than dynamic build up to this year's Masters and finally win this week?
"I guess when you're tied for 112th after the first day's play, you might say that finishing tied for 14th wasn't a bad result in the end," he said in indicating that last week's Shell Houston Open might well be a motivating factor in his favour.
"Every year I always try and get my game figured out in the early part of the season to generate some confidence going into the Masters.
"And while I haven't necessarily been satisfied with my results, I HAVE been satisfied with many aspects of my game.
"I still have a goal to complete the Grand Slam, just as Gary did in his career, and that ambition will stay with me until I stop playing.
"And winning here at the Masters will help me achieve that," he said.
So don't write him off. If the big South African can keep his mind on the job for four long and gruelling rounds and if he can get his putter working again – even half as decently as the magic wand so often waved about by his Nemesis, maybe, just maybe, he once more may be able to dethrone the king of 21st Century golf just as he did in the wind and rain at Muirfield such a long time ago.