Els hits back at Wentworth critics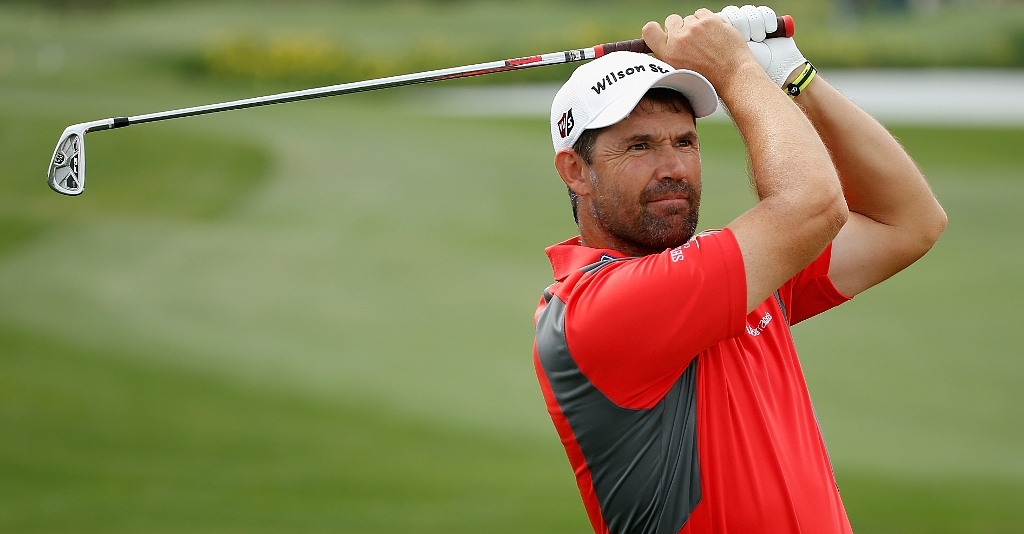 Ernie Els has come out fighting after further criticism of the latest changes he has made at Wentworth.
Ernie Els has come out fighting after further criticism of what he has done to one of Europe's most-loved courses.
And he had the chance to tell one of his critics what he thought after being drawn with Paul Casey in the third round of the BMW PGA Championship at Wentworth today.
"I used to really enjoy playing this course and now it's a grind," said Casey, who like Els reached halfway on one over par, seven strokes behind joint leaders Luke Donald, Alvaro Quiros and Matteo Manassero.
"One of the beautiful things about playing Wentworth was the fact that guys could finish with maybe four threes (two birdies and two eagles) and shoot up that leaderboard.
"It's very, very difficult now."
Ian Poulter was even more outspoken, commenting: "You're watching, you tell me. Is it fun?
"I don't know what I'm going to do in a year's time. Some of the fun of the last few holes, I think, has been taken away.
"You know what – that's the re-design, that's what they want."
In his response, Els pointed out that Poulter spoke after going into the new stream in front of the 18th green and taking a double bogey seven to drop from two under to level par.
"Players who do not have a good time on the 18th will have a go and I understand that," said the South African, who made the changes in conjunction with billionaire club owner Richard Caring and then did some further tweaking after some heavy criticism at last year's championship.
"This course is by no means unfair. It was last year, but it is not this time. It is a true test of the game.
"This is by no means the US Open, but it's a great warm-up. Unfortunately players are being asked about their rounds as soon as they have signed their cards.
"What they say two minutes after finishing might not be indicative of what they think two hours later.
"Unfortunately you only hear the negative comments and very little positive.
"I have said this could be England's Augusta because the course has never looked better. I believe you will not find better surfaces to putt on anywhere in the world at the moment.
"If you are a little bit off your game then the penalties are a little bit more severe than in the past.
"That's how major championships are played out and the BMW here is the (European) Tour's major."
Donald showed what was possible with a superlative 64 on Thursday, but by scoring eight shots more in the second round he fell back alongside the big-hitting Quiros and the 18-year-old Matteo Manassero.
All have won this season already and Donald, of course, is in position to take the world number one spot for the first time.
Lee Westwood, the man he is trying to dethrone, may still have something to say about that.
He resumed in joint 12th place on one under.