Els, Harrington in Nedbank line-up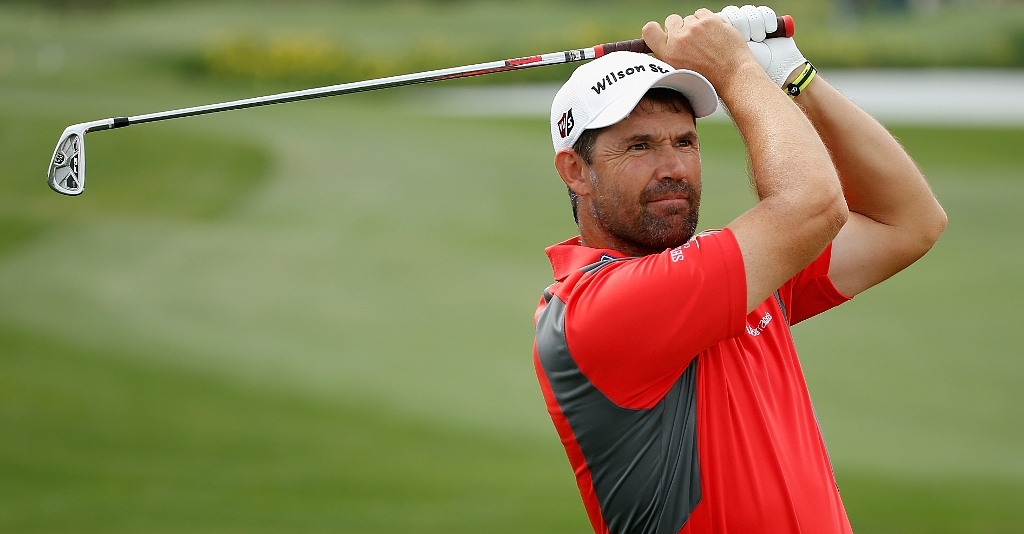 Ernie Els and Padraig Harrington, it has been announced, are in the field for this year's Nedbank Golf Challenge.
Three-time major winners Ernie Els and Padraig Harrington have been included in the field for this year's Nedbank Golf Challenge at Sun City in late November.
So too has two-time major winner Retief Goosen and South Africa's latest Open Champion, Louis Oosthuizen.
The 12-man field, announced on Thursday, also includes England's Lee Westwood, who might well be the World No 1 when he tees off in the event at the Gary Player Country Club in just over a month's time, as well as fellow European Ryder Cup stars Miguel Angel Jimenez, Ross Fisher, Eduardo Molinari and Harrington.
To this group you can add Australia's defending champion, Robert Allenby, England's Justin Rose, leading Dane Anders Hansen and solid-as-rock South African US PGA Tour stalwart Tim Clark.
Yet as strong as it is in quality players, this small, made-for-Televsion, limited-field invitational can, by no stretch of the imagination, be described as 'Africa's Major' as some of it's marketers have been calling it.
Indeed, it might be argued that more of the world greatest players are playing in Tiger Woods rival Chevron Challenge which is headlined by himself, reigning US Open champion Graeme McDowell and Germany's first ever US PGA Champion Martin Kaymer.
The field is top-heavy with a host of US Ryder Cup stars including Steve Stricker,Matt Kuchar, Hunter Mahan, Anthony Kim, Zach Johnson, Sean O'Hair, Dustin Johnson and Bubba Watson – and last but certainly not least, Jim Furyk, the defending champion and recent Fed-Ex Cup winner.
Along with McDowell, the Chevron World Challenge runner-up to Furyk last year, the US event also boasts another four of the best players from Britain and Ireland including Englishmen Luke Donald, Paul Casey and Ian Poulter and the blossoming Northern Ireland star, Rory McIlroy.
Els suggested in the Bermuda this week that he was unlikely to play in the Race To Dubai final this year and instead would revisit Sun City to gun for a 4th Nedbank title after a break of three years.
The announcement that the three-time winner of the event has been included in the Nedbank field seems to have confirmed this.
And the extreme enthusiasm of the Sun City tournament director Alastair Roper when announcing Els' inclusion only served to strengthen this confirmation.
Roper said: "We can never hope to make accurate predictions, but judging by the form shown by our invitees this year it is fair to assume that we can look forward to a thrilling contest.
"We were always hopeful that we could secure the participation of the very best players for what is a very special tournament, and I am pleased to say that we have achieved this."
Roper was also delighted that Westwood was playing – even though the Englishman, like Oosthuizen, is currently taking time off in an attempt to give a long-standing injury time to heal.
"Lee has made no secret of the fact that he loves competing in Sun City, and his acceptance of our invitation was most pleasing," said Roper.
"He has made a lot of friends in South Africa and his performances over the last two seasons would suggest that he is ready to take revenge for his defeat in the playoff against Ernie (here at Sun City) 10 years ago."
Harrington, making his first appearance in the Nedbank Challenge since winning his trio of majors, hasn't had a great year, but his first victory in two years in Asia at the weekend has boosted his sagging confidence sky high and we might well see the Harrington of old when he return to the play the long and tough Gary Player Country Club course.
The long-haired, cigar-puffing Jimenez, one of the Ryder Cup stars this year, should add plenty of colour to the Sun City scene and in the kind of form that has earned him three title on the European Tour this year, he might well spell danger to Allenby, the defending champion, and to Els, Goosen and the other pre-tournament favourites
Speaking of this year's field, Roper said: "We obviously base our selection criteria on world rankings and performances in the major championships when we issue our invitations.
"Our aim is to secure the participation of 12 top-ranked players in the world, but that is unrealistic," says Roper.
"Tiger Woods hosts the Chevron World Challenge which is scheduled for the same week, and this puts us in a difficult position. The lack of top American players in the field is unfortunate.
"The likes of Jim Furyk will be defending his Chevron title, and Phil Mickleson, has committed to play in Japan in the same week as our tournament."