Eight lead in TPC logjam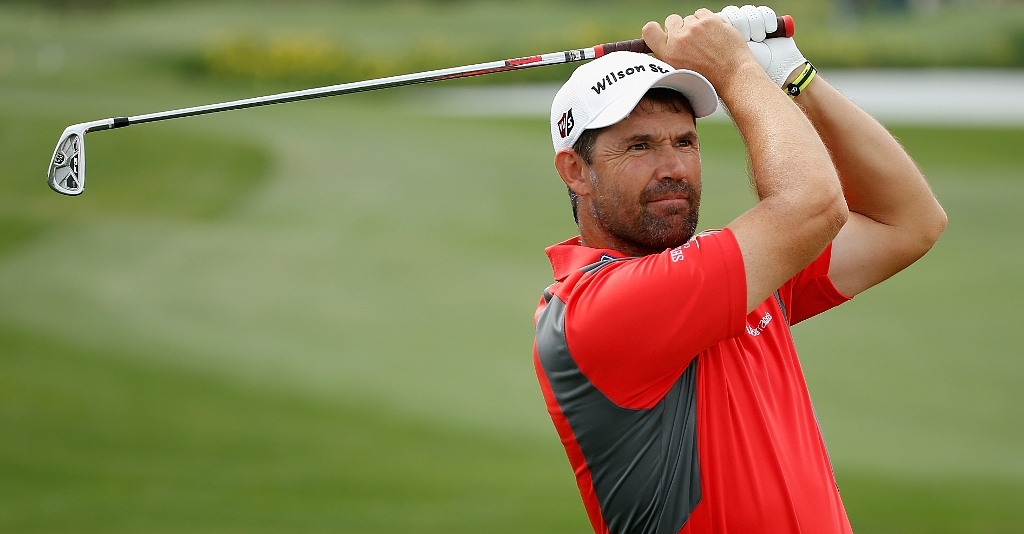 Eight players were tied at the top after the first round of the Yeangder Tournament Players Championship.
All of eight players, including two-time Asian Tour winners David Gleeson of Australia and Chan Yih-shin of Taiwan were tied at the top of the leaderboard after Thursday's first round of the Asian Tour's Yeangder Tournament Players Championship.
All fired matching three-under-par 69s.
Thailand's Namchok Tantipokhakul and Taiwan's Chiang Chen-chih, who finished second on the Asian Development Tour's Order of Merit, also signed for 69s to put themselves in contention for their maiden Asian Tour wins.
Chan, who won his second Asian Tour title in Macau last month, continued his rich vein of form at the Linkou International Golf Club where he traded two birdies and a bogey in his opening back-nine to turn in 35.
After marking his card with another birdie on the par-five first, he continued his birdie run on holes four and five before dropping another shot on the seventh hole.
"My mental strength is improving after my win in Macau. I used to rush into things previously, but now I've learnt how to stay focused," said Chan.
"I've adopted a positive attitude and have constantly reminded myself to stay patient even after hitting a bad shot. I guess that's why I'm in a good position again," he added.
Gleeson, in the meantime, was busy rediscovering the form that led him to two Asian Tour victories in 2002 and 2008.
The Taiwan-based Australian ended his run of five consecutive missed cuts with a runner-up finish in Macau last month and since then he has played steadily and is looking forward to another good week in his adopted country where he currently lives with his Taiwanese wife and two children.
"It's a good start for a Thursday. I'm sure everybody else left a few out there, but I'm happy with the way I've started. The greens are what they are. They are actually quite good and you've got to take a lot of care when you read them," said Gleeson.
Namchok lived up to his nickname of 'Lucky' when he charged up the leaderboard after reaching the turn in 37 with one bogey on the par-four 13th.
The 24-year-old Thai posted two birdies on holes one and three after the turn before moving to the top with an eagle-three on the par-five fourth.
"It was a good round today. Not very eventful on the opening back-nine, but I think I was lucky coming home on the front-nine as I made it to four-under with two birdies and an eagle. Hopefully it'll turn out the same way tomorrow," Namchok added.
TOP 10 LEADERBOARD
69 Hong Chia-Yuh (Tpe), Namchok Tantipokhakul (Tha), Chan Yih-Shin (Tpe), Lee Cho-Chuan (Tpe), David Gleeson (Aus), Chen Hao-Sen (Tpe), Chapchai Nirat (Tha), Chiang Chen-Chih (Tpe)."
70 – Thammanoon Sriroj (Tha), Mars Pucay (Phi), Lin Wen-Tang (Tpe), Panuwat Muenlek (Tha), Lin Keng-Chi (Tpe), Elmer Salvador (Phi), Lu Wen-Teh (Tpe), Lu Wei-Chih (Tpe), Chen Chung-Cheng (Tpe), Jonathan Moore (Usa), Simon Griffiths (Eng), Pasamet Pogamnerd (Tha), Lien Chi-Wei (Tpe), Matt Docking (Aus)."