Edoardo Molinari fighting back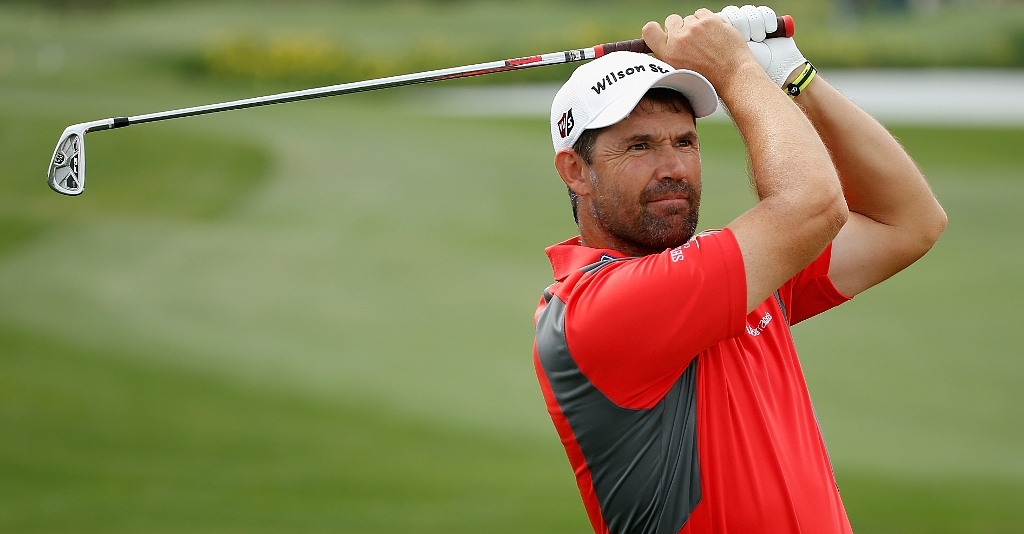 Matt Cooper looks back at Edoardo Molinari's astonishing rise from a struggling journeyman to a Ryder Cup star.
The Ryder Cup runs on two year cycles and for no player present at Celtic Manor this week has the most recent cycle witnessed such an astonishing change in circumstances as it has for Edoardo Molinari.
At the end of 2008 the Italian player's career was not in crisis, but he did cut a downbeat figure.
Just two years previously (that cycle again) life and golf had seemed so much simpler: as the 2005 US Amateur champion he had played in the US Masters, his bag carried by his younger brother Francesco.
Had anyone attempted to predict the future at that point they would have concluded those roles were destined to remain much the same: Edoardo the star, Francesco the water carrier.
But within weeks Francesco had returned to the European Tour, completed a maiden victory in the Italian Open and since then he has proved himself one of the most admired ball-strikers and prolific money-winners on the circuit.
For Edoardo, things didn't work out quite so smoothly: at the end of 2006 he failed to negotiate European Tour Qualifying School and, whilst he claimed two early season wins on the 2007 Challenge Tour, his form deserted him soon afterwards and it failed to return.
As a consequence, although those two early wins earned him a crack at the European Tour in 2008, he endured a miserable time, finishing 147th in the Order of Merit, making the top 20 just twice (and never once finishing top ten).
All of which makes what happened next all the more astonishing.
What came first was a remarkable season on the Challenge Tour: in 18 starts in 2009 he won three times, added another eight top tens and on only four occasions did he fail to crack the top 20. His earnings of €242,979 were not just a record – they obliterated the previous record (held by David Horsey) by almost €100,000.
Something clearly happened in the off-season between 2008 and 2009 and speaking to Golf365 at last September's Kazakhstan Open (an event that would become his third win of the year) Molinari explained the depth of his problem and his superb response.
"Yeah, I was worried," he admitted. "The truth was that, apart from a couple of events, my professional career was a letdown. I was not enjoying myself."
Another year fighting low self-esteem on a minor tour was not an attractive prospect.
The Challenge Tour is aptly named; everything about it is a challenge: can a player cope with limited opportunity, meagre funds and humbling venues? Can he retain motivation and discipline? Can he continue to believe when golf and life is testing him to the limit?
"2008 was hard and I was low at times but perhaps it was also a harsh lesson I needed," Molinari added.
"I needed a simpler swing. My good amateur career was helped by my good putting – I could make putts under pressure.
"But professional golf revealed that my swing wasn't good enough. I worked with Denis Pugh (his coach) to hit a fade instead of a draw – I needed a swing that would minimise errors. I had seen that the best golfers are so consistent and also acknowledged that I wasn't."
He also worked on more sensible game plans and the results were startling.
"The first two rounds here in Kazakhstan are typical of what I have done all year. I haven't played great but I made a good score. I shot 67-67 playing okay golf whereas last year if I played okay golf I would hit 72 or worse. That's a big, big difference."
If Molinari made a great decision at the end of 2008 (to redefine his swing) his decision at the end of 2009 (to make the most of his form by travelling the world) was almost as impressive.
In late November he flew to Japan and won the Dunlop Phoenix tournament, defeating Robert Karlsson in extra holes. The very next week he combined with his brother Francesco to win the World Cup after a superb final round head to head battle with Ireland's Rory McIlroy and Graeme McDowell.
That gave him a total of five wins in 2009, a year that saw him move from a lowly 753rd in the world rankings to 48th.
As stunning as 2009 was, it would mean nothing if 2010 was a failure. 2009 still represented nothing more than promotion to the top league; Molinari's hard work was designed to find a swing that would allow him to compete there as well.
So it is to his immense credit that he has done just that. He placed fourth in the early season Dubai Desert Classic, before crossing the Atlantic to finish runner-up to Ernie Els in the Arnold Palmer Invitational.
Intriguingly, he then made the top five at the Celtic Manor Wales Open, the first real hint that he might be able to make the Ryder Cup team on merit.
That hint became a nudge when he won the Scottish Open at Loch Lomond; it was suddenly apparent that his swing would now withstand the greatest of pressure.
Moreover he had retained the three greatest talents he had always possessed: superb touch on the greens, a steely nerve and excellent matchplay skills – the final round at Loch Lomond was effectively a head to head with Darren Clarke that he won with relative ease.
Despite such success, however, he arrived at the final qualifying event, the Johnnie Walker Championship at Gleneagles, with no place on the Ryder Cup team. It was widely assumed that nothing less than victory would earn a spot on the team.
Writing in his excellent column in the Irish Times, his new caddie Colin Byrne explained just how Molinari responded to that challenge. Molinari told Byrne that they would focus on the win and not on the consequences of it (making the team).
"I have been around golf, and in particular professional golfers, for a long time now," he wrote, "and I have rarely heard such sense being spoken by a player. I understood the reason for my good mood. I was, of course, carrying the bag of a great player. I was in the privileged position of watching that greatness unfold from the other side of the bag."
Molinari finished birdie-birdie-birdie to earn the required win. Captain Colin Montgomerie called it the best finish he had seen in 24 years on the tour and it is just as well he thought so highly of it because if he had rejected the Turin-born golfer there would have been millions desperate to lynch him: Molinari had wowed the planet never mind Italy or Europe.
Now he can look forward to the fruits of his second big year. His brother Francesco qualified for the team by right and they will become the first set of brothers to represent Europe (the Hunts played for GB&I in 1963, the three Whitcombe brothers for USA in 1935).
They have already proved themselves a fine combination in four-balls and foursomes at last year's World Cup – in defeating the Irish pair they will have impressed Montgomerie because he valued that partnership very highly after the Seve Trophy.
Molinari also represents hope to thousands of professional golfers because he has proved what hard work and self-belief can achieve: he is a transformed golfer.
In